By Watershed Protection Program Co-Op Catherine Quinn
Beavers are known and loved as one of North America's favorite stream architects. With historic removals of these lovely creatures, we are only just now grasping how important they are in shaping our freshwater ecosystems, which encompasses all streams, rivers, lakes, and ponds, as well as the surrounding land. In food chains, removing any level will alter populations of other levels. For instance, if a species of fish is removed from a stream, populations of macro-invertebrates (which are aquatic, typically early development forms of insects) will grow as there are fewer predators to keep their populations in check. In turn, with large numbers of macro-invertebrates, algae will decrease in population size as there is a higher demand for them as food.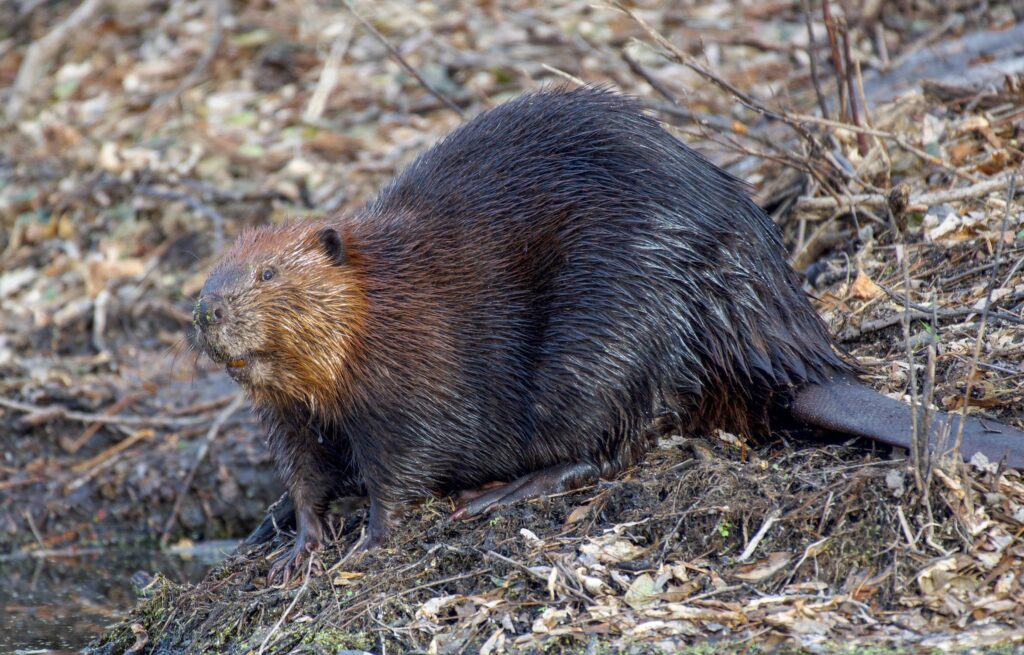 With beavers, their impact extends beyond these food chain alterations when they are introduced to a new stream ecosystem. As ecosystem engineers, beavers actively change the physical features of freshwater environments by building their dams. Even failed or abandoned dams continue to affect the environment. Dams are incredibly capable of storing nutrients and groundwater. They affect water flow to varying degrees and can alter water temperatures. These alterations of physical qualities change the quality of life for other organisms. For example, certain organisms rely on food flowing straight into their mouth, habitat, or home and therefore thrive in fast-flowing areas of water. If that water slows down, they may not be able to survive!
In terms of understanding our streams, we already have a considerable grasp of the macro-invertebrates that inhabit them. Freshwater macro-invertebrates typically live on rocks in fast-flowing environments, like streams. They play an integral role in food chains as they consume much of the plant matter in streams and are an excellent food source for predators, both in water and on land. With the introduction of a significant change to an ecosystem, such as a beaver dam, the conditions macro-invertebrates are used to may be impacted, which will either improve or worsen their ability to survive and reproduce in the environment.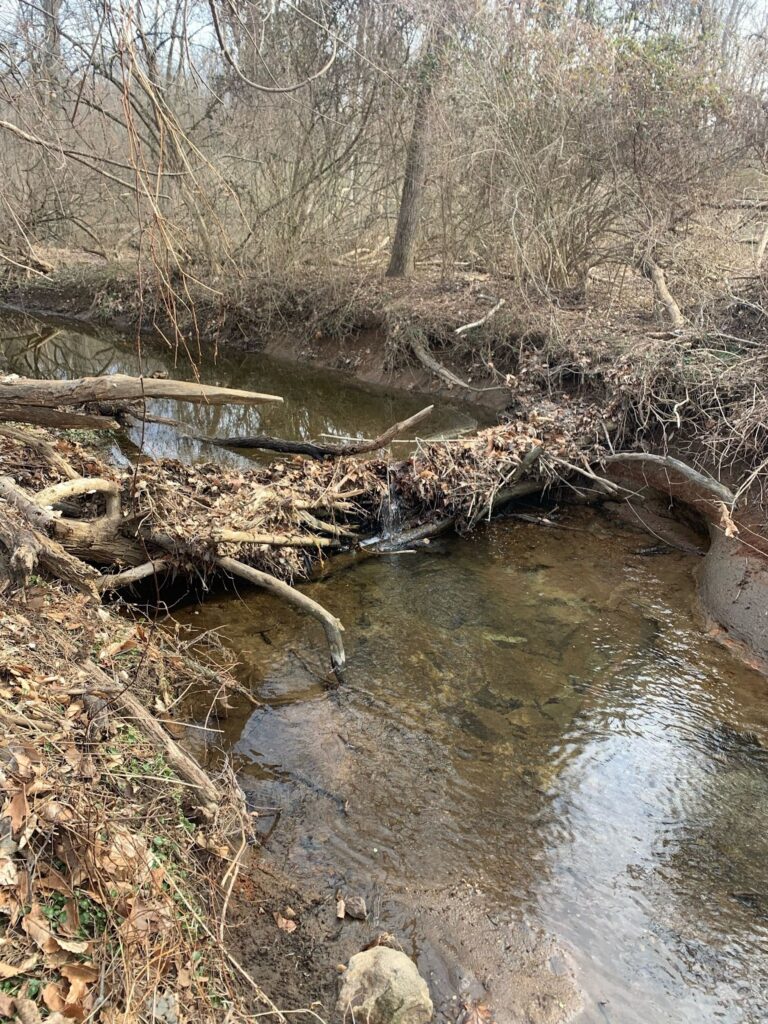 Macro-invertebrates play an important role in regulating nutrients as they enter and leave the water. They are also incredible bioindicators, meaning their presence alone can tell us about the health of the water they are living in. Each macro-invertebrate lies on a scale of pollution tolerance, from sensitive to tolerant. In healthy freshwater systems, we see sensitive groups and a variety of species. This biodiversity tells us that the ecosystem is healthy enough to keep the maximum number of organisms happy. With this application of macro-invertebrates, we can use them to understand how beaver dams are affecting freshwater systems entirely.
The jury is still out on how beaver dams impact the existence of macro-invertebrates, but one thing is certain: beaver dams are indeed affecting them. One study by Clifford et al. (1983), found that in an Alberta, Canada stream, macro-invertebrates increased in both abundance (the number of species) and biodiversity (the variety of species) after the introduction of beavers. The study concluded that sections of the stream flowing from the beaver dam are healthier than sections flowing into the dam. On the other hand, in Utah, Washko et al. (2019) found that beaver ponds (areas completely blocked by beaver dams, creating a pond-like environment) showed lower levels of biodiversity and significantly lower populations of macro-invertebrates. The effects of beaver activity on macro-invertebrates likely depend on a variety of factors. Further research will help us better understand the overall impact beavers have on our waters.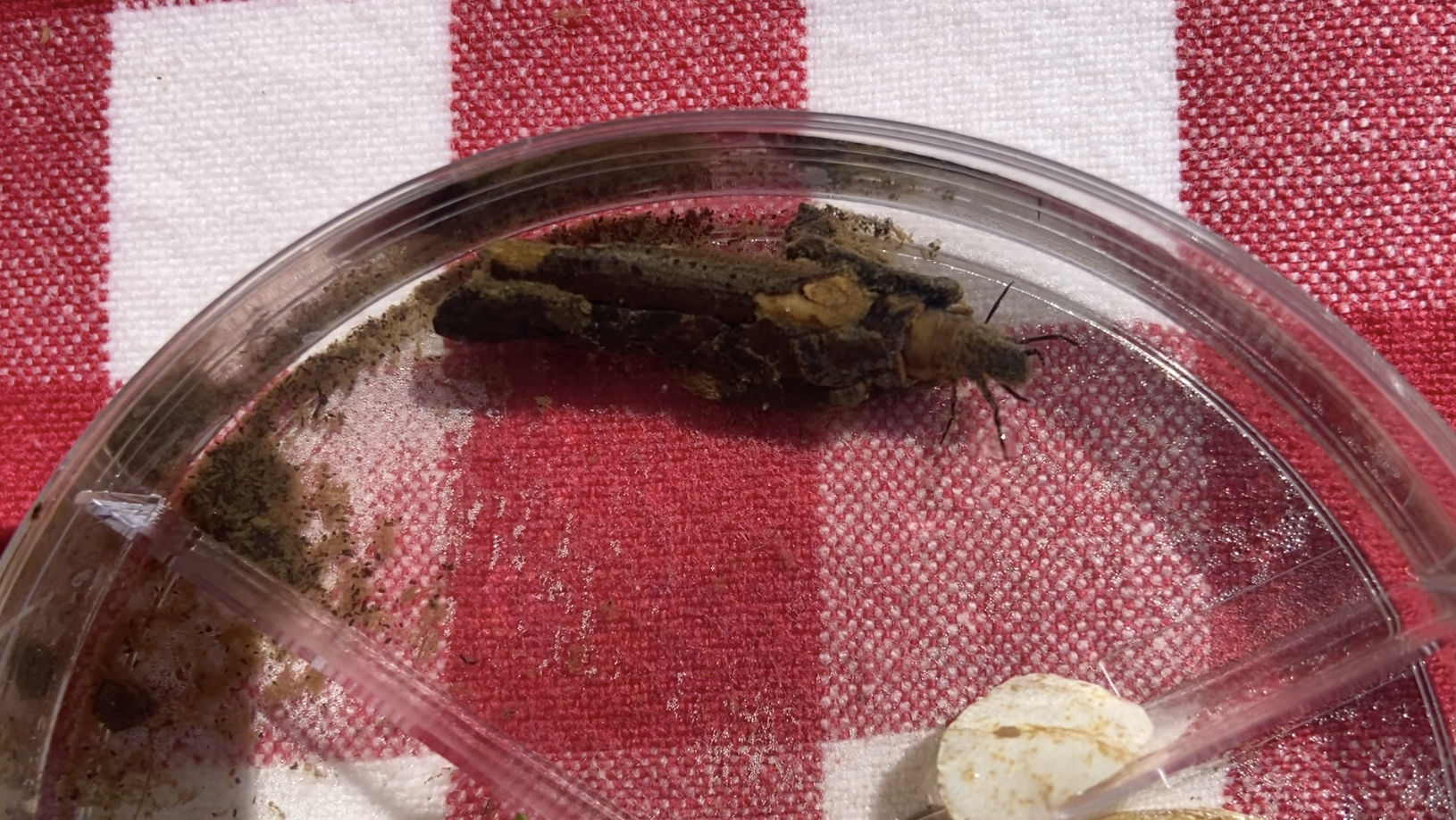 — By Watershed Protection Program Co-Op Catherine Quinn
Sources:
Clifford, H. F., Wiley, G. M., & Casey, R. J. (1993). Macroinvertebrates of a beaver-altered
boreal stream of Alberta, Canada, with special reference to the fauna on the dams.
Canadian Journal of Zoology, 71(7), 1439–1447. https://doi.org/10.1139/z93-199
Hood, G. A., McIntosh, A. C. S., & Hvenegaard, G. T. (2021). Ecological Compromise: Can
Alternative Beaver Management Maintain Aquatic Macroinvertebrate Biodiversity?
Wetlands, 41(8), 112. https://doi.org/10.1007/s13157-021-01494-7
Robinson, C. T., Schweizer, P., Larsen, A., Schubert, C. J., & Siebers, A. R. (2020). Beaver
effects on macroinvertebrate assemblages in two streams with contrasting morphology.
Science of The Total Environment, 722, 137899.
Shampain, A. (2017, December). The impact of beaver dams on aquatic macroinvertebrate
macroinvertebrate-communities/
Washko, S., Roper, B., & Atwood, T. B. (2020). Beavers alter stream macroinvertebrate
communities in north-eastern Utah. Freshwater Biology, 65(3), 579–591.
---