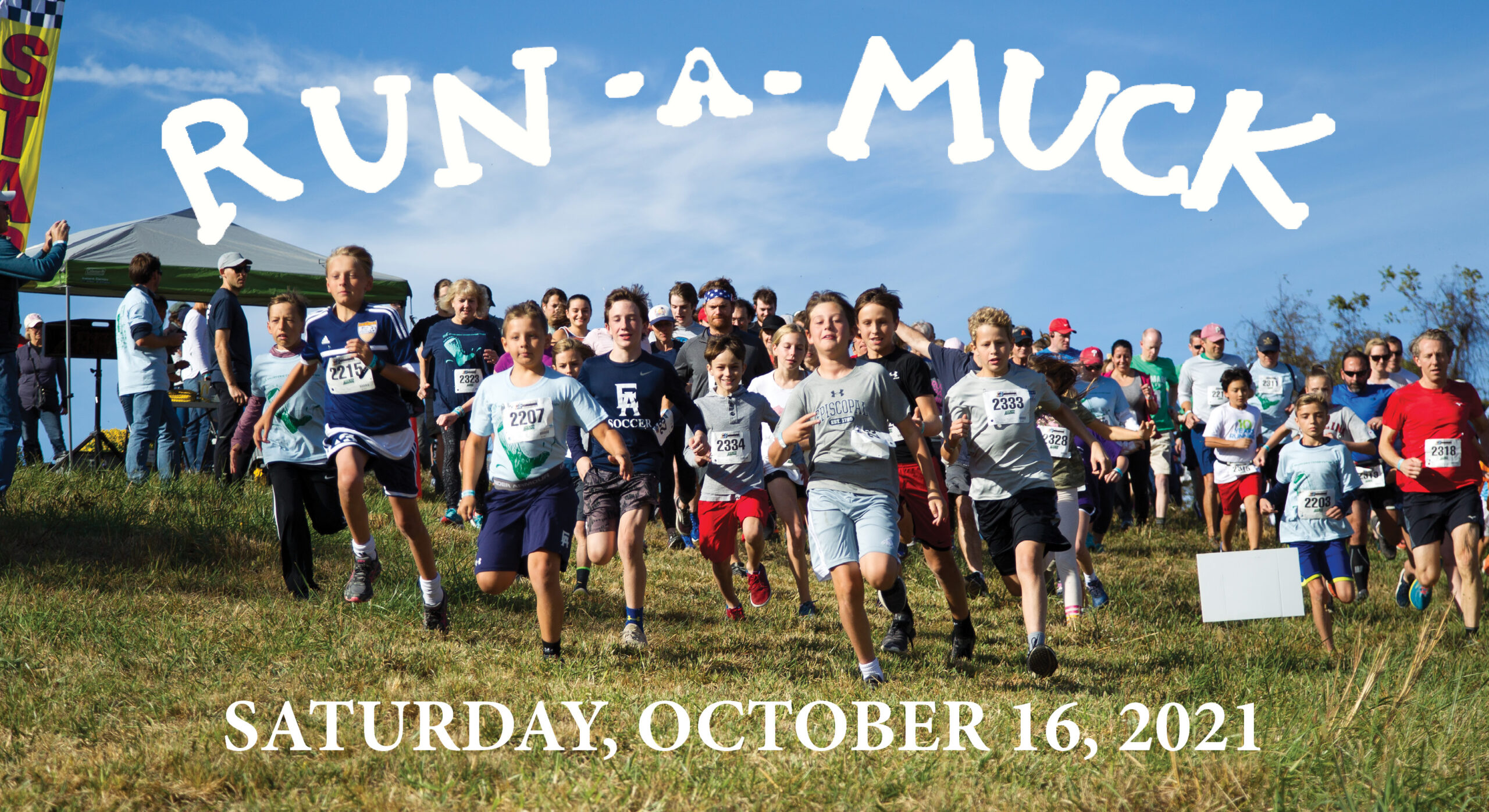 2021 RUN-A-MUCK | October 16, 2021
Come celebrate Willistown's conserved lands! Run the 5K or muck (walk) the cross-country trail over Crum Creek and through the woods of Donegal Farm. Dress appropriately! Proceeds support the preservation of the Willistown countryside!
Enjoy food, beer, wine, bonfire, and live music by Hetzel Brothers Band while overlooking Kirkwood Preserve. 
Leashed dogs welcome! T-shirts, prizes for the fastest runners, vintage pick-up trucks, lawn games, mechanical bull rides, and face painting will be provided.
LOCATION | Donegal Farm | 2700 White Horse Road, Berwyn
TICKETS & REGISTRATION
REGISTRATION | Opens on September 17th! Runners, please pre-register by 11:59 pm on October 13th. Price increase after October 13th.
TICKETS | Adults & Juniors (ages 16+) $45 | Kids (ages 3-15) $20 | Ages 2 and Under | FREE
SCHEDULE
2:30 pm | Gates Open
3:30 pm | Runners Start
3:40 pm | Muckers (walkers) Start
8:00 pm | Goodnight!
---

SPONSORSHIP OPPORTUNITIES:
Are you interested in being a sponsor for the 2021 Run-a-Muck? For more information about sponsorship opportunities, contact Chelsea Heck at cmh@wctrust.org.
2021 Run-a-Muck Sponsorship Opportunities Brochure (PDF)
2021 Run-a-Muck Sponsorship Payment Form (PDF)
Run-a-Muck Postcard Invitation Deadline: August 13, 2021
Run-a-Muck T-shirt Deadline: September 10, 2021
---
2021 CO-CHAIRS AND COMMITTEE



---

Run-a-Muck Co-Chairs
Jamie & Tim Stapf
Carolyn & Justin Thompson
Kathy & Rick Warden

Run-a-Muck Committee
Lindsay Barrow
Katie & Jonnie Charlson
Warren Claytor
Jayme & Bryan Colket
Bethann Coradino
Catharine & Gary Cox
Shannon & Chase Davis
Laura Dolan
Christine & Tom Foga
Shaina & Nat Hamilton
Erika & Azeez Hayne
Erin & Frank Herz
Olga & Fred Jackson
Kari & Tony Keane
Denise & Andy Kerns
Sally & Joe Layden
Gina & Chris McHugh
Pam & Peter Nagy
Karen & Skip Petrauskas
Christine & Fritz Seving
Genevieve & Eric Snyder
Jodi Spragins & Brook Gardner
Ellyn Spragins & John Witty
Doris & Art Strawbridge



Liz & Peter Strawbridge
Jeanne & Doug Swope
Debi & Lance Taylor
Rick Thompson
Lindsey & David Turner
Colby & Rob Van Alen
Jody & Dale Vandegrift
Barbara & Jeff Vincent
Effie Wister
Vicki & Chuck Wooters
---
2021 COUNTRYSIDE SPONSORS

---
---
PHOTOGRAPHY POLICY:

Attendance throughout the programs and events with Willistown Conservation Trust gives consent to be photographed for use in print and electronic media. Please notify Willistown Conservation Trust staff if you would prefer that your photo not be used for various multimedia or publications. Contact land@wctrust.org.