Rushton Farm at Rushton Woods Preserve was our first project to use protected land for a purpose beyond its recreational value and benefit to wildlife. Using the concept of agroecology (farming with nature in mind) and using organic and regenerative farming practices, we put the land to work at Rushton Farm to feed people and further enhance the surrounding ecosystems.
The result is a productive farm that yields 30,000 pounds of fresh, healthy food each year and grows 140 varieties of fruits and vegetables for a 110-family Community Supported Agriculture program. We are proud to donate 15% of the yield at Rushton Farm to the Chester County Food Bank and West Chester Food Cupboard each year.
Because of its unique approach to agriculture, Rushton Farm has become a beloved community resource and a powerful education and outreach vehicle, attracting volunteers, students, researchers and aspiring farmers to participate throughout the seasons.
Rushton Farm is uniquely situated within the 86-acre Rushton Woods Preserve at 911 Delchester Road in Newtown Square, and is open to the public 365 days per year.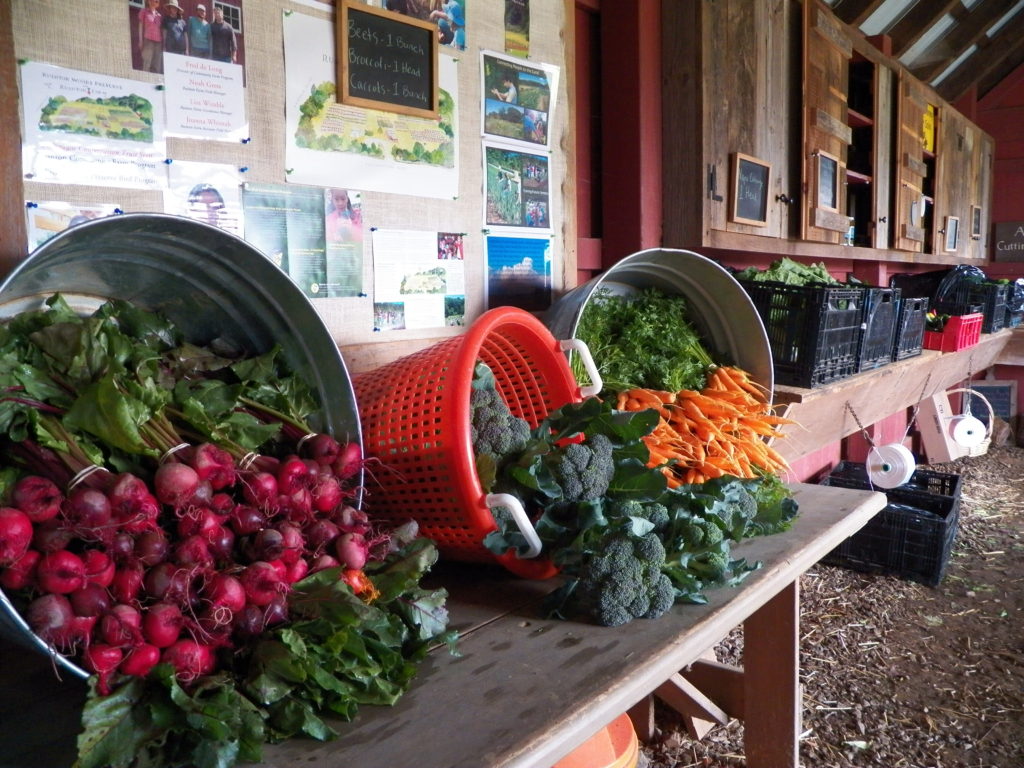 Community Supported Agriculture
The Rushton Farm Community Supported Agriculture (CSA) program serves 130 families with a weekly share of produce from the farm. Remember, you don't have to be a member to visit Rushton Farm. For more info, including frequently asked questions, click here.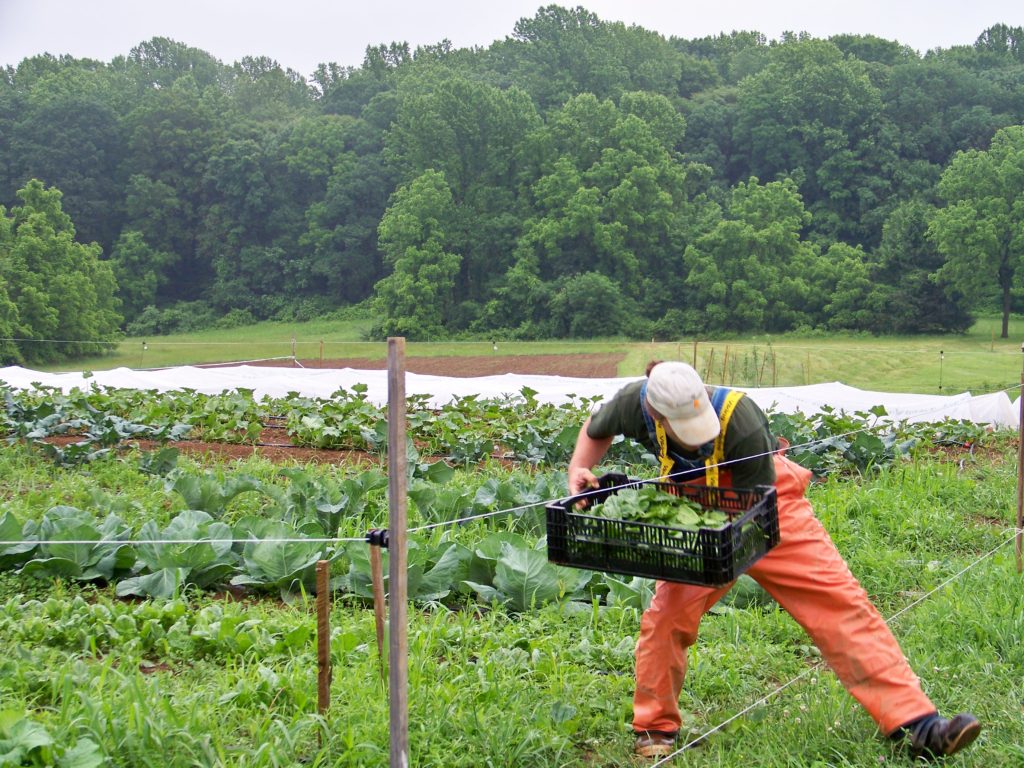 Agroecology
Agroecology is the study of the interactions between plants, animals, humans and the environment within agricultural systems. Because of the Rushton Farm's unique setting within the larger Rushton Woods Preserve and its adjacency to one of the largest contiguous woodland tracts in Chester County, it provides a powerful demonstration of the ways in which sustainable agriculture and important natural areas can be mutually beneficial.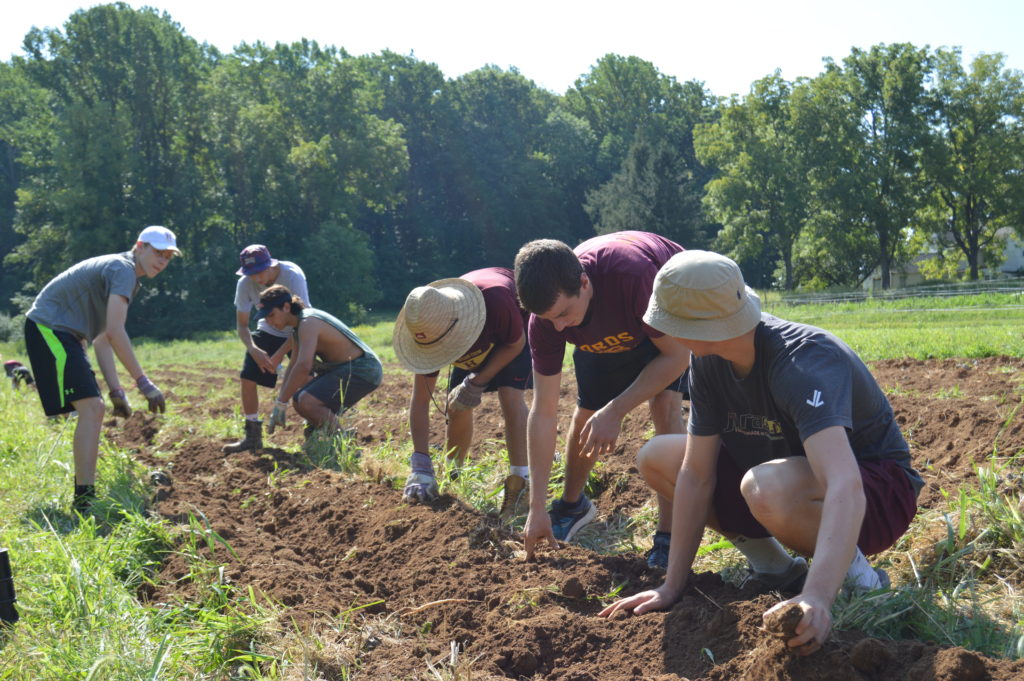 Research
Our program facilitates and attracts expert researchers who seek to expand the scientific understanding and effectiveness of farming in concert with nature. Recognized nationally as a leader in the study of agroecology, our team uses our conserved lands to test and measure high-yield farming practices that benefit the surrounding ecosystem. Continue reading to see a list of research initiatives facilitated by Willistown Conservation Trust.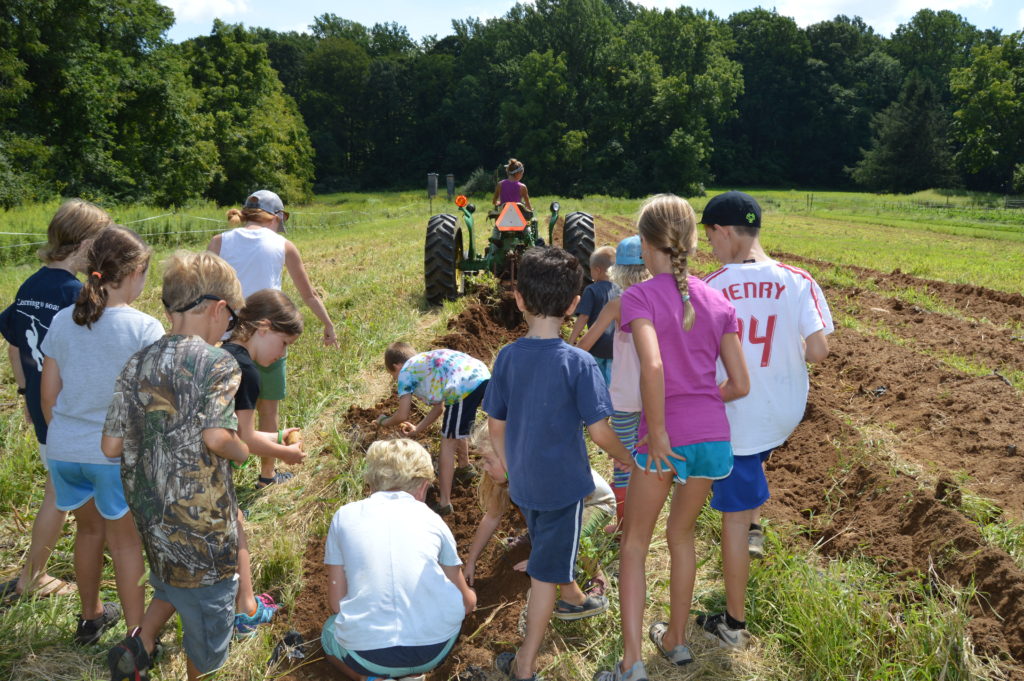 Education
Rushton Farm provides internships, service learning, and education programs for students of all ages. From aspiring farmers to school children and graduate students, Rushton Farm offers a place to learn about high-yield sustainable agriculture that enhances the surrounding ecosystem. Much of the programming, including Rushton 360 and Food and Feathers, is coordinated with the Habitat, Watershed and Bird Conservation Programs, which conduct field ecology initiatives within the larger Rushton Woods Preserve.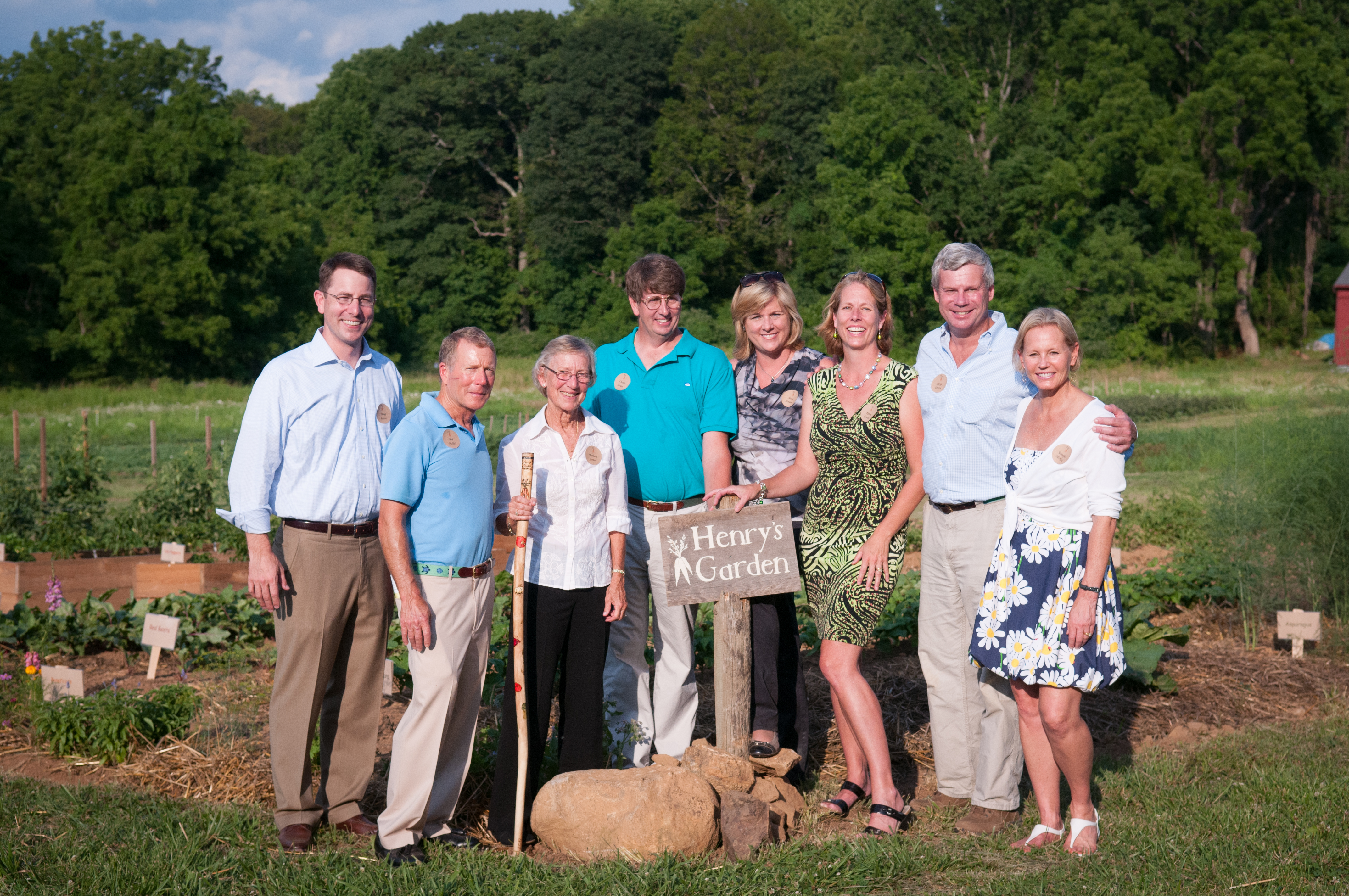 Share the Bounty
Rushton Farm donates 10% or more (4,000+ pounds) of its fresh produce to the Chester County Food Bank and the West Chester Food Cupboard. Henry's Garden is a 75' x 75' plot within the farm dedicated to growing vegetables for donation. This high-yield garden is managed and staffed entirely by volunteers and is named for Henry Jordan, who was instrumental in the formation of the Chester County Food Bank.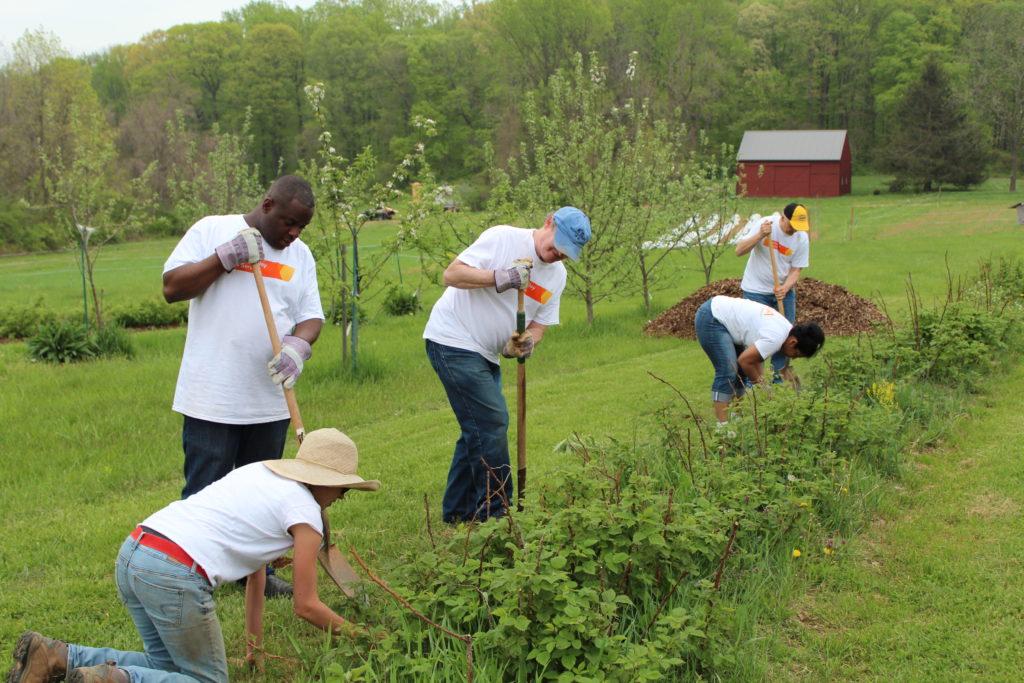 Volunteers
Each Wednesday from mid-May through October is "just show up" Wednesday. No need to call or email, just come to Rushton Farm (911 Delchester Road, Newtown Square) between 9:00 am and 4:00 pm. The farm staff will be prepared to put you to work and give you the opportunity to learn about the farm's agroecological practices.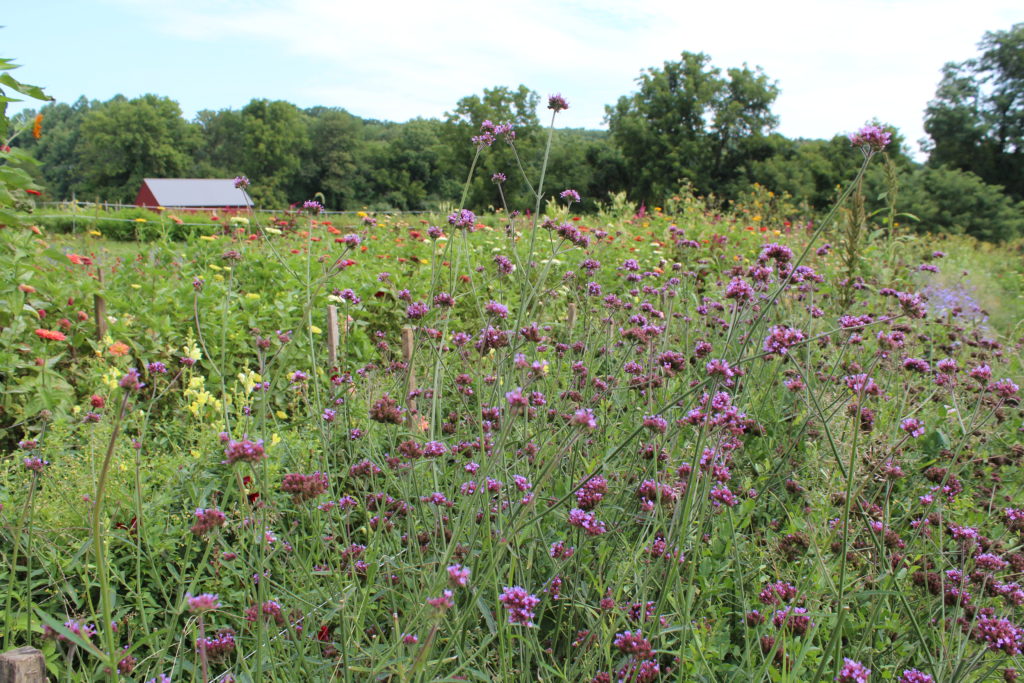 Newsletter
The Wild Carrot is the Rushton Farm CSA e-newsletter published weekly during the growing season. CSA members will receive news on the weekly harvest, updates from Farmer Fred and Tidbits from the Staff!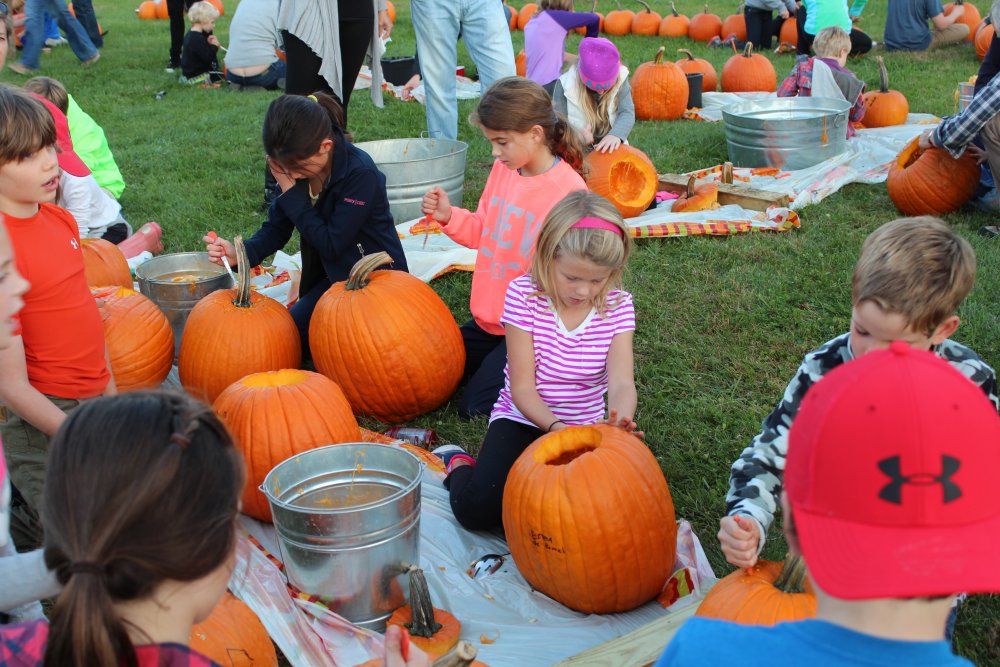 Rushton Nature Keepers
Rushton Nature Keepers is the Trust's youth program welcoming children ages 7-12 to not only explore the land and its wildlife but to also understand their connection to the natural world. Rushton Nature Keepers offers engaging lessons taught by experts in the field throughout the year, with monthly events covering four programmatic themes including Sustainable Farming, Birds and Wildlife, Watersheds, and Healthy Habitat. More info click here.