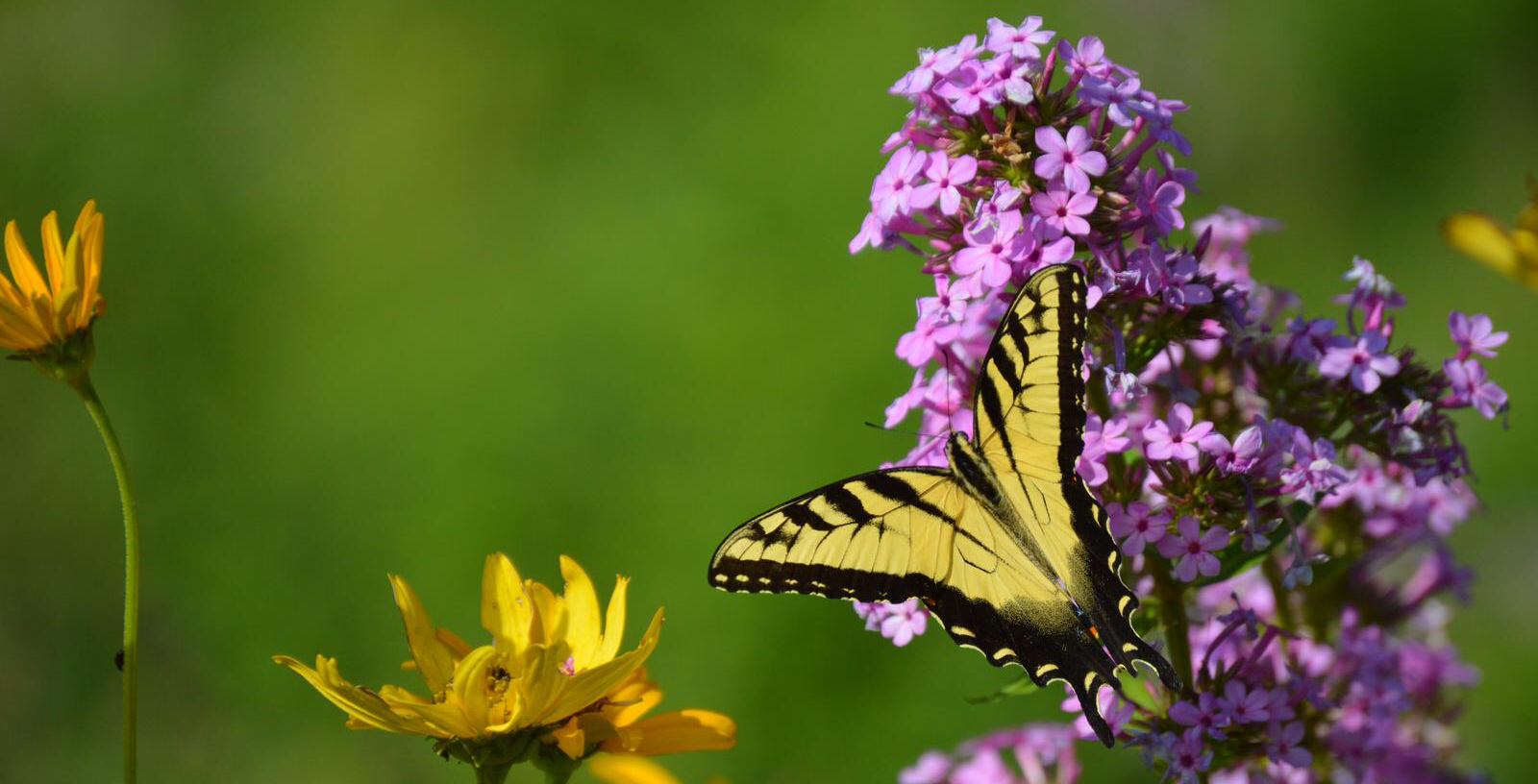 Local business sponsors and corporate partners are imperative to the Trust's success. With your support, we can continue our important work of preserving and managing the natural resources and local lands of Chester County, and share these unique resources with people of all ages and backgrounds. When you support the Trust, you receive the opportunity to:
Reach thousands of our followers and supporters in Chester County and the greater region of Philadelphia through our marketing email blasts, print advertisements and social marketing.
Broadcast your services or products face-to-face with our network and attendees in your target market.
Support an event that is important to your customers and brand!
We offer a variety of event sponsorship opportunities, as well as our brand new Corporate Partnership Program, perfect for corporate sponsors looking to make a long lasting impact. Choose one or multiple sponsorship opportunities that fit in your budget! Questions? Contact Chelsea Heck at cmh@wctrust.org.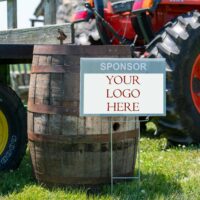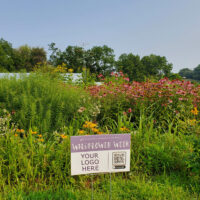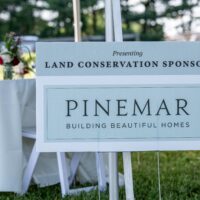 Barns & BBQ and Run-A-Muck Sponsorship
As our largest annual events, Barns & BBQ and Run-A-Muck allow you to reach a broad audience when you become one of our Sponsors. In addition to exposure on our website, social media, multiple e-blasts, targeted advertising, and physical mailings that go to thousands of recipients, you also receive recognition on our signs, tee-shirts, and other materials at these events and beyond. Sponsors also receive tickets for our events, so you can spend a day of fun among our network of supporters and community of conservationists.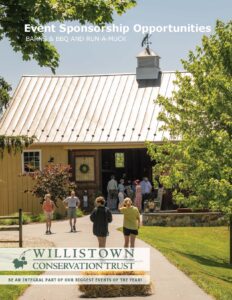 BARNS & BBQ Sponsorship Benefits
Logo on front covers of Barns & BBQ printed material.
Exclusive promotional display space at barns on the tour.
Recognition on digital marketing and social media platforms.
Logo listed on recognition displays at each barn.
Banner/logo at start and finish line.
Logo on souvenir Run-A-Muck cups
Logo on tee-shirts.
Logo on signage along the 5K trail and walking course.
Recognition on digital marketing and social media platforms.
Run-A-Muck Sponsorship Benefits
Barns & BBQ Sponsorship Levels
LAND CONSERVATION | $20,000
COMMUNITY FARM | $7,500
BIRD CONSERVATION | $5,000
HABITAT RESTORATION | $3,000
PROGRAM BOOK AD SPACE | $1,500
Run-A-Muck Sponsorship Levels
PRESENTING HILLTOP | $10,000
TRAIL | $5,000
ENTERTAINMENT | $4,000
CREEK | $2,500
MEADOW | $1,500
COUNTRYSIDE | $750
Specialty Event Sponsorship Opportunities
In addition to Barns & BBQ and Run-A-Muck, the Trust holds a variety of unique events throughout the year, each offering a multiple opportunities for recognition through sponsorship. These smaller and more intimate gatherings allow sponsors the chance to support an event that relates to their mission, and connect directly with our network of supporters.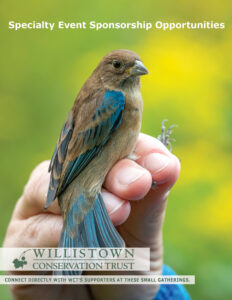 Specialty Event Sponsorship Benefits
Logo on invitations and e-blasts for specific event.
Signage at event.
Tickets to event.
Recognition in various print and digital publications.
Specialty Event Sponsorship Levels
LARGE SPEAKER EVENT | $10,000
CREEK WEEK | $7,500
LECTURE SERIES | $5,000
WILDFLOWER WEEK | $2,500