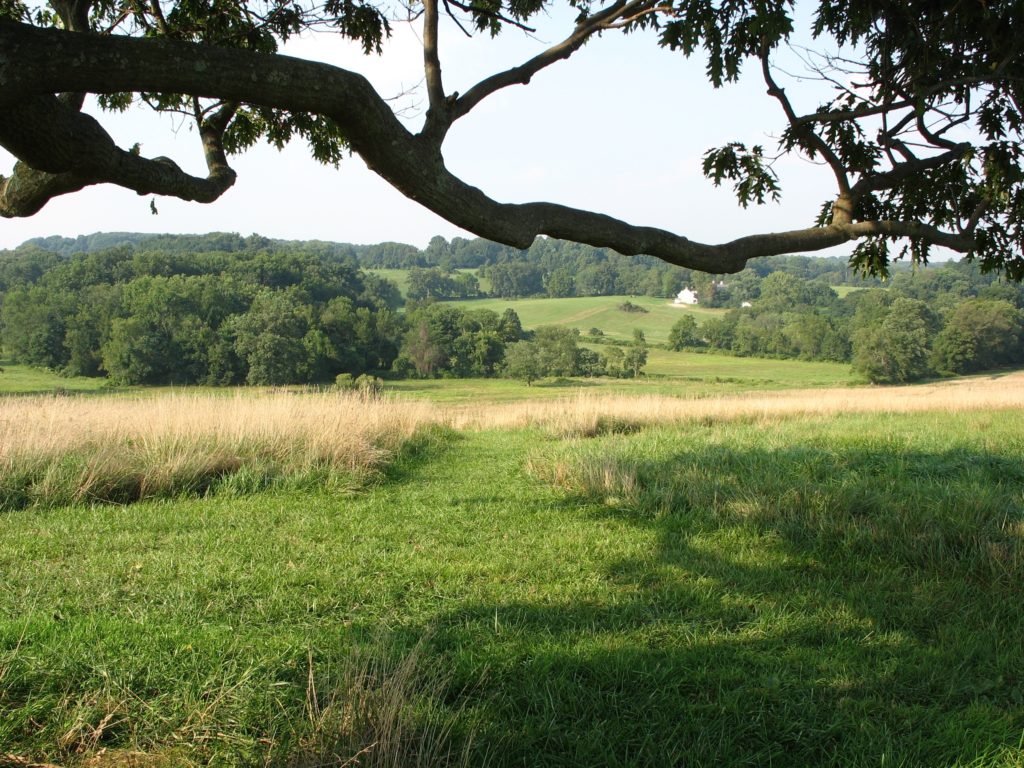 The founders of Willistown Conservation Trust have been inspiring people to conserve the land of the Willistown area since 1979. Working with willing, private landowners, we have protected over 7,200 acres of wildlife habitat, agricultural ground, and scenic views. We also offer numerous conservation-based educational programs for people of all ages and backgrounds because we believe that the more people know about a place, the more they will want to care for it. As a land trust, we place a real emphasis on working with people—with our community—to entrust and protect our land for the future.
The mission of the Willistown Conservation Trust is to preserve and manage the open land, rural character, scenic, recreational, historic, agricultural and natural resources of the Willistown area and nearby communities, and to share these unique resources with people of all ages and backgrounds to inspire, educate and develop a lifelong commitment to the land and the natural world.

In furtherance of the above mission, the Trust seeks to promote a heightened sense of community and a strong land ethic within our program area and beyond. Through ongoing initiatives including the Land Protection Program, the Community Farm Program, the Bird Conservation Program and the Habitat Restoration Program, the Trust is dedicated to serving as an important outreach, educational and collaborative resource for communities and organizations in the greater Philadelphia region.
Here in the Willistown area, the land tugs on each of us in different ways. A landowner gazing across a rich pasture with horses might see a lifestyle that has connected his family to the land for generations. A naturalist might scan the rolling hills, meadows, streams and woodland, awed by the diversity of plant and animal life hidden in the landscape before her. An outdoors lover might itch to explore one of the area's special places by foot, horse, or bike. For others, the simple beauty of Willistown's rural setting provides welcome respite from the surrounding Philadelphia suburban metropolis.
Our mission is accomplished primarily by working with area landowners to acquaint them with the conservation options available to them in planning for the future protection and stewardship of their lands, and assisting them in the implementation of those plans. Conservation projects with landowners include the use of such options as estate planning tools, the donation and/or sale of fee title and partial interests in land (conservation easements), and involvement with various programs to encourage the conservation of scenic, recreational, agricultural, historic or environmentally significant land.
Willistown Conservation Trust seeks to develop a heightened sense of community and a strong land ethic within our program area. In addition to working with landowners, we educate and inform the general public about issues pertaining to land conservation in the program area, communicate with local municipalities regarding land-use policies and the Trust's progress in the respective communities, and create positive working relationships with other conservation organizations committed to common goals.