Opened in 2018, the Rushton Conservation Center (RCC) can be found in the middle of the permanently protected, 86-acre Rushton Woods Preserve. With Rushton Farm as its neighbor, this community building is submerged in nature, overlooking a colorful rain garden, abundant meadows full of pollinators and bird species, and rows of fresh crops grown for our sustainable agriculture program. The building space is home to our Watershed Protection Team, and it also serves as a stunning setting for a variety of Trust programming and events.
Our 1,400-square-foot great room offers a beautiful space for our Field-to-Feast dinners, lectures, educational programming and more. Click the button to the right to see what events are coming up!
The Rushton Conservation Center is located just 40 minutes outside of Philadelphia at 915 Delchester Road, Newtown Square, PA. 
WCT Events at the Rushton Conservation Center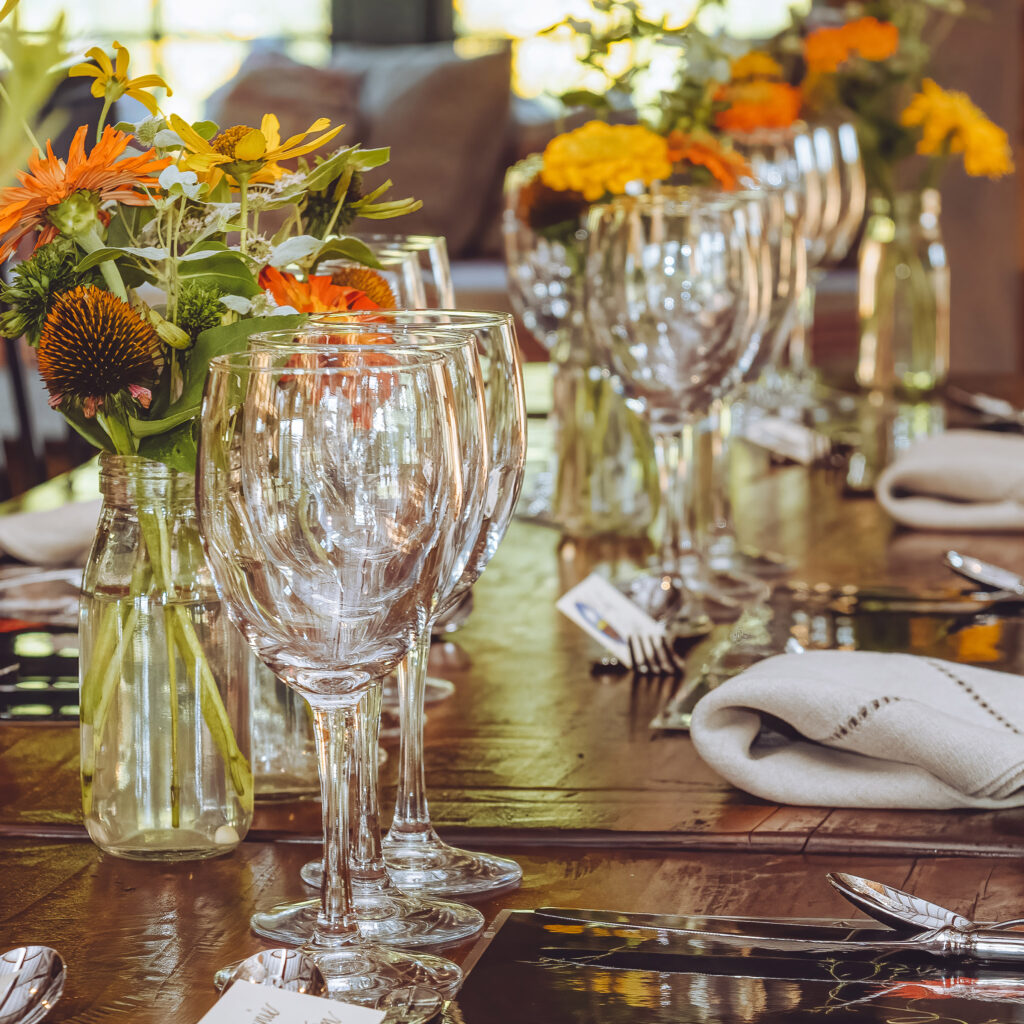 Field-to-Feast Dinners
Community Supper Series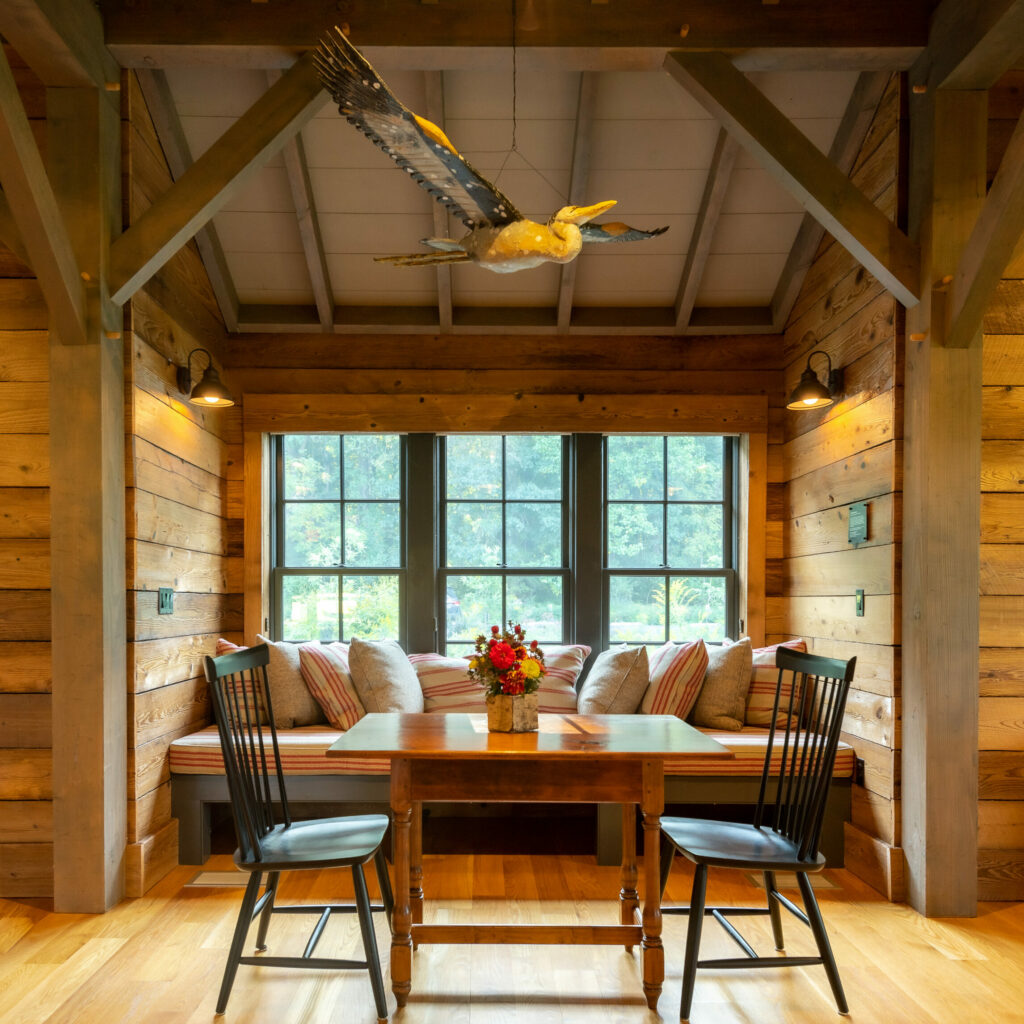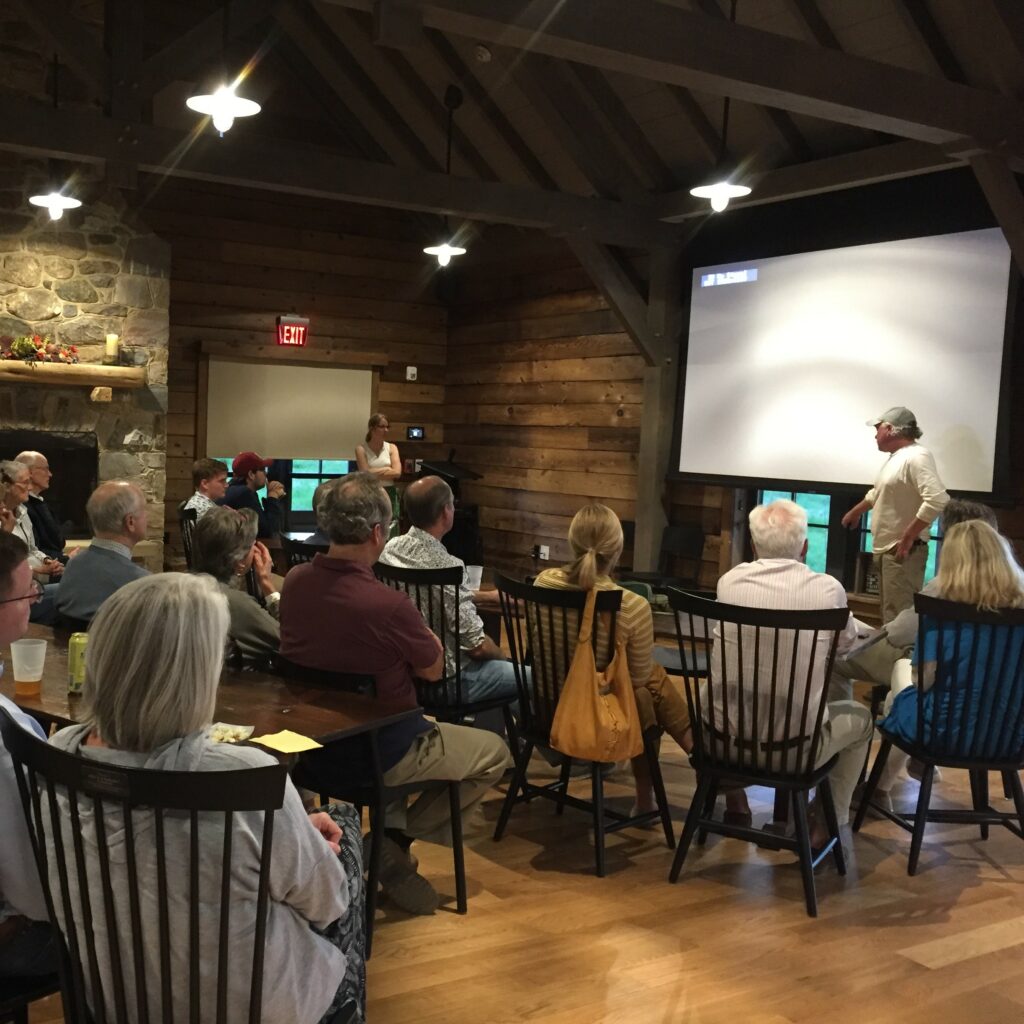 Educational Programming
Lectures