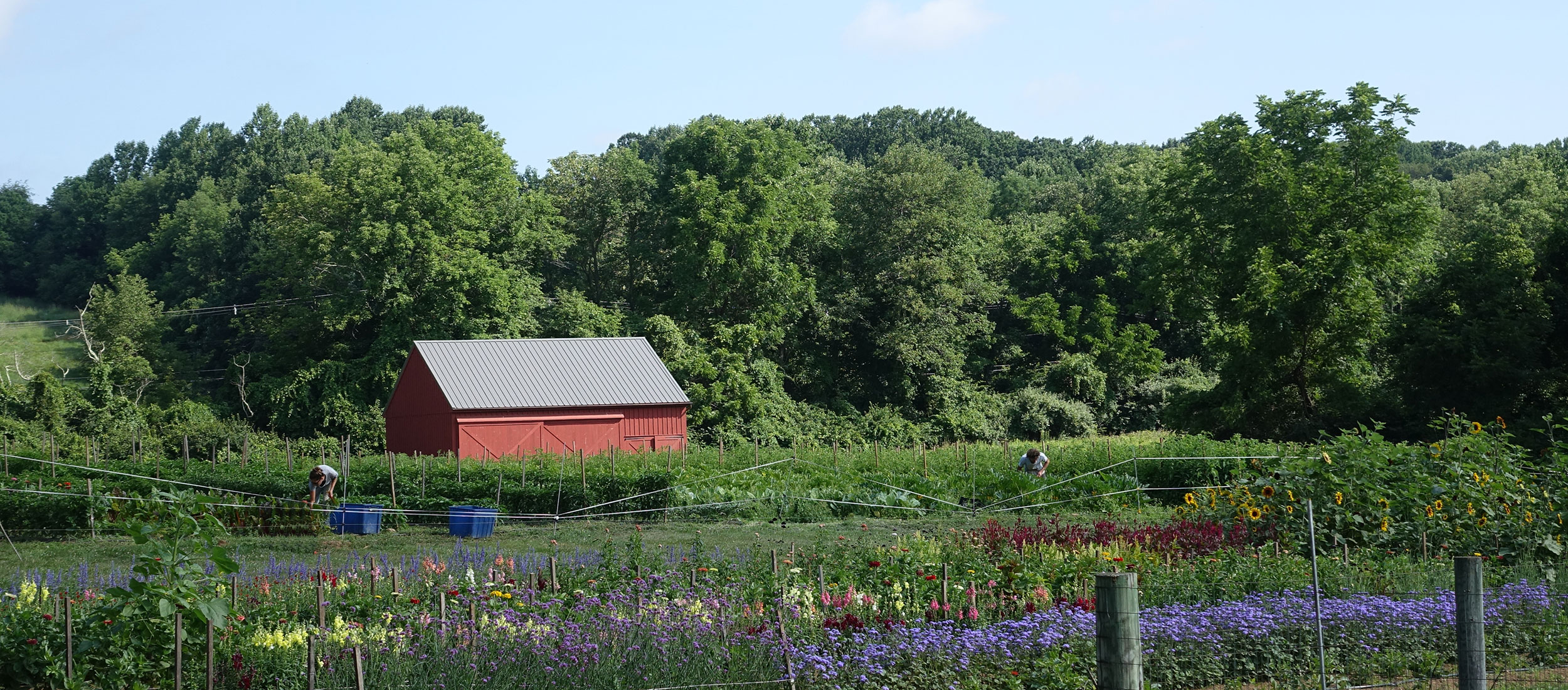 RUSHTON WOODS PRESERVE | INFORMATION & MAP
Address: 911 Delchester Road, Newtown Square, PA
Hours: Sunrise to Sunset
Map: Click here for a downloadable map of Rushton Woods Preserve.
This extraordinary 86-acre Preserve boasts a majestic complex of meadows, wetlands, and mature woodland for visitors to explore. Wander the trails through the upland forest of beech, maple, oak, and tulip poplars. Follow the trails down to Okehocking Run in the spring to see the skunk cabbage carpet the forest floor.
The scrub shrub demonstration area is a favorite stopover for migrating songbirds including warblers and chats. Every season of the year there is a new experience waiting for you at Rushton!
Rushton Woods Preserve is also home to Rushton Farm and the Rushton Conservation Center, the location of a variety of WCT community and educational events.
RUSHTON WOODS PRESERVE RULES
Preserve hours are 8:30 am to 6 pm daily.
Dogs are not permitted on the Preserve.
Bikes, ATVs, and other motorized vehicles are prohibited.
No fishing, hunting, or trapping allowed.
Please stay on trails. Wandering from trails disturbs nesting birds, contributes to stream bank erosion, and can damage farm fields.
Leave no trace. Bring all trash with you when you leave. Please help us keep Rushton Woods beautiful.
RUSHTON WOODS PRESERVE POINTS OF INTEREST
3 miles of pedestrian and equestrian trails guide visitors past Rushton Farm, through native wildflower meadows, and into lush woodlands.
Rushton is an integral component of the Upper Ridley/Crum Important Bird Area (IBA), as designated by National Audubon Society. It serves as a vital stopover site and breeding location for many species of migratory birds, including Kentucky Warbler, Scarlet Tanager, and Wood Thrush.
The Rushton Bird Banding Station is a federally licensed bird banding station used to help us understand how birds are using our conserved land throughout the year, while contributing to continent-wide monitoring efforts.
A 1,200-foot long segment of Okehocking Run, a tributary of Ridley Creek, and over 6 acres of wetlands are found at the Preserve.
A native wildflower meadow has matured along the northern edge of Rushton Farm's agricultural fields. Wildflower meadows act as habitat for native insect and bird species, contribute to species diversity, and greatly enhance overall habitat health.
With over 150 native shrubs, the establishment of an early successional shrub area to the north of the farm demonstrates just how important this habitat is to the birds that depend heavily upon these thick, shrubby areas for food and cover.