By Wesley Yamamoto, Veritable Partner
With a long-shared history of preserving the natural beauty and fostering a sense of community in Willistown, Veritable is proud to be the inaugural corporate partner of Willistown Conservation Trust.
Over 37 years ago, Veritable was founded by Michael Stolper, a University of Pennsylvania ornithology major turned investment industry entrepreneur. He set out to create a new model in the investment business that was free from the traditional conflicts of the industry and better aligned his goals and values with those of his clients. The principles of independence, client advocacy, and intrepid innovation resonated with successful families in the Philadelphia area, the northeastern United States, and soon across the country. Today, Veritable proudly serves as investment advisor and family office to over 225 clients and their collective $17+ billion in assets under management. Veritable is now one of the largest, independent investment advisory firms in the nation with clients in over 35 states. However, Willistown remains home to its national headquarters and many employees.
In the firm's early years, Michael sought out new office space to house his rapidly growing team. Counter to the conventional approach of a financial firm renting a downtown office in Philadelphia or New York City, Veritable — then known as Stolper and Co. — embraced the idea that independence from the traditional bank and brokerage model environment could extend beyond a business model to the firm's actual physical presence as well. In 1992, the firm found its permanent home at 6022 West Chester Pike: a 22-acre campus featuring a turn-of-the-19th century farmhouse backed up by hilly woodlands.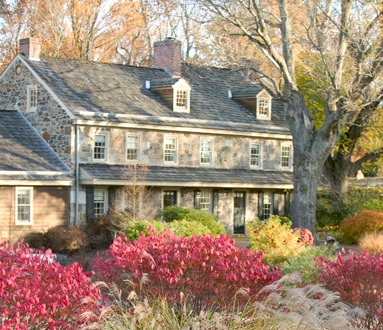 As the plans for the farmhouse office conversion were drafted, Veritable's relationship with Willistown Conservation Trust officially commenced. Michael made the decision to ease 10 acres of Veritable's campus in perpetuity with WCT. For over 30 years now, Veritable and Willistown Conservation Trust have only strengthened ties. Many of the firm's 80+ employees have embraced and frequently participated in WCT's programs and offerings. Some highlights cited by partners and staff were: Northern saw-whet owl banding, hiking and exercising in the preserved lands, the CSA program, and the lecture series. Beyond Veritable's corporate support over these many years, several senior investment team members at Veritable have served in official and unofficial capacities at the WCT. Of note, former board member Matt Taylor is an investment team leader and partner at Veritable. He served on the finance committee of the WCT for several years. Current board member Justin Thompson is a senior member of the investment team at Veritable. He succeeds Matt as current Chair of WCT Finance Committee, and he serves as Co-Chair of Run-A-Muck.
Across Veritable's staff and leadership, there is a palpable appreciation for nature and the importance of sustainability. As the firm approaches its 40th anniversary, it continues to invest in its people and its business here in Willistown. With a campus adjacent to preserved lands and supported by a close-knit community of stewards, the firm's investments are always made with intention. For Veritable, there is no starker example of both the time that has passed and the commitment that remains than the newest expansion to the office. A geothermally heated, 10,000 square foot, modern office building equipped with floor to ceiling windows for employees and visiting clients to forest bathe and birdwatch as they go about their business.
To learn more about Veritable's services visit veritablelp.com.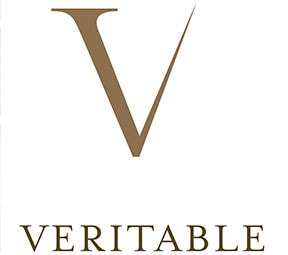 Interested in becoming a Corporate Partner?
When you participate in WCT's Corporate Partnership Program, not only do you receive exposure and recognition among our broad network of supporters and visitors, but you are also given direct access to nature. Choose from our three Corporate Partnership Levels — PRESERVE PARTNER ($25,000), PROGRAM PARTNER ($10,000) and COMMUNITY PARTNER ($5,000) — to enrich your employees' lives, support local science, and make a far-reaching environmental impact. Learn more about our Corporate Partnership Program here.