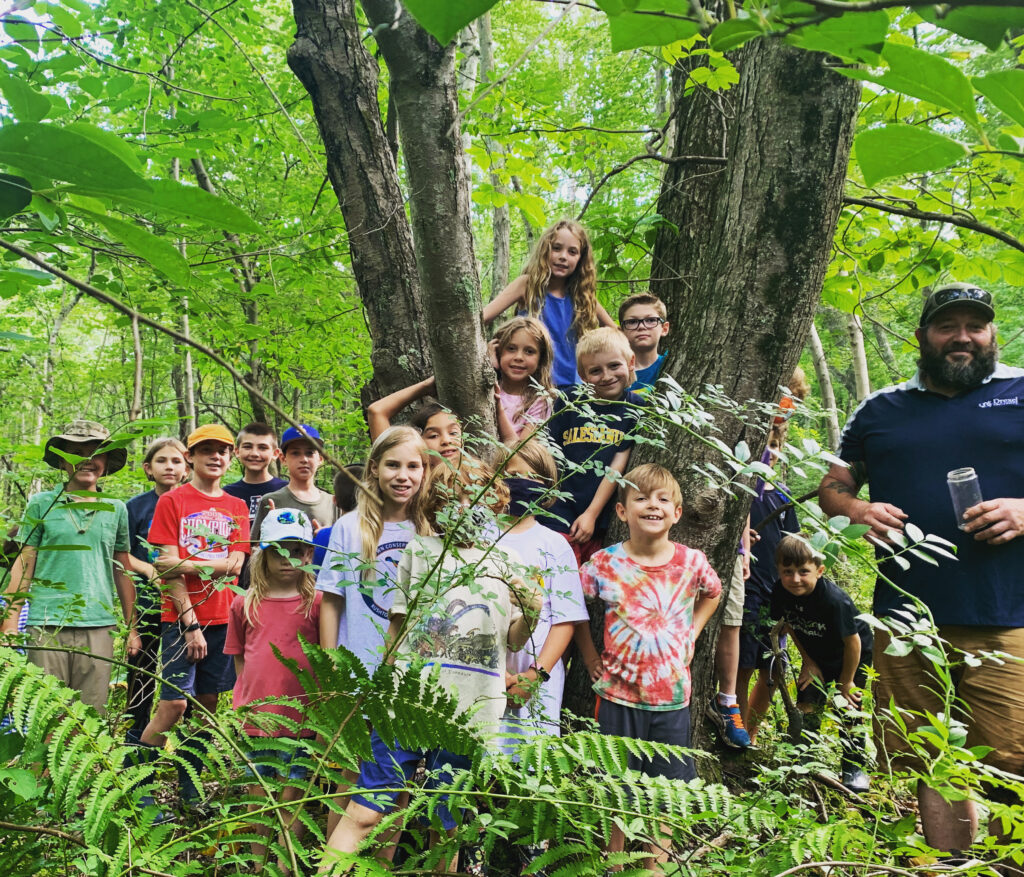 In the midst of today's chaotic pace and uncertainty, children need more than ever those timeless moments in nature that are so crucial to their creative rejuvenation, problem-solving skills, and emotional development. Rushton Nature Keepers (RNK) is a membership program seeking to do just that and more. The purpose is to provide area children, ages 8-11, with opportunities for meaningful connections to nature that they can take with them for the rest of their lives. In so doing, we hope to help build an army of earth conscious adults who will value the land and understand the importance of conservation.
Established in 2018, RNK is the Willistown Conservation Trust's multi-disciplinary approach to children's environmental education. Through a range of transformational experiences offered throughout the summer and fall at Rushton Woods Preserve and other Trust preserves, Nature Keepers develop a close relationship to nature and a comprehensive understanding of conservation. The unique thematic approach of RNK follows the Trust's conservation disciplines: birds and wildlife, regenerative farming, watersheds, and healthy habitat.
From releasing wild birds at the banding station and discovering aquatic insects that live in the stream, to harvesting potatoes on the farm and exploring native wildflower meadows, Nature Keepers grow their sense of wonder while learning that they can seek refuge in nature—healthful traits that will persist through adulthood (see more in Plant a Love of Nature in Your Kids). In return for these rich benefits, the students develop a lifelong conservation ethic that fosters mindful stewardship of our planet.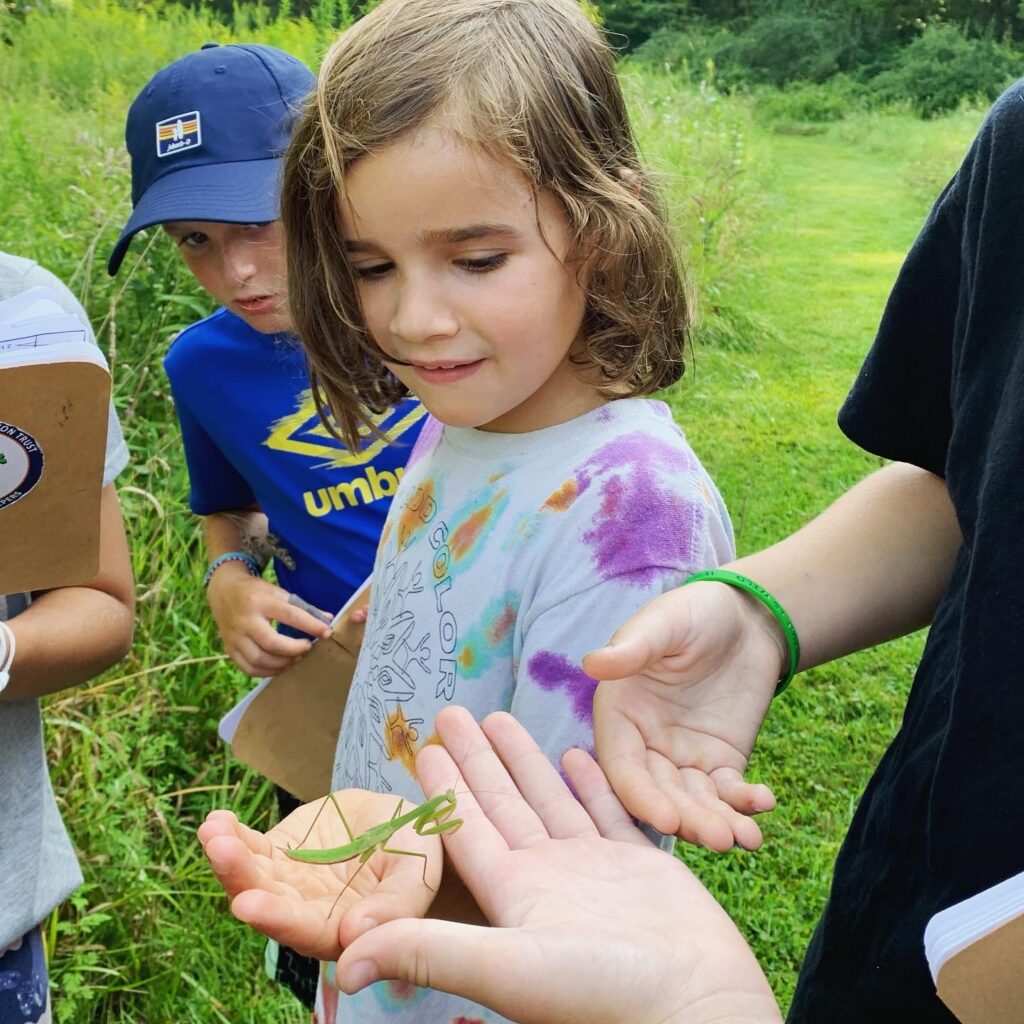 Dedicated Nature Keepers who show satisfactory attendance across the varied programs earn their Rushton Jr. Naturalist title at the end of the year. The Junior Naturalists attend a "graduation ceremony" during which they are tasked with defending Rushton from a barrage of various development scenarios, using the knowledge they have gained throughout the year. Past Junior Naturalists valiantly spoke for the birds that use Rushton during migration, the wildflowers (and their associated insects) that promote pollination of the crops, and the forest that protects the watershed as they vehemently opposed (imaginary) plans for twenty townhomes, conventionally farmed soybean fields, and parking lots.
"You are the future keeper of our natural world. It will be up to you to protect it, cherish it, and teach others about it. In our rapidly growing human population, Nature will need all the help she can get," said Education Programs Manager Blake Goll to the Junior Naturalists.
It's all about restoring our relationship with nature. One of the pillar objectives of RNK is to learn about the many intricate connections within nature and how humans can play a positive role in conserving its integrity. This type of education is just as paramount for children today as any traditional school subject. For in the end, Earth is the ultimate classroom and Mother Nature the eternal teacher.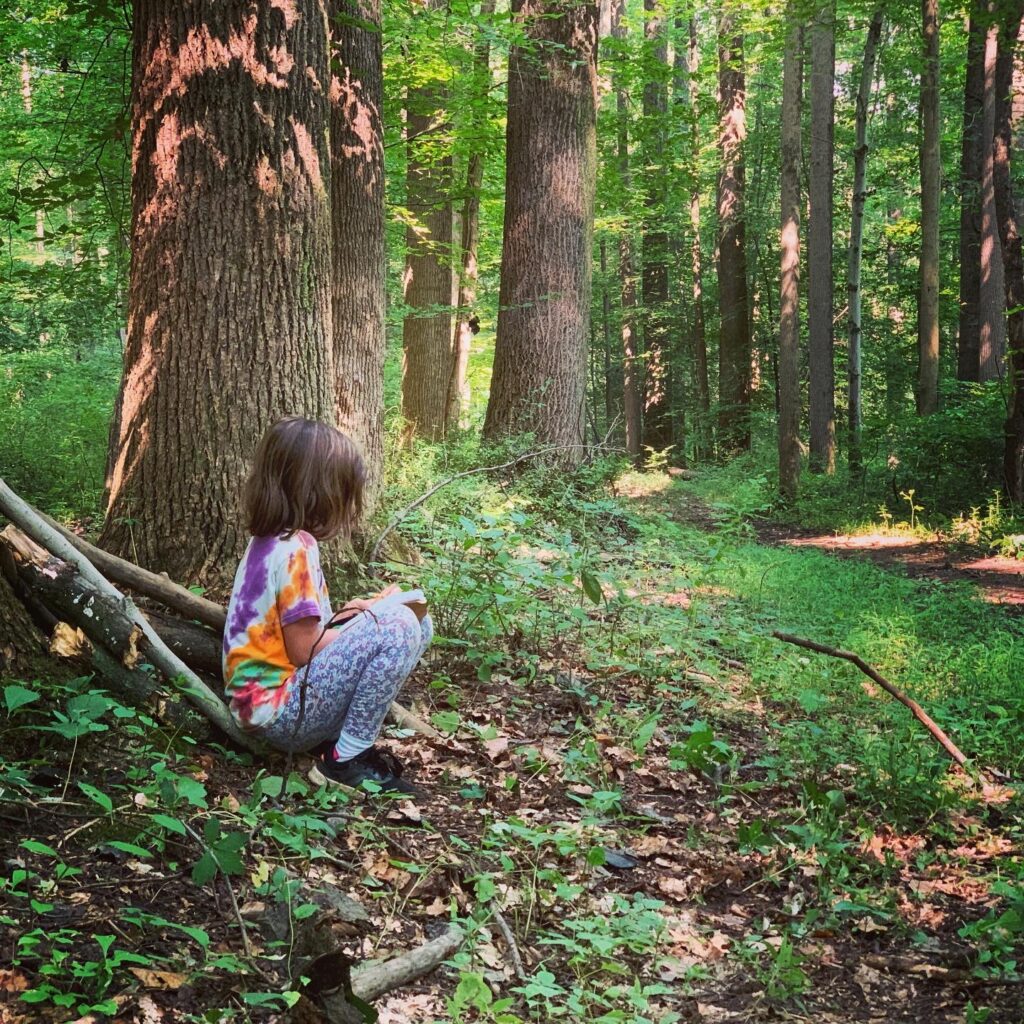 What past RNK members are saying:
"There are a lot of people who really care about conservation and the approach you have taken at Rushton Nature Keepers has really been powerful to our family….not to mention the beautiful land and resources you share with us each time we gather". ~ Patty Neeb (parent of two Rushton Jr. Naturalists)
"Rushton Nature Keepers is such a gift for the people who can be open to it. You gave us a chance to be on a farm, which is something I think we all have a deep yearning for. There's empowerment that comes from understanding farming. It's a self-sustaining environment. Being able to produce your own food…there's power in that." ~Patty Neeb
"All my children have enjoyed your programs and I appreciate the chance to get them involved in nature and conservation. While my daughter is only 10 years old, I believe the activities at Rushton will encourage her to follow her passion for nature, birds and science throughout her life." ~ Steve Oblack (parent of three Rushton Nature Keepers and one Rushton Jr. Naturalist)
"I can't begin to express the deep appreciation we have for RNK. The tremendous passion, expertise, time, and care you put into the program is extraordinary. Absolutely extraordinary! Thank you for the important educational work you do and for the countless gifts you've imparted to our family. What a privilege it's been for our young people to experience! Thank you for making the world a better and more beautiful place for all." ~Lizzie Rumbaugh (parent of three Rushton Jr. Naturalists)
To learn more about Rushton Nature Keepers, see the schedule of events, or register for membership, click here! (RNK events begin on June 21, 2022)
Also, check out the video below of last year's Rushton Nature Keepers highlights!