The old saying goes that variety is the spice of life. In nature, variety is the very essence of life.
Hopefully you've read and enjoyed our recent blog posts about the importance of riparian buffers and tips for planting trees and shrubs, if you haven't yet please take a look. You'll find helpful guidance, which will be handy for World Planting Day coming up on October 22!
An important aspect of healthy riparian buffer is planting a variety of species, which will help support a variety of insects, animals, bacteria, fungi and other living things. A variety also looks nice, providing different colors and textures in your landscape.
To help you, we've assembled a collection of our favorite native trees and shrubs that grow well in riparian buffers.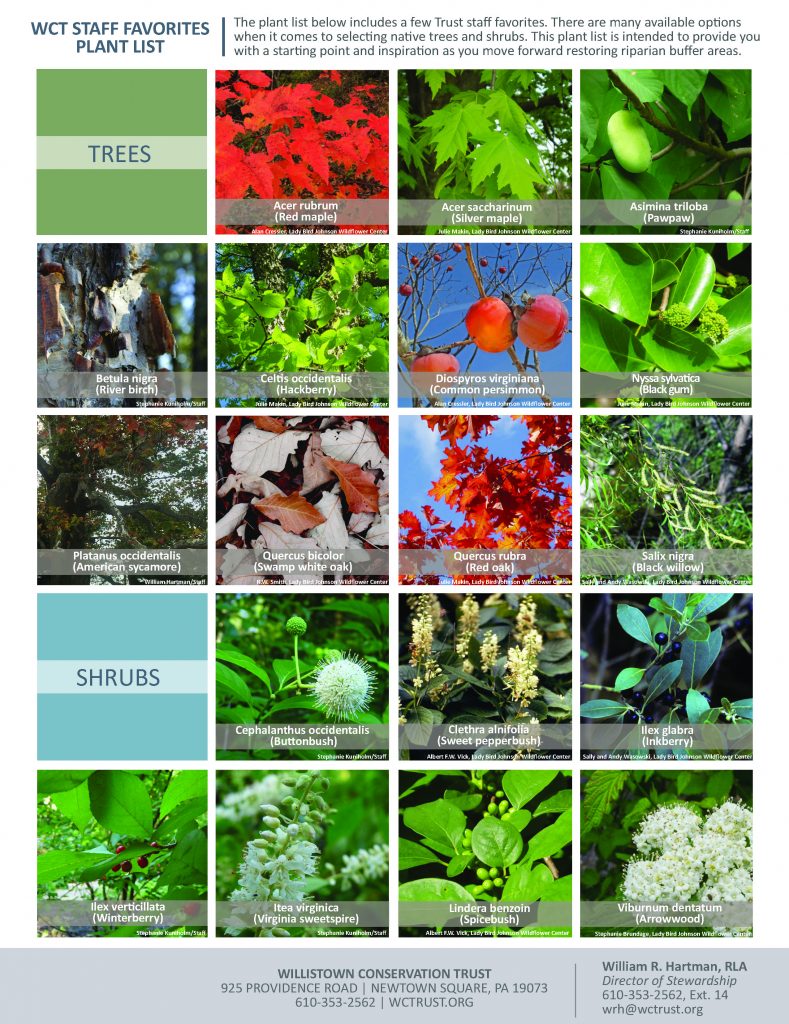 You can also download a PDF here for future reference.
For detailed information about each of these, you can consult wildflower.org. You can also talk with a reputable native plant nursery or landscape designer about what variety of plants to select for your particular area.