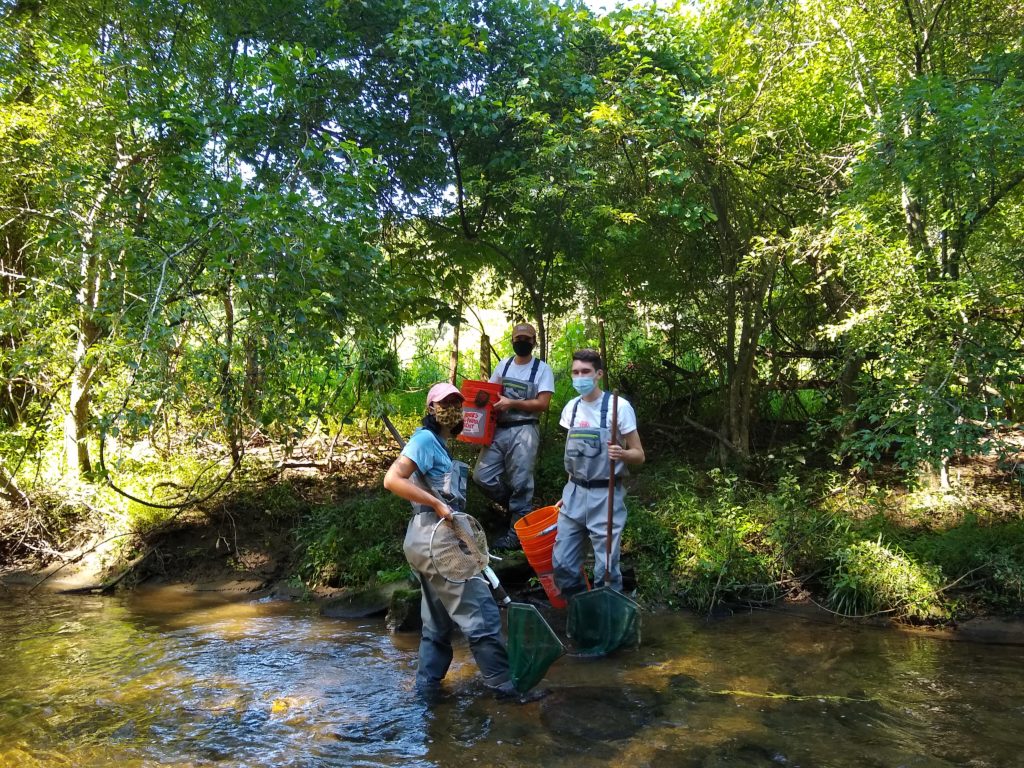 Willistown Conservation Trust (WCT) is proud to participate in Drexel University's Co-op program. Each year, from April to September, students join our Watershed Department to gain hands on field experience and learn from each of the different departments at the Trust. When Zack and Jules Smith joined the watershed team this spring, the Trust was already in lockdown. The whole team (Lauren, Evan, Zack and Jules) was not able to get together in person, so we met digitally, hoping that each week that we met via Zoom would be the last. Despite the many adjustments that set this co-op cycle apart from previous co-op experiences, Zack and Jules showed that they had the adaptability of any great field researchers and were able to quickly join in the conversation and meaningfully contribute to the progress of the Watershed Protection Program.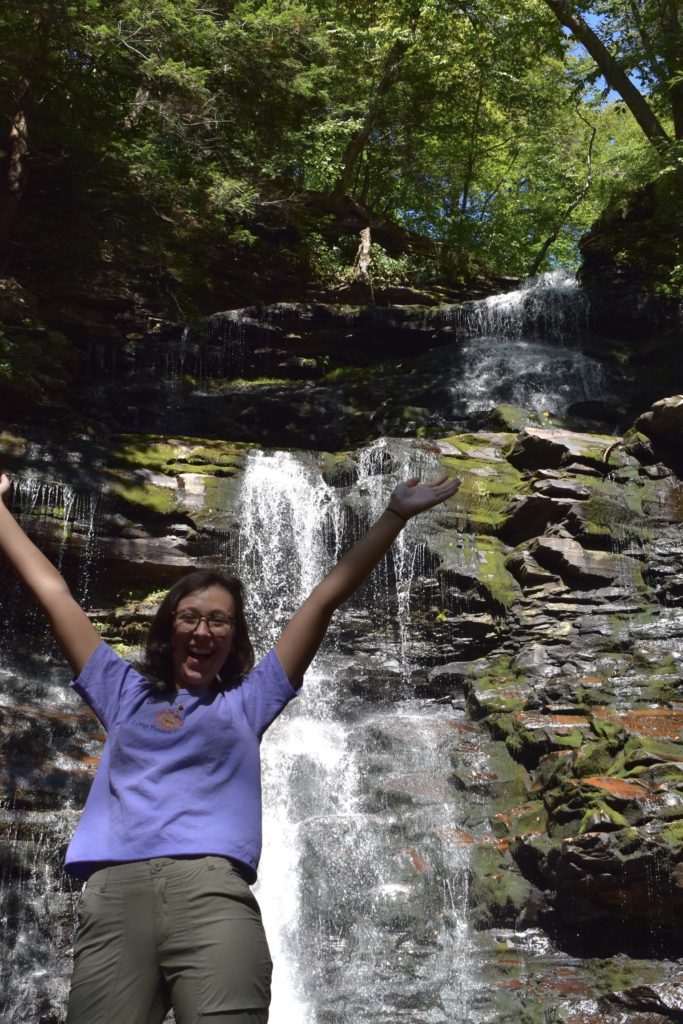 Jules:
When my co-op at Willistown Conservation Trust began at the beginning of April, I had no idea what to expect but the past few months have been nothing short of spectacular. One of my favorite parts of my co-op was participating in journal club discussions with the watershed team. Each time one of us presented a new topic connected to the work that is done at the Trust. I was continually learning new things, both from the papers we read and from Lauren, Zack, and Evan. Everyone's willingness and eagerness to discuss such a wide range of science gave me new perspectives that I will carry with me long after my time at the Trust has ended.
The field work I was able to participate in allowed me to develop a deeper appreciation for land conservation and understand the importance of proper preserve maintenance. Tree planting and stewardship days were especially impactful as I gained hands-on experience in caring for native plants. I loved being able to lend a hand in keeping the preserves beautiful for everyone who comes to enjoy them.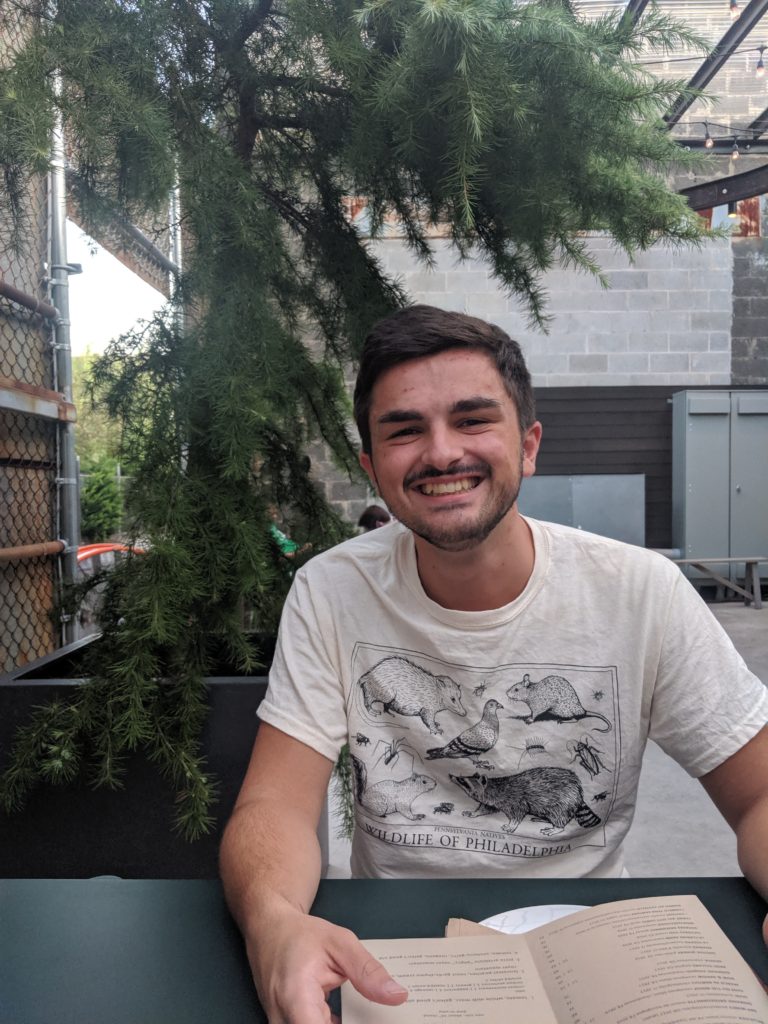 Zack:
Coming into my co-op at WCT I was expecting an experience that was mainly field work based and required working in close proximity to other people, but as the Coronavirus pandemic settled in it was apparent that was no longer going to be the case. This change was confusing at first but ultimately provided a unique co-op experience. The past 6 months have emphasized the importance of flexibility. Though I was eager to start working in person I had to remind myself that times have changed, and I need to be able to adapt to the situation.
This theme carried throughout my time at WCT. The remote work that we did was pretty refreshing and educational. I really enjoyed searching for a report of the week and reading all about a genus or species only to change my mind a few hours later and do it all over again. Our long and meaningful discussions about diversity, equity, inclusion and justice have provided a much different experience than I was expecting. I feel like I have learned a lot about myself, society, and others through these conversations and I am grateful for the safe space we had.
Lastly, the weekly field days in the latter half of the co-op were such a treat and an even better break. Going in and getting that person-to-person interaction while doing physical work on the preserves was rewarding in many ways. Though the co-op didn't look like I expected, at the end of the day it was an invaluable opportunity that provided many different experiences necessary to growing as a person and a scientist.
Although this summer did not go as anyone on the Watershed Team planned, it was a rich and wonderful experience to be joined by such dedicated and passionate researchers. The contributions of Zack and Jules have made a strong impact on the department, and all of us at the Trust are excited to see what amazing things are in store for the co-op class of 2020!