By Watershed Protection Program Co-Op Catherine Quinn
Wetlands are a critical ecosystem in the protection of our watersheds. But what are wetlands exactly? They are just as they sound — land that is wet. How are they critical? In the realm of watersheds, they have many beneficial roles. For instance, the watershed areas protected by the Willistown Conservation Trust make up the headwaters of the Darby, Crum, and Ridley creeks. Their role as headwaters means they have a significant impact on downstream areas of these creeks.
The wetlands surrounding these headwaters help filter the water feeding into them, which in turn helps reduce flooding and pollution. Sphagnum moss, a characteristic plant of bogs, is unique compared to other land plants because it works like a sponge. When precipitation occurs, vegetation normally acts as a barrier from much of the water reaching the ground. However, sphagnum moss, with its sponge-like abilities, will absorb water from precipitation and release it into the ground below, helping maintain that wetland habitat.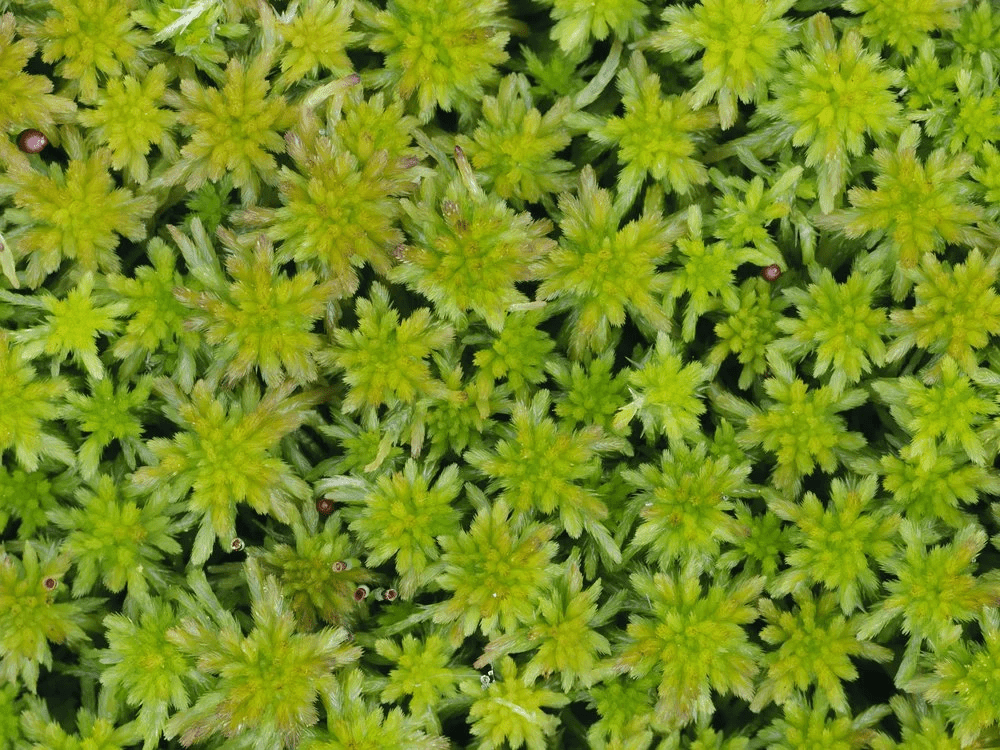 Now, how do wetland ecosystems come to be in the first place? Most can be explained by groundwater! Groundwater is also exactly as it sounds — water that exists in the ground. Groundwater can be explained in more detail by the water table, which is a term used to describe the boundary between soil that is completely wet (below the water table), and soil that can hold more water (above the water table). When the ground's surface is below the water table boundary, or when the surface-level ground is consistently saturated with water (which can also occur with persistent rain), a wetland ecosystem occurs. It is important to distinguish ecosystems like wetlands versus woodlands from one another, particularly in conservation, because of their varying functions, populations, and dynamics. Within wetlands, there is a further multitude of habitat types.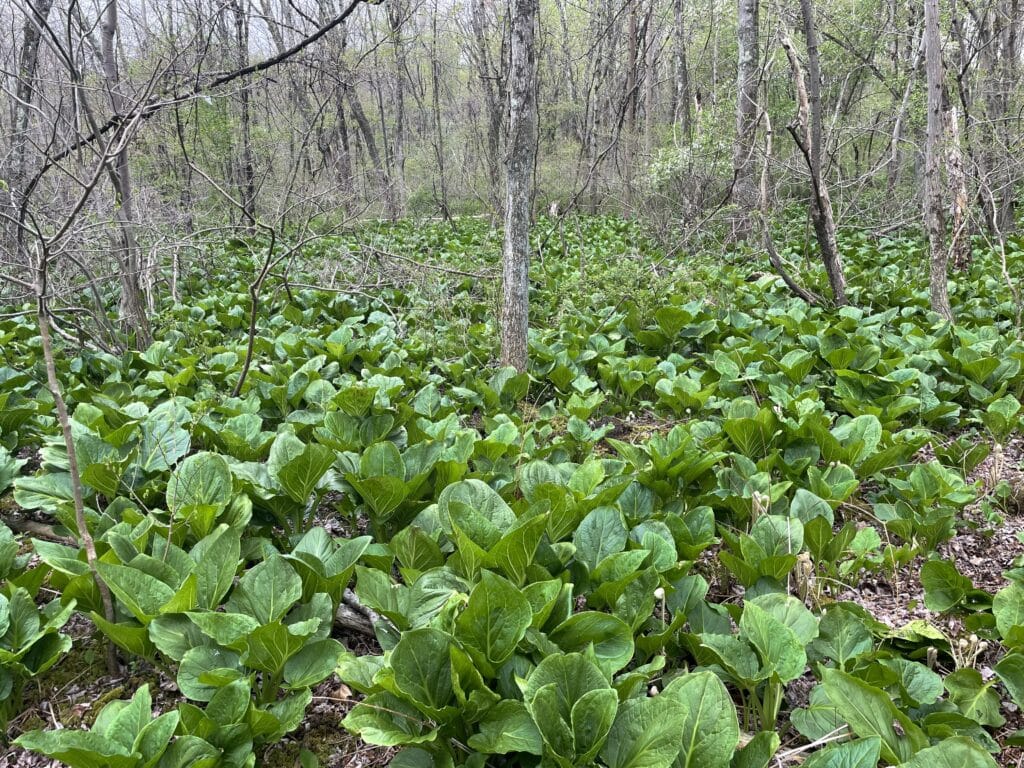 A common subset of a wetland is a bog. You have likely heard of bogs before, particularly in relation to where cranberries come from. Bogs are characterized by the makeup of their soil. These wetlands have had at least hundreds of years to develop by means of decaying plant matter. Bogs form from plant matter decaying into what we call peat, which is known for its significant amounts of stored carbon, otherwise known as a carbon sink. Carbon sinks are hugely important ecosystems in terms of the global climate. Human-caused climate change is primarily attributed to the amount of carbon dioxide in the atmosphere. The deterioration of carbon sinks is a contributor to this problem; a common example of this is deforestation.
Many wetlands in our region likely contained bogs, which is a discovery made through finding layers of peat. In our conservation efforts, it is incredibly beneficial to understand the ecosystems we are working in as well as we can. For example, bog turtles are the smallest turtle in North America and are critically endangered due to poaching and habitat loss. Being able to identify their habitat is critical to their protection as an individual will know to look out for them.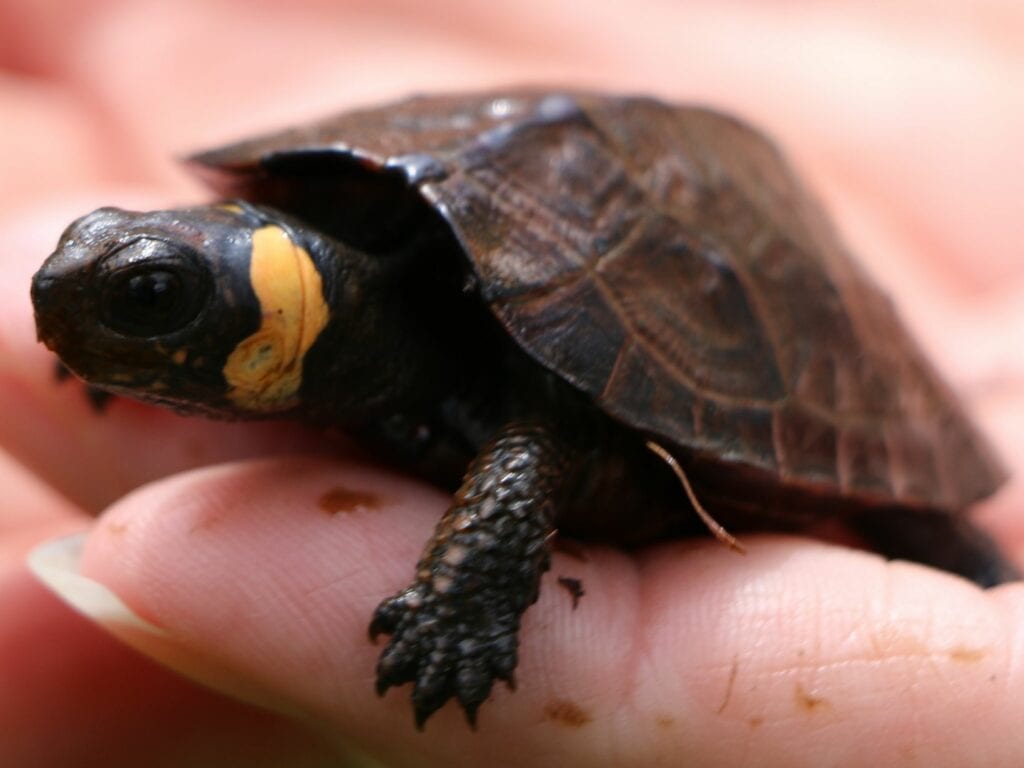 The Watershed Protection Program had the opportunity to shadow George Gress, a bog turtle pro from the Nature Conservancy, on a bog turtle habitat assessment. We discovered that while many wetlands do not contain the habitat that bog turtles look for, that does not necessarily mean they are not there. In ecology, it is quite difficult, and sometimes impossible, to prove the complete absence of a species, especially when it comes to our smaller friends. In addition to bog turtles and sphagnum moss, bog habitats have several other characterizing species. Another common type of bog plant is sedges. Sedges are grass-like plants that grow in clumps and help provide ideal habitat to bog turtles by allowing for muddy, particularly wetter depressions in the ground.
— By Watershed Protection Program Co-Op Catherine Quinn
Sources:
https://education.nationalgeographic.org/resource/bog
https://www.epa.gov/wetlands/what-wetland
https://www.nature.org/en-us/get-involved/how-to-help/animals-we-protect/bog-turtle/
https://en.wikipedia.org/wiki/Peat
https://en.wikipedia.org/wiki/Sphagnum