The Watershed Protection Program is thrilled to introduce the newest members of our team: Evan Hunt, Jules Smith and Zack Smith. Evan is a Conservation Associate working through October 2020 and Jules and Zack are Co-op students from Drexel University through September 2020. "All three individuals are talented and passionate about conservation and water, and are excellent additions to the Trust family," shared Lauren McGrath, Director of Watershed Protection.
Read on as these new watershed staff members introduce themselves.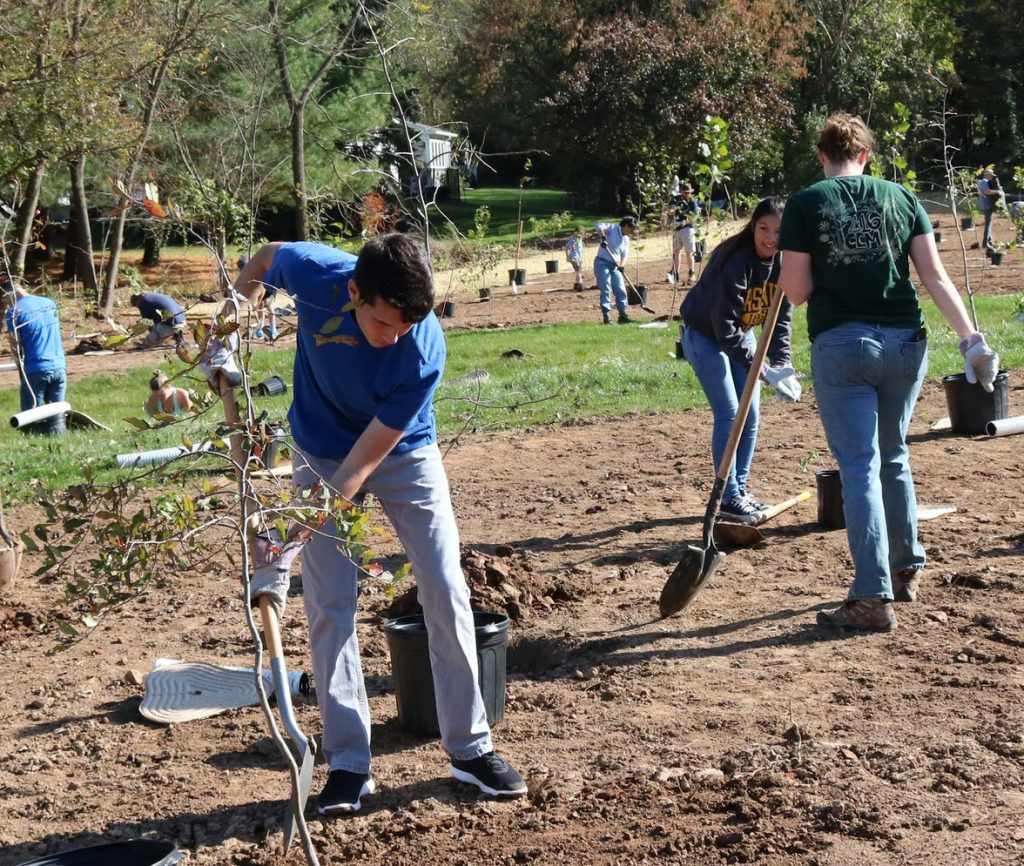 Evan Hunt
In 2018 I received a Bachelor's degree from Ursinus College where I majored in Environmental Studies and conducted research on peoples' connection to urban forests. Through this work I began to greatly value the social and humanistic aspect of land management. Soon after graduating, I started working for an ecological restoration company on large large-scale projects throughout Pennsylvania and New York. Later I served as the nursery assistant at a native plant nursery where I became well versed in the growth habits of trees and herbaceous plants native to the Mid-Atlantic region. I also advised clients on projects ranging from riparian buffer restorations to home garden installations.
I first got involved at the Trust as a volunteer, assisting the watershed program with various land stewardship projects. Now as the conservation associate I have taken on a larger role in implementing riparian restoration projects and monitoring water quality throughout the watershed.
In my current position I hopes to draw from these experiences to further enhance not only the ecological value, but also the social appeal of the waterways and preserves throughout Willistown. Outside of the Trust, I am an active volunteer with my local Tree Tenders group and spends my free time in the garden.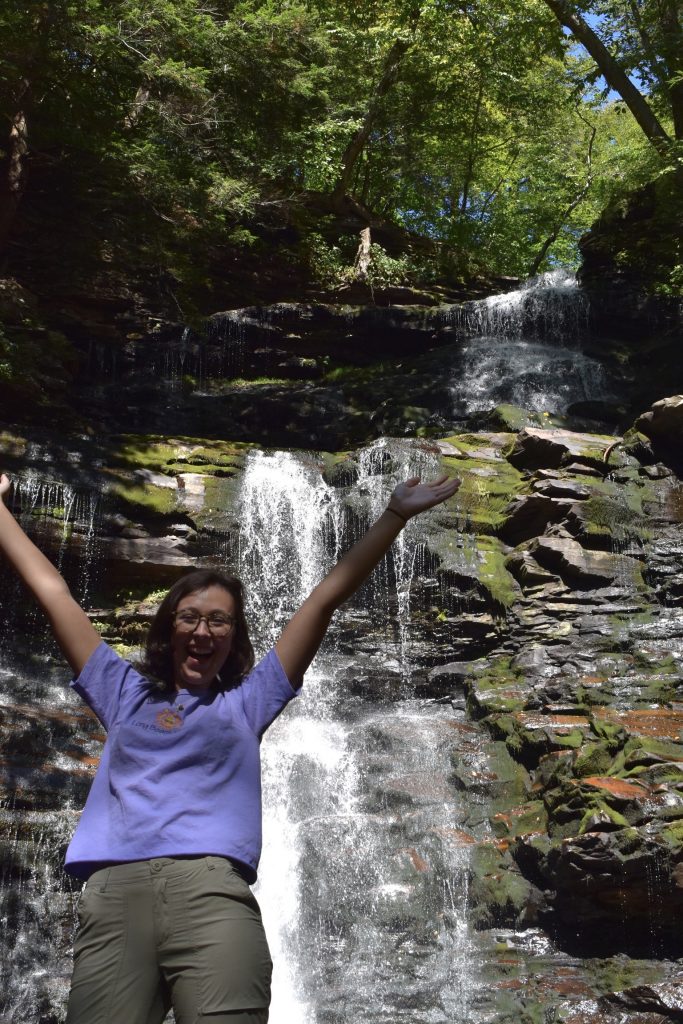 Jules Smith
My name is Jules Smith and I am a rising senior at Drexel University. At Drexel I study environmental science and biology. My personal interests include conservation biology and aquatic systems which made Willistown Conservation Trust my ideal co-op.
On campus I am in charge of a conservation genetics project under the guidance of Dr. Dane Ward. The project is studying potential inbreeding dynamics in the Northern Pine Snake (Pituophis melanoleucus) through microsatellite DNA analysis.
My previous two co-ops were both in the world of water. The first being at the Philadelphia Water Department (PWD) and the second at Aqua America. At PWD I worked as an aquatic biology laboratory analyst. I was involved in the testing of drinking and wastewater for a variety of coliforms and other bacteria. At Aqua I was able to expand my knowledge and skill set beyond the lab space. I was a part of the "Treatment Team" and was heavily involved in research regarding the removal of PFAS from drinking water. I was additionally tasked with organizing and analyzing chemical data for dozens of sites across Southeast Pennsylvania. These two experiences gave me a strong background in state regulations and water chemistry.
I am very excited to get started working with the Trust as I think this is the perfect opportunity to take my prior experiences with water and pair them with my passion for conservation.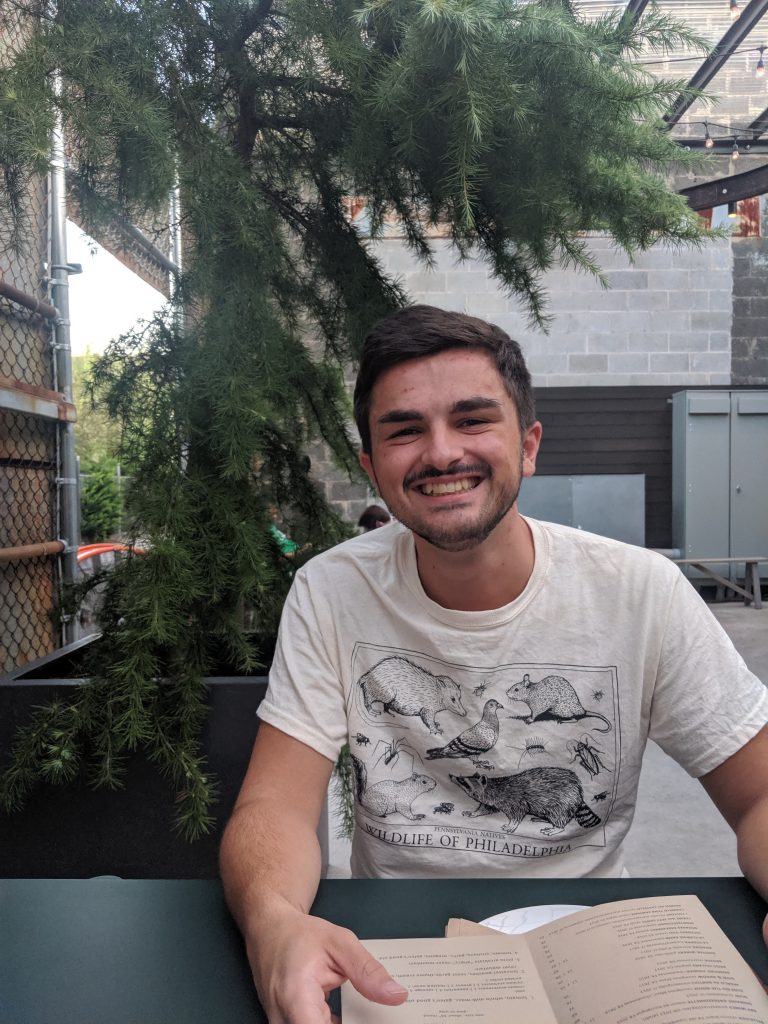 Zack Smith
Originally from Clarks Summit Pennsylvania, I am a pre-junior environmental science major at Drexel University. At school, I am involved in Dr. Dane Ward's research lab where our goal is to assess potential differences in biofouling communities across Barnegat Bay, as well as across different temperature regimes in the lab. Aside from research, I am also a board member of our Sierra Club and Coffee Club, which are both aligned with two of my biggest hobbies – sustainable living and coffee.
I've worked in a few different areas of environmental science in the past. Before starting college, I was an intern at Lacawac Sanctuary and Field Station in Northeast Pennsylvania. During my time there I worked alongside limnologists where we collected and processed lake water samples from across the region. I even spent a few weeks building a brand-new hiking trail that brought visitors to parts of the property they couldn't access before. Once at Drexel, I was a member of the STAR program (Students Tackling Advanced Research) in Cienfuegos Cuba, where I was part of a collaborative team that studied the ecology, morphology, and biology of Melipona beecheii honeybees at 3 different bee farms in the province. Most recently, I was a co-op at the Philadelphia Water Department's Compliance Assurance team where I spent most of my time constructing reports the Green Cities, Clean Waters program's progress.
I picked Willistown Conservation Trust's Watershed Protection Program for my second co-op because of the fantastic opportunity to study the headwater streams in the Trust's focal area and the self-guided research aspect that allows the co-ops to dive deeper into an area of interest. Growing up, I spent a lot of time on my local nature conservancy's land both biking and hiking. Seeing that the Trust has the same goals of land and water preservation, I was immediately drawn in. From the welcoming environment to the ample opportunity to get in the field, I knew Willistown Conservation Trust was somewhere I wanted to be.