Join Blake Goll, Education Programs Manager, for a virtual session (video below) that introduced birds through the lens of why we love them. From their beauty and song that inspires and uplifts us to their incredible migratory feats and daily dramas that leave us awestruck, birds are the perfect gateway to conservation. They have the power to awaken us to the natural world; what we do for them, we do for the planet and ourselves.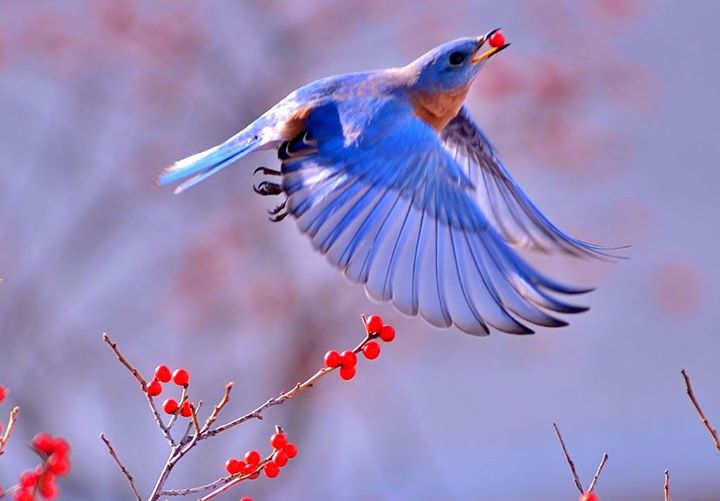 Blake began the talk discussing why we love birds. First, they come in a dazzling array of diversity found on every continent (10,000 species)! No other life form is this widespread besides microscopic organisms. Birds give us hope with their ultimate freedom of movement and life lived in the present. They represent resiliency having been around for 150 million years longer than we have. Birds are beautifully adapted living dinosaurs!
Birds help us engage with nature. In fact, bird-watching has soared since the pandemic. "It's quite meditative to watch another life form go about its day," said Ms. Adanero, 23. "It's like another way of practicing mindfulness." (https://www.nytimes.com/2020/05/29/science/bird-watching-coronavirus.html). Jonathen Franzen opined, "They are our last, best connection to a natural world that is otherwise receding."
Blake went on to say that birds are intelligent and emotional. For example, you might assume Mourning Doves are dull and dumb, but according to wildlife rehabilitator Julie Zickefoose, they are incredibly intelligent and communal. In her book, "Baby Birds", Julie describes a tender moment in her garden when one of her doves that she raised and released came back to sit right by her in the dirt while she went about her garden chores. The young bird even occupied itself in her company by building itself a "play nest" on the ground.
Other examples of bird intelligence and emotion include crows giving gifts to humans who feed them regularly, or crows entertaining themselves by "sledding" down a roof on a plastic lid! Another example Blake gave was the Barn Owl, known to be monogamous and devoted to their mates. The book "Wesley the Owl" goes into great detail of the intimate relationship an owl developed with his human caretaker over the years.
Another reason people love birds is that they are clever and resourceful. Take the House Wren for example. This little brown bird has deliberate reasons for all its fussing about our yards during the breeding season. Even the little white spider egg sacs that they love to weave into their stick nests has a purpose: these sacs contain the baby spiders of a predatory jumping spider! The spiderlings feast on mites in the nest that could otherwise kill the wren chicks if left unchecked.
Watch the rest of the recording to learn more about why we love birds, why birds are important, what is happening to birds today, and how we can all help birds thrive. This talk was a private event for Radnor Hunt Club on February 10th, 2021. The attendees' questions follow the presentation.
(Note: The recording begins with music and PowerPoint slides until Blake's audio comes in around 1 minute 13 seconds.)