Hello,
The recent bittersweet news is that our good friend and colleague, Bill Hartman, has left Willistown Conservation Trust to become the Section Chief for Trails and Open Space at the Montgomery County Planning Commission.

While this is indeed sad news for all of us who have worked side by side with Bill over the last thirteen years, it is a wonderful move and great opportunity for Bill at this moment in his career. He shared with me his excitement as he looks forward to overseeing Montgomery County's ambitious trail planning and open space programs – an area where he can put his landscape architecture degree to full use as well as his extensive land and easement stewardship experiences with the Trust. He will be making a difference in the lives of many people.

Bill will be deeply missed by everyone with whom he came in contact during his years with the Trust – from fellow staff and professional colleagues to Trustees and the many landowners and community members he touched. Bill has been a pillar of our organization from the beginning, and has made the Trust and all of us better through his high degree of professionalism, integrity, good judgement, commitment to fairness and friendship. Please join me in thanking Bill for his service and wishing him luck in the future!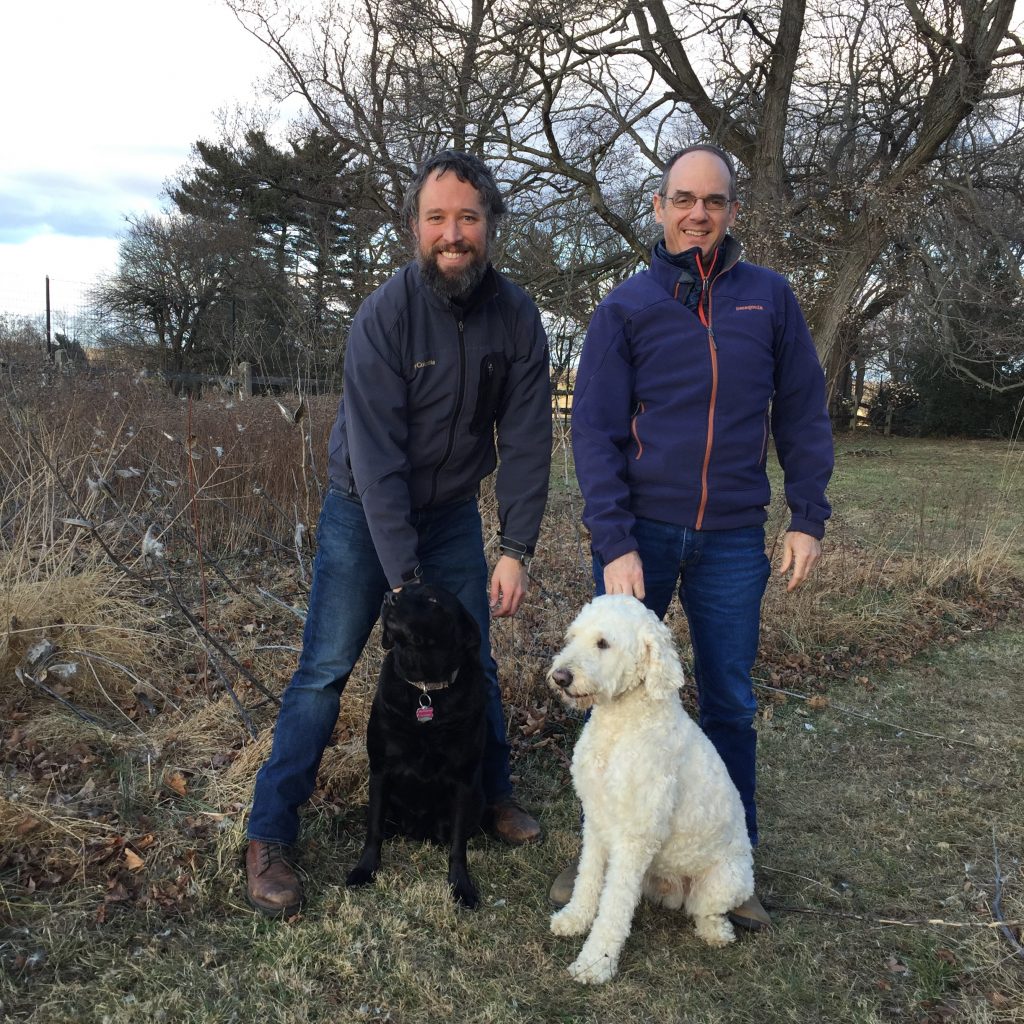 The good news is that last year we hired Andrew Kirkpatrick to serve as Associate Director of Stewardship under Bill's direction. In his short time with the Trust, Andrew has demonstrated high levels of skill and knowledge and his passion for land conservation is truly infectious! After presenting me with his long-term vision for the future of stewardship at the Trust, the choice was clear and Andrew has now become our new Director of Stewardship.

Mike Cranney has recently joined the Trust's stewardship team as Preserve Manager and will be reporting to Andrew. Mike's time will be divided among 3 main areas of responsibility:
Preserve management
Managing and working with volunteers
Easement monitoring
If you have not yet had the pleasure of meeting Andrew and Mike, I hope you soon will. They both share a passion for the land and connecting people with nature. I know they will be great assets to our community of conservationists in Willistown and beyond.

Andrew came to us from the Schuylkill Center for Environmental Education where he was Land Stewardship Manager. As part of his duties, Andrew managed a 340-acre preserve, led trail projects, coordinated volunteer activities, and managed a retail native plant nursery.

Mike earned his MS in Environmental Science at the University of Pennsylvania, where he gravitated toward work in the field. He interned at Morris Arboretum and worked there for a short time as a gardener. He loves to roll up his sleeves, lead volunteers and get his hands dirty, so this is a perfect role for him.

Please join me in wishing Andrew and Mike well in their new roles!