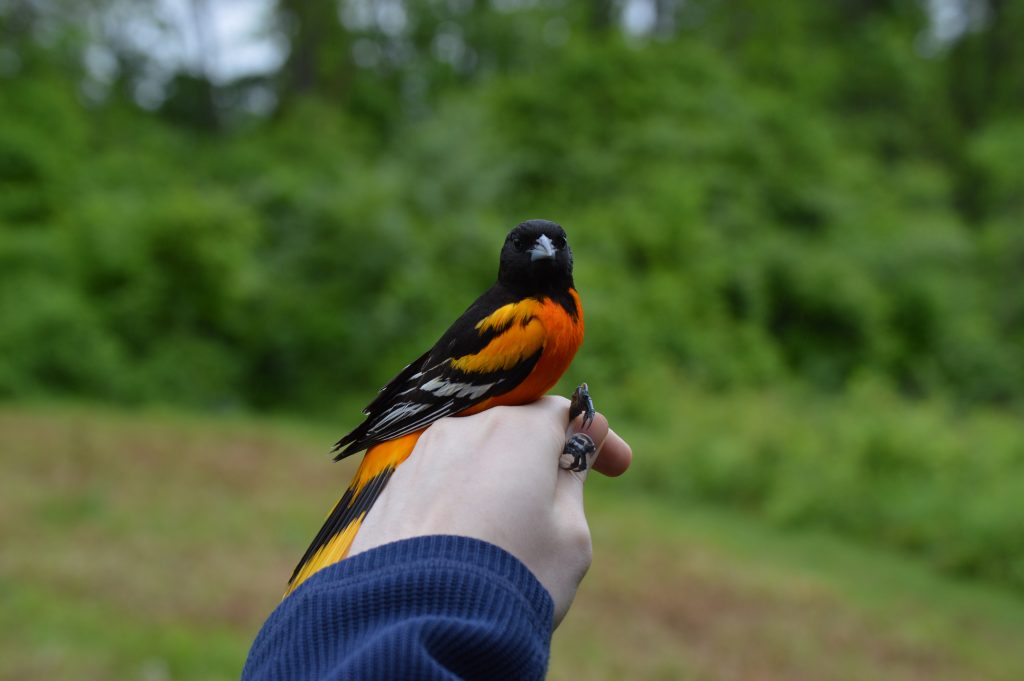 Summer is short for our migratory birds like this dazzling Baltimore Oriole. They grace us with their stunning tropical colors and songs for just a few months before their restless souls are again pulled southbound. The truth is, many of these neotropical migrants would likely call the lower latitudes their real home. The North's appeal lies only in our temperate protein pulse, set in motion each spring by the freeze/thaw cycles found nowhere else. Rich nutrients from glacial soils migrate to the surface of rivers as it warms, thus supercharging an insect driven food web.
This spring's banding season was our best spring yet with a total of 608 birds of 51 species. That total number includes 483 brand new birds plus 125 recaptures. All but one of the recaptures were our own birds either banded within the same spring season or in previous years at Rushton. The one outlier, or foreign recovery, was an American Goldfinch that was originally banded last fall as a hatch year bird in Maryland!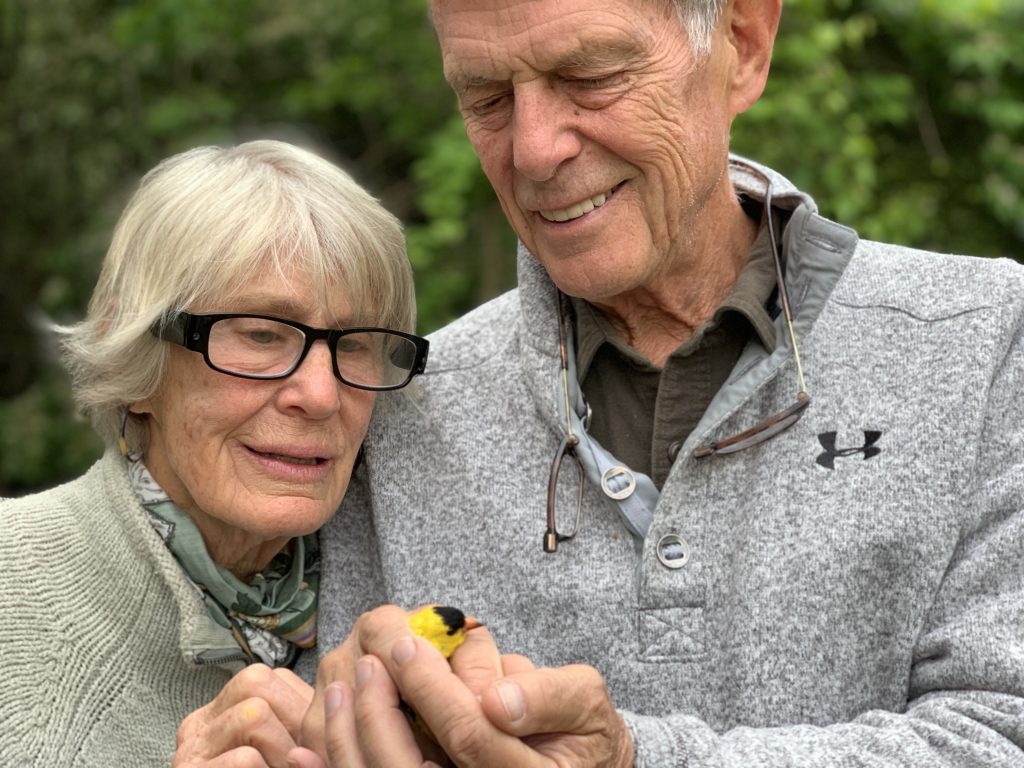 April and May set some other records for us as well. We were seeing stripes as Black-and-white Warblers dripped from the trees; sure enough, the data showed that we more than doubled out highest Black-and-white capture (14 in 2017) with a total of 33! Oriole numbers were up as well with 7 Baltimore and 3 Orchard. This could very well be a testament to the rich edge habitat, which is preserved around our Rushton Farm that promotes conservation.
Visitors of all ages, from grade schools to universities, flocked to our banding station this spring to learn about these incredible creatures and how our banding efforts help us understand more about them. Check out our previous blog post to learn more about why we band birds at Rushton. Also please enjoy the galleries below of the highlights from our spring banding season. (Click on the individual photos for slideshow style with captions)
April 2019 Rushton Banding Highlights
May 2019 Rushton Banding Highlights
You can visit our banding station at Rushton Woods Preserve now that we are officially opened to the public for fall migration every Tuesday and Thursday morning (weather permitting) from sunrise until about 11 am. Fall migration extends from September 3rd to the first week of November. Stay tuned here for updates and photos throughout the exciting fall season, which is already off to a roaring start with 104 birds caught this past Tuesday.
There's a lot going on in the woods,
Blake