Women's history month is an excellent time to draw attention to the significant, yet historically underappreciated, role that women play in agriculture. Globally, nationally, and in our region, women are producing bountiful harvests and accomplishing important changes in the food system. According to the United Nations Food and Agriculture Organization, women produce more than 50% of the food that is grown in the world. In some parts of the world, that figure is as high as 80%. This is despite the inequitable access to education, agricultural technology, and financing available to women.
In the United States, women farmers represent a growing number of producers. According to the 2017 United States Department of Agriculture Census, women farmers comprise 36% of farmers nationally. This represents an increase of 6% in just one decade. Unfortunately, it is difficult to accurately compare the numbers prior to 2007, because historically, only one operator per farm was counted, and typically, only men were counted. It is momentous that women are increasingly identifying themselves as farmers, rather than the wives or daughters of farmers, and are now being counted and recognized! Along with this significant rise in the number of women who are co-operators on farms, the number of women who are the principal operator — that is the person in charge of day-to-day operations — has risen steeply from just 5% in 1978 to 18% in 2017.
Our own region follows this national trend. According to the 2017 agricultural census, women made up 35% of the total farmers in Pennsylvania, an increase of 7% in one decade. And here in Chester County, 40% of farmers are women.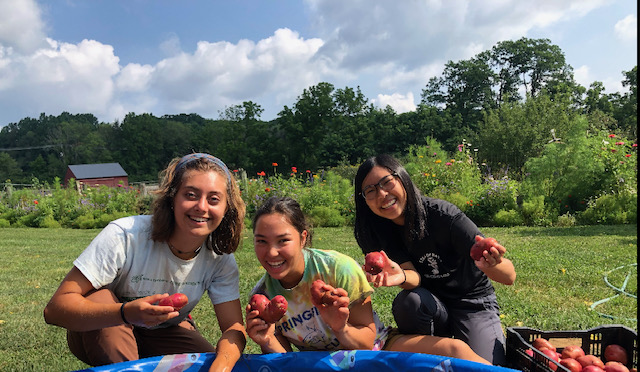 In addition to increasing numbers, women are having a strong positive impact on farming practices. In 2016, five women farmer advocates from the Northeast wrote a book titled "The Rise of Women Farmers and Sustainable Agriculture." The authors detail poignant observations about the relationship between the rise in the number of women farmers and the strengthening of the sustainable agriculture movement. The ways women have innovated and persevered, despite facing inequitable obstacles, have led to the development of numerous land access and financing strategies that have created opportunities for more women and farmers who have historically been locked out of the increasingly industrialized food system. Some of these strategies will sound familiar. Women are more likely to farm smaller parcels and will pursue opportunities to farm on public land, land held by land conservation organizations, or land protected by agriculture easements. Women have also been at the forefront of the rise in Community Supported Agriculture (CSA) and have expanded the functionality and flexibility of these
direct-to-consumer operations in countless ways.
Within the environmental movement, it is well established that women tend to have strong environmental awareness and are more likely than men to believe that climate change is happening, and also have concerns about its effects. A similar pattern is seen in agriculture. Women farmers are more likely to farm sustainably in ways that improves conditions for future use. By employing regenerative farming practices, they are improving the environment and soil health today, and ensuring the soil fertility of tomorrow. Typically, women-run farms are predominantly smaller scale, more diverse, and are more likely to employ a wide range of climate-smart, agro-ecological practices.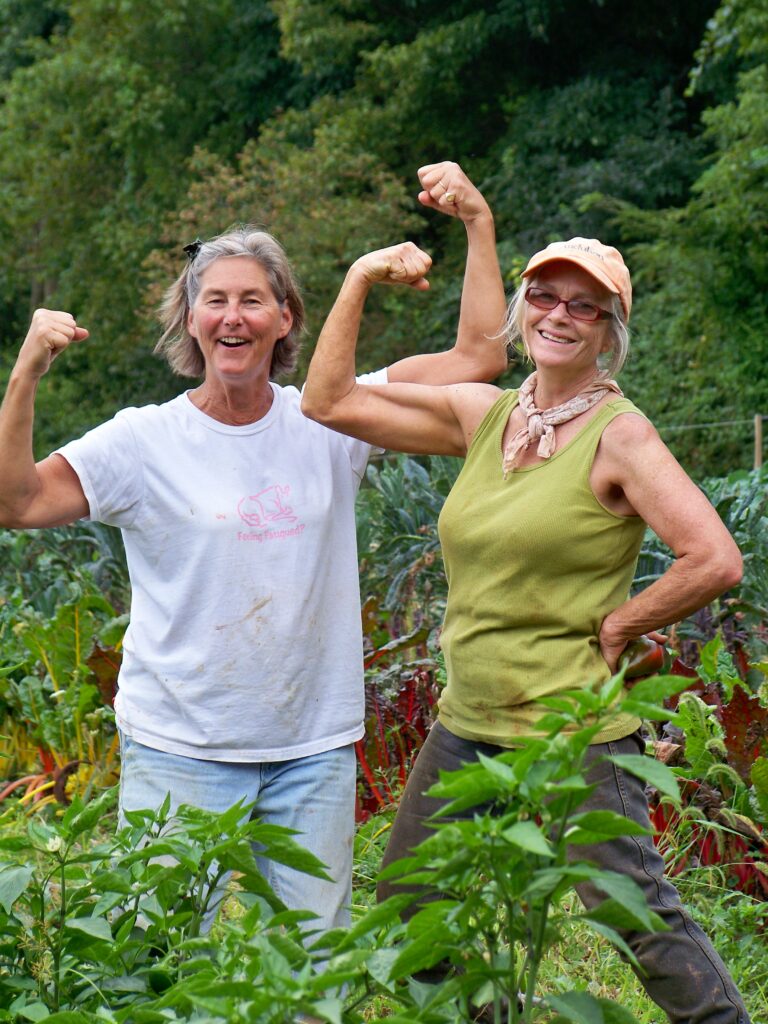 It appears women will continue to have a strong influence in shaping our food system. A survey of young farmers conducted by the National Young Farmers Coalition in 2017 found that 60% of the respondents were women. Right here at Rushton Farm, there has always been a woman in a management position. I have had the pleasure of learning from and working with a remarkable group of women throughout my six years at the farm. I was so energized by the young women who interned with us last season. Not only are they passionate about agriculture and agroecology, but they have each found fascinating environmental and agriculture college programs. And they continue to keep their hands in the soil on student farms (farms run by colleges or universities that teach and engage students, and in some cases, produce food for the college). Rushton Farm has a unique opportunity to continue to teach and empower a rising generation of women who could become the next leaders in the sustainable agriculture movement. I am grateful to be a part of this at Rushton.
Want to learn more? Be sure to join us for our Women in Agriculture virtual event on March 23!