THE NEED HAS NEVER BEEN GREATER
For over forty years, land conservation has been a primary focus of our mission resulting in more than 7,500 protected acres in the Willistown countryside. At Rushton Woods Preserve, we unite the Trust's five core programs in Land Protection, Habitat Restoration, Sustainable Agriculture, Bird Conservation and Watershed.

RUSHTON WOODS PRESERVE BRINGS IT ALL TOGETHER
At Rushton Woods Preserve, we have protected an extraordinary slice of nature, constructed an inspiring building, created compelling and effective programming, and assembled a talented staff. We need your support now to strengthen the Rushton Woods Preserve infrastructure and programs.
A $2,000,000 campaign to strengthen the Rushton Woods Preserve, to inspire in all who visit a deep commitment to save the land and preserve the natural world for our children and future generations.
Funds from the Campaign for Rushton Woods Preserve
will go towards: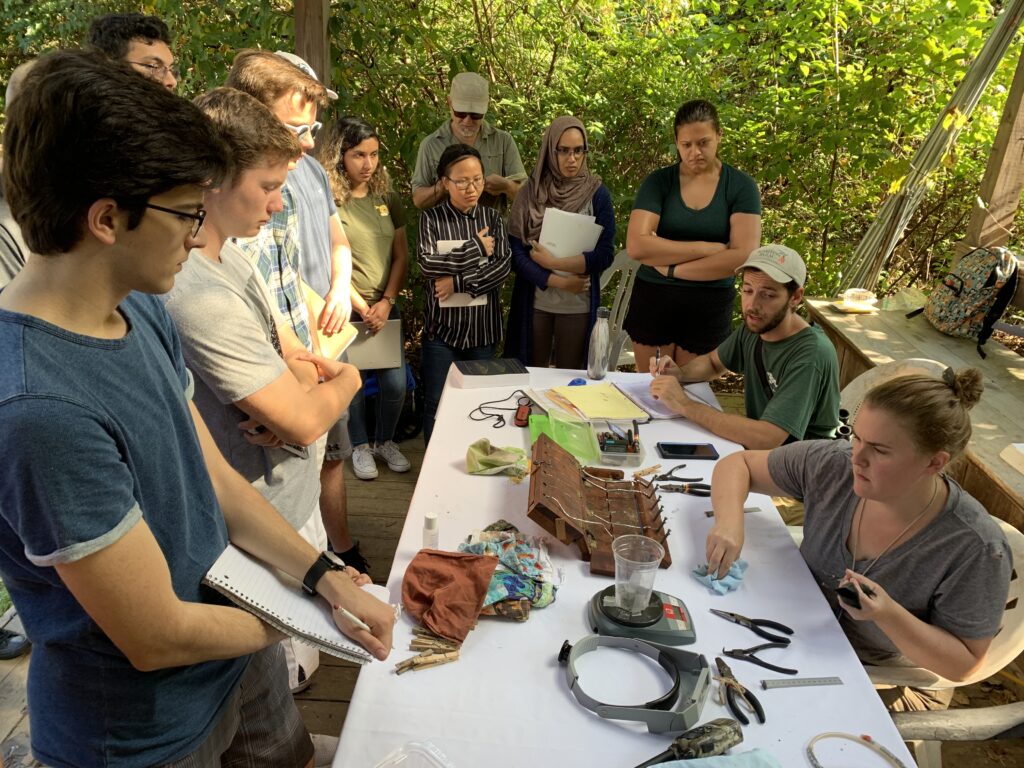 ESTABLISH RUSHTON WOODS FUND FOR OUTREACH AND PROGRAMMING | $1,000,000
Our programs educate and inspire people to take action and make a difference. They require educated and talented staff, equipment with maintenance needs, and state-of-the-art curricula. This excellent programming has noticeable impacts on our participants. Both children and adults benefit from our workshops, presentations, guest speakers, research and events. Funding for this will be used to enhance:
• Land Protection & Stewardship
• Habitat Restoration
• Community Farm
• Bird Conservation
• Watershed Protection
• Research, Education,
Outreach & Events
• Equipment & Supplies
• Community engagement opportunities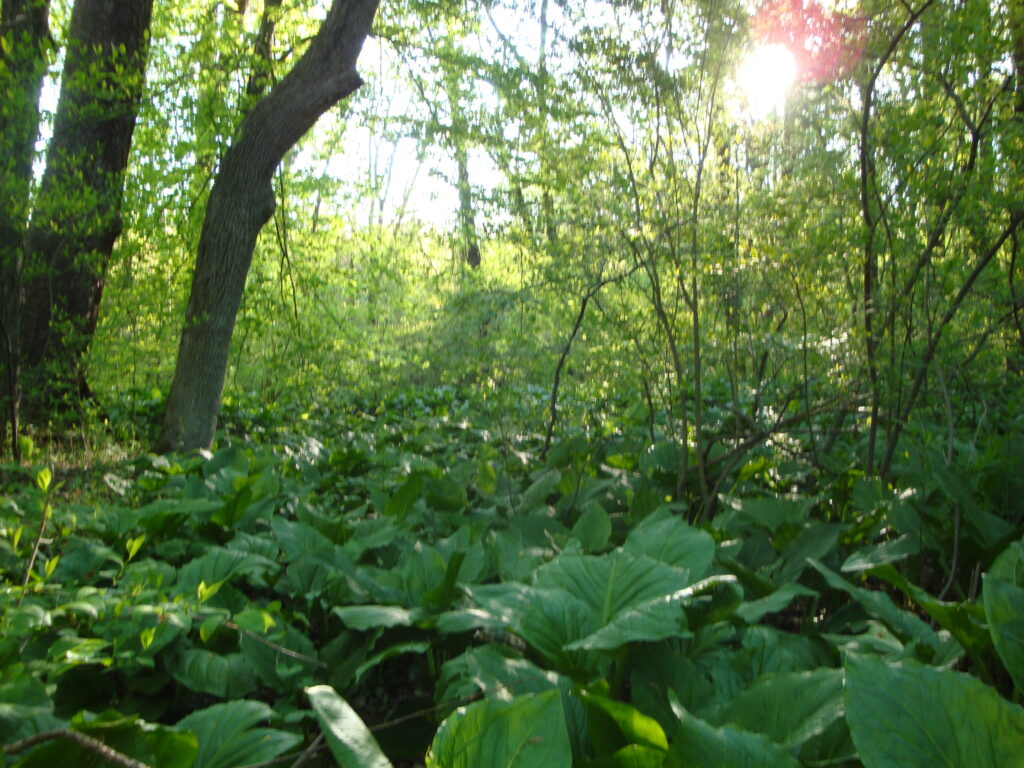 DESIGN AND IMPLEMENT STEWARDSHIP AND HABITAT RESTORATION PLAN | $425,000
Rushton Woods, like our other preserves, must be actively managed and maintained –both now and forever. It is home to healthy native habitats of early successional growth, northern hardwoods, meadows and grasslands and important riparian zones. Showcasing the Trust's preserves as examples of healthy habitat while modeling land stewardship best practices is central to our mission. Funds for this will be used to:
• Develop a comprehensive Preserve Management Plan
• Restore & maintain 2.5 mile pedestrian and equestrian trail network (considering future connectivity to trails beyond preserve boundaries)
• Restore all represented habitats for maximum benefit to wildlife and people
• Improve habitat quality to support maximum diversity of species
• Increase opportunities for outdoor learning and field experience
• Capacity for carbon storage and sequestration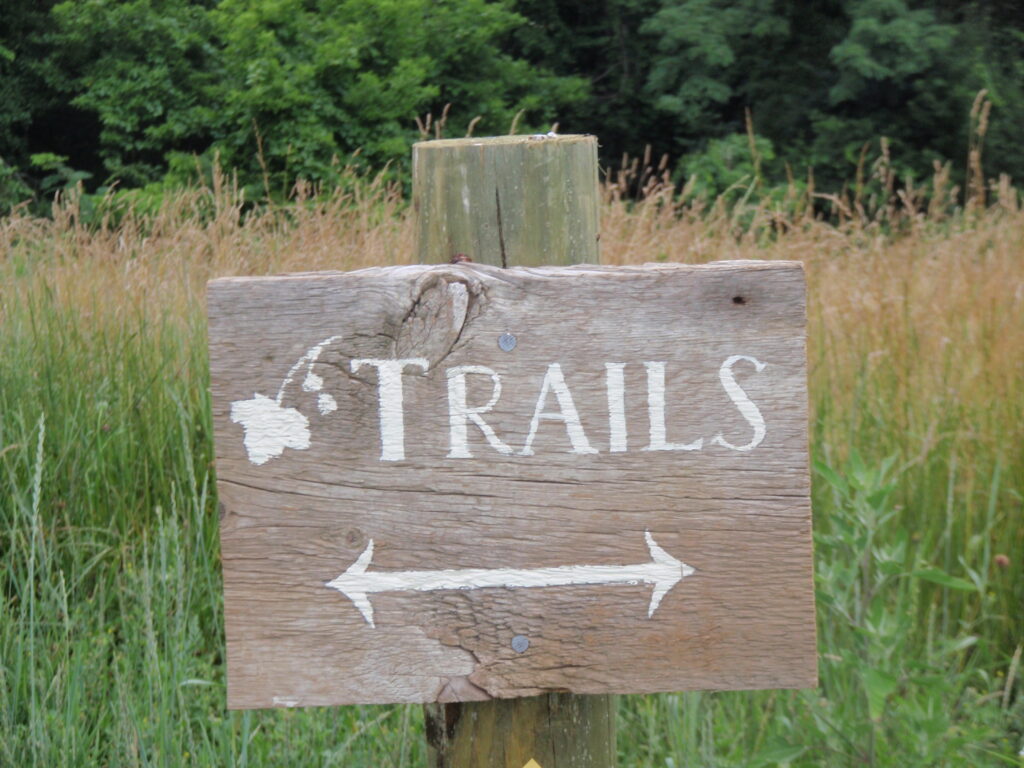 DEVELOP AND IMPLEMENT PRESERVE ACCESS AND CIRCULATION PLAN | $175,000
The addition of the Rushton Conservation Center has exponentially increased the Trust's outreach. The new building brings thoughtful leaders from near and far to discuss pertinent topics such as habitat, wildlife, land protection, stewardship and climate change, It also serves as a place for children and adults to learn about our work and the importance of conservation. As our programs grow and our outreach expands, the Preserve Access and Circulation Plan will address:
• Expanded parking at the Rushton Conservation Center
• Improved parking at Rushton Farm
• Access to farm outbuildings including tractor barn
• Water and electric to tractor barn
• Pedestrian pathway from farm to Rushton Conservation Center
• Interpretive signage and appropriate lighting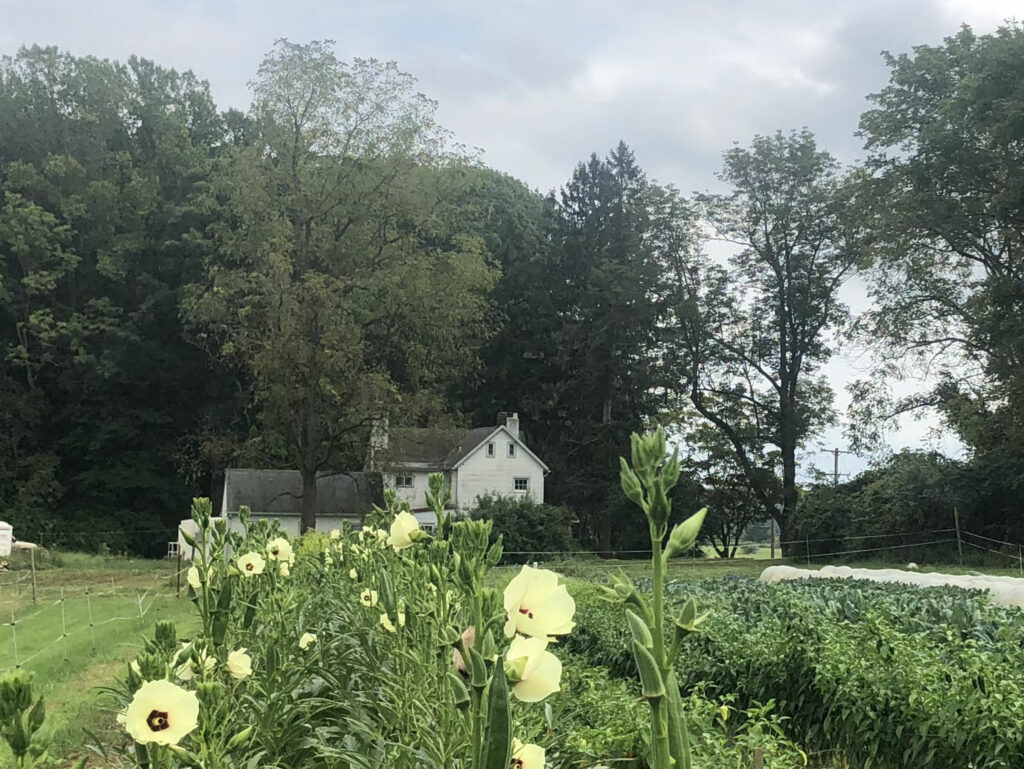 RESTORE HISTORIC WHITE FARMHOUSE FOR INTERNS AND VISITING CONSERVATIONISTS | $400,000

The White Farmhouse is a historic residence adjacent
to the newly built Rushton Conservation Center. The Farmhouse provides housing for interns and co-op students, aspiring farmers, biologists and researchers who work at Rushton Woods Preserve. Renovating the White Farmhouse will allow us to attract high-caliber staff and visiting conservationists for years to come. Funding will provide for:
• New roof and front entrance porch
• New siding and removal of old asbestos siding
• New fenestration and doors
• Interior renovation for optimal living space
• Exterior landscaping and privacy screening
For more information about the Campaign for Rushton Woods Preserve contact Tripp Way at development@wctrust.org.