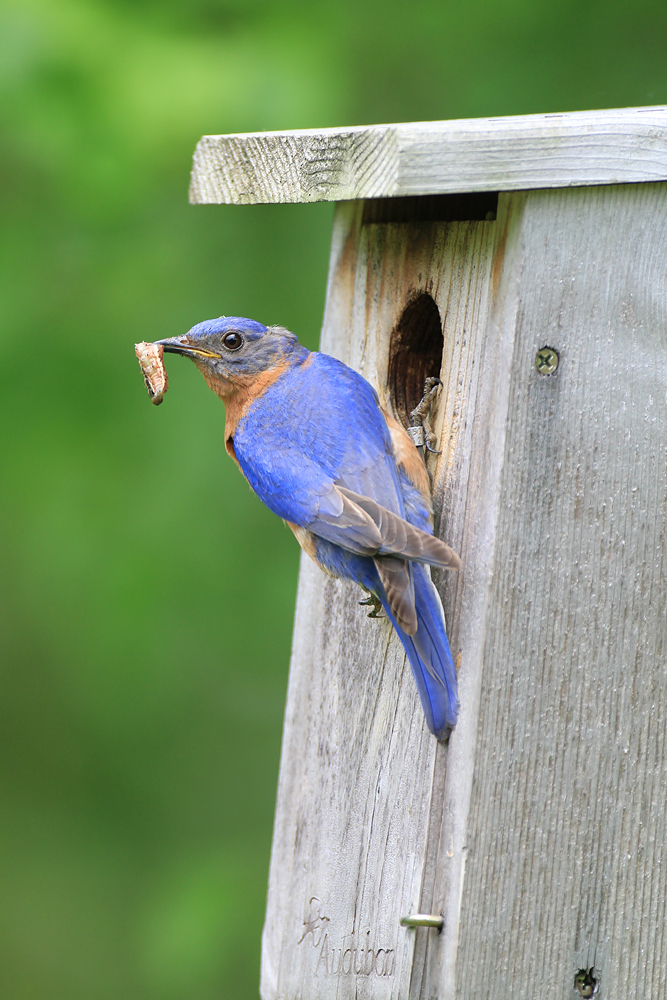 Spring is in the air and bluebirds are checking out the real estate!
The Trust is starting a nest box program to establish more bird boxes for birds in our program area, especially bluebirds.Monitoring the breeding success of the birds that take up residence in the boxes is just as important as establishing the nestboxes.
Ken Leister, a State Coordinator for The Bluebird Society of Pennsylvania, will be speaking at the Trust's office on Wednesday March 14th, at  6:30pm, to share his 12+ years of experience and expertise in attracting and monitoring bluebirds.
We also need anyone, adults and children, with an interest in doing  backyard science and a passion for birds to help us monitor our bluebird boxes weekly during this spring and summer breeding season.  It's a great opportunity to see an amazing part of nature you wouldn't normally see!  
Contact me if interested in helping out (bhg@wctrust.org).
Attracting Bluebirds to Your BackYard
with Ken Leister
March 14, 2012
6:30 pm at 925 Providence Road
Newtown Square
Suggested Donation $10
-Limited Seating-
To Reserve Your Spot or For More Info