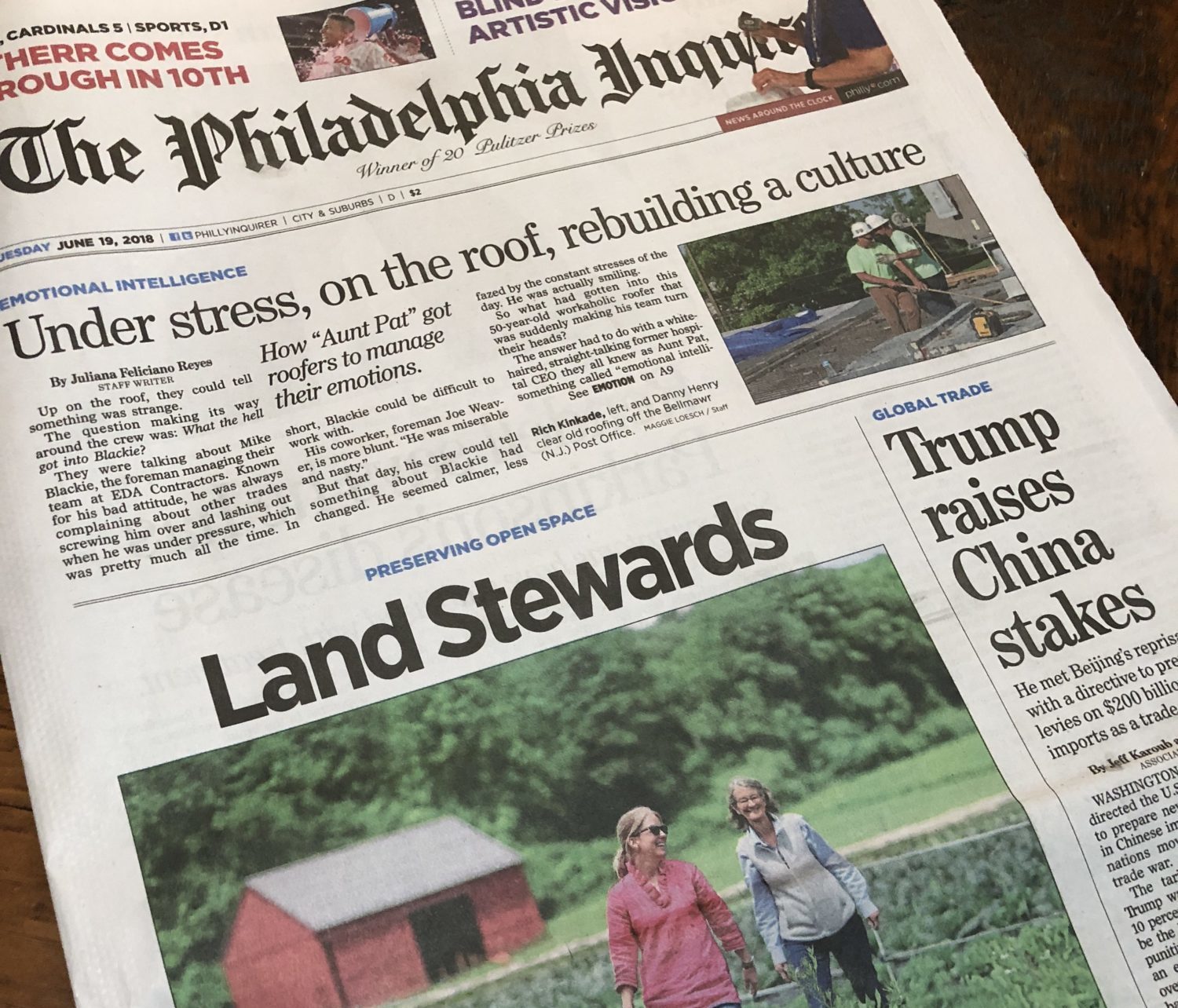 On June 19, 2018, Philadelphia Inquirer's lead article explored how land trusts have become a growing force for good in the region, together protecting thousands of acres of picturesque and environmentally sensitive lands from development. The Trust is honored to be included in this important recognition of what the land trust community has done for this region and beyond. ​
​The article highlights Willistown Conservation's Trust's strong community support for land conservation, our partnership with the Academy of Natural Sciences, our public nature preserves, our commitment to education and community outreach through the under-construction Rushton Conservation Center, and Rushton Farm's important role in providing food for our community and local food banks​. ​
The piece was published online on June 14th and was printed on the front cover of the Philadelphia Inquirer on June 19th.