By Caitlin Welsh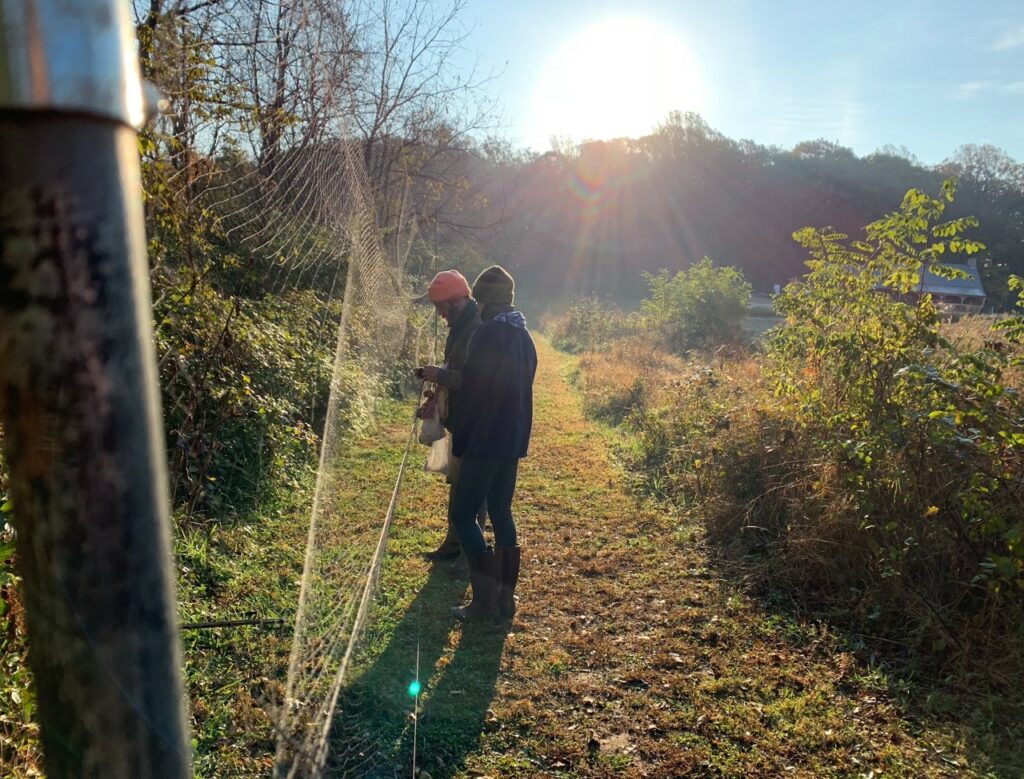 Since I was introduced to Willistown Conservation Trust in 2015, it has been a privilege to spend many of my working hours in the field supporting the bird banding program at Rushton. The time spent walking the net lanes and watching the seasons change over the last two years in particular has made it much easier to stay grounded during a time when it was often easy to find oneself feeling adrift.
As an educator who primarily engages the public in natural settings, it was especially challenging to connect with our audiences, particularly K-12 teachers and students. However, if there's one lesson to be learned from the challenges presented by the pandemic, it's the importance of meeting and engaging with others where they're at, which is an intrinsic part of good educators' practice.
I had the fortune to connect with a group of such educators who dedicated time during the pandemic to exploring ways we could help them and their students connect with the natural world. AIM Academy is a K-12 research-to-practice school in Conshohocken, PA that strives to support students who learn differently, often by using project-based learning strategies and emphasizing 21st century skills. With students returning to the classroom, Alicia DeVane, Julia Bower, and Cherica Onyango – AIM Academy's 8th grade science team – were eager to find ways to immerse students in social emotional learning through science education.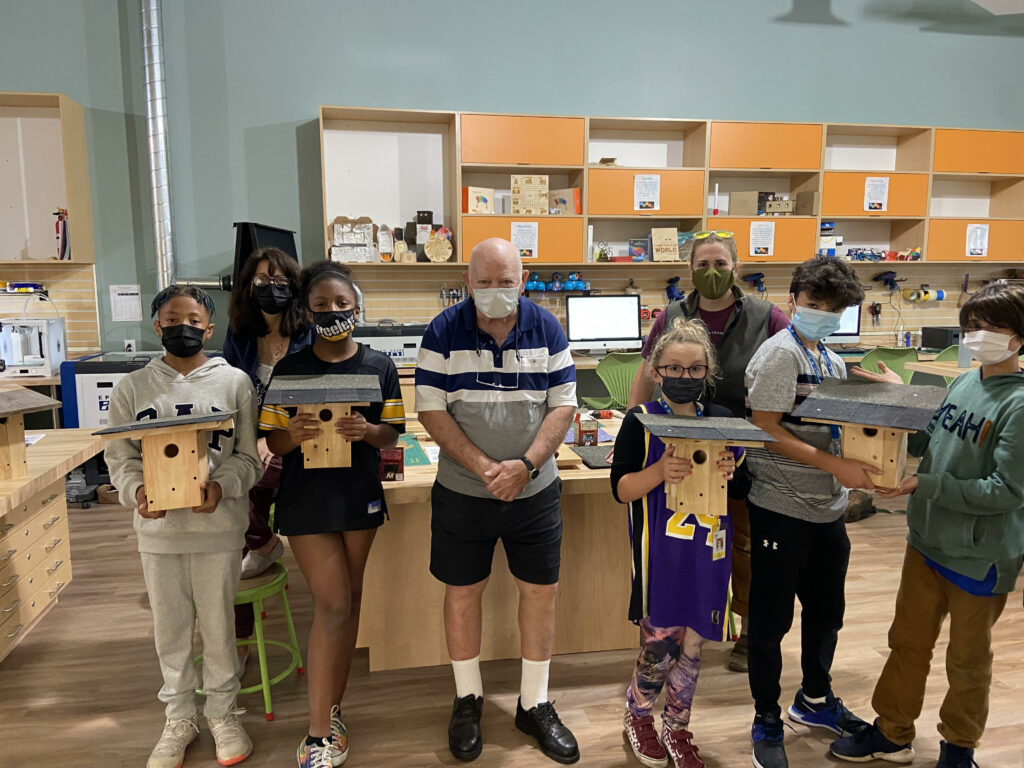 We focused on introducing students to migration ecology with an emphasis on bird-human interactions to help students foster personal connections to local wildlife. Over the course of two weeks, students completed a learning module in which they were able to engage with educators both virtually and in the classroom through presentations, birding on AIM's campus, and migration mapping activities from Birds Canada that use Motus wildlife tracking data.
The experience culminated in a project that guided students to creatively promote human behaviors that can support bird conservation, like designing and installing decals to reduce window strikes around the school building, and recording PSAs about preventing interactions between birds and domestic cats. Activities and other learning resources, as well as an overview of this and other experiences, can be explored in the Educational Opportunities section of the Northeast Motus Collaboration's web page.
Seeing the ease with which students could activate their empathy through creative pursuits, we were then connected with Kathy Brandon who leads AIM's Middle School STEAM program where students incorporate art and design principles into STEM disciplines. With the 2021 school year and field season in full swing, Blake Goll, the Trust's Education Manager, and I took a break from the banding station to work with Kathy's students and spread the message of bird conservation even farther than the AIM community.
After learning about the Trust's bird banding program and our work to address the challenges faced by migratory birds due to habitat loss, students had the opportunity to build nest boxes for Eastern bluebirds with guidance from the Trust's bluebird champion, Ken Leister.
After building the nest boxes, Kathy plans to mobilize her program and connect with community partners at St. James School, a tuition-free school for underserved student populations in North Philadelphia. Following the AIM's mission to seek equity and access for all to STEAM Education, Kathy will use AIM's Mobile STEAM Lab to share cross-curricular learning experiences like the nest box project with St. James Schools' students and community. "I really appreciate our collaboration," Kathy said. "Maybe one bird box at a time we can make a difference for our environment".