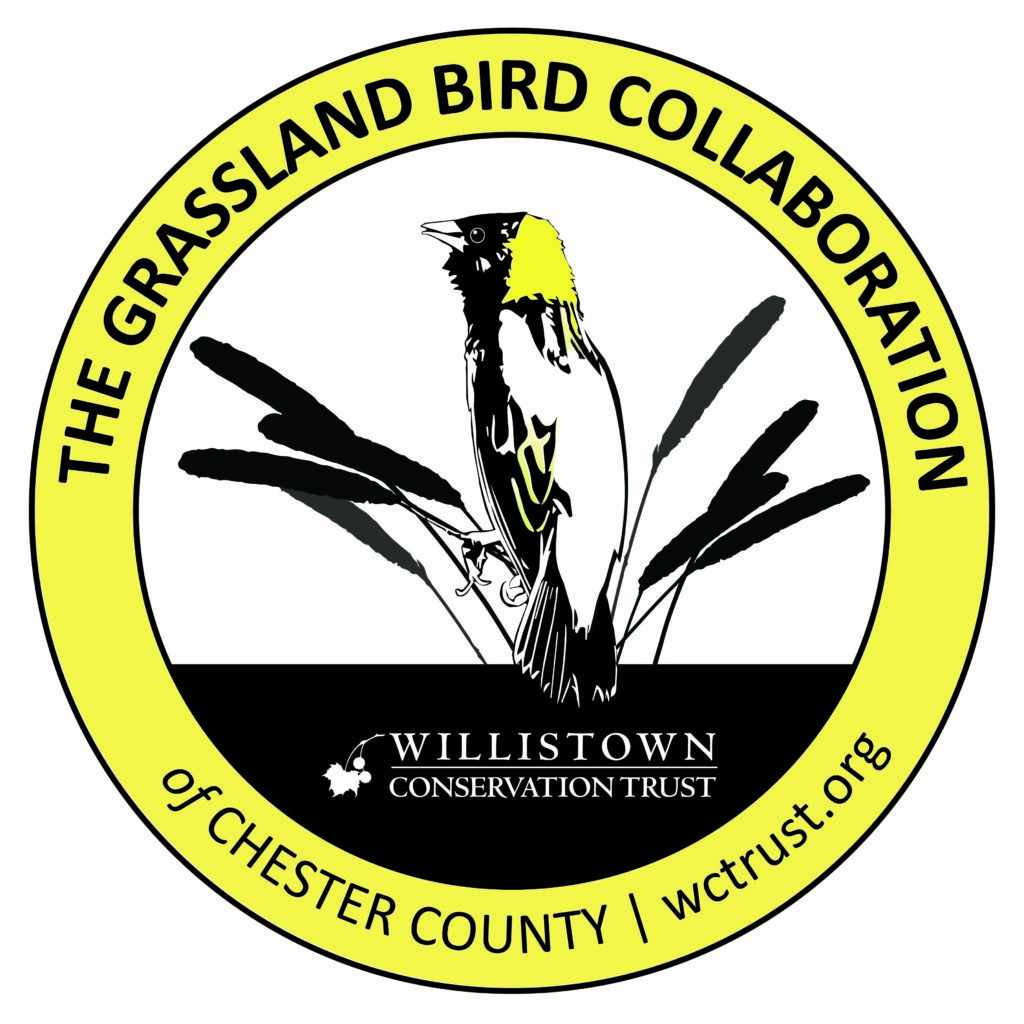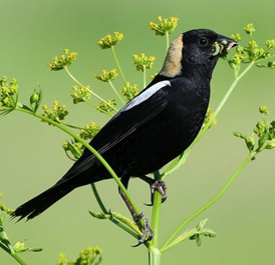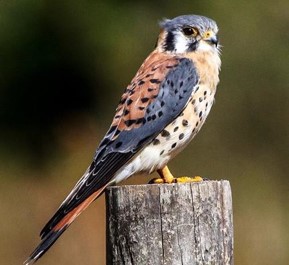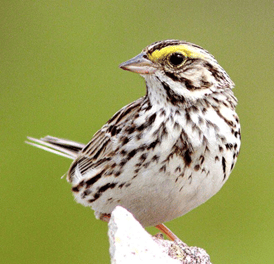 WHY IS THE GRASSLAND BIRD COLLABORATION SO IMPORTANT?

Grassland Birds are experiencing the biggest landbird declines of any species
Scientists estimate that populations of many species are just half of what they were 50 years ago. Two-thirds of grassland birds have experienced population declines, and one-quarter of these—including the beloved Bobolink—are Tipping Point Species. From 1970–2019, these species experienced population losses of 50%, and, in the next 50 years, they are on track to lose another 50%.
The good news is losses of these birds can be reversed
Locally, we can help these birds before they're endangered through voluntary cooperation powered by partnerships among landowners, farmers, and conservation organizations.
What we know about local Grassland Bird populations
We have been researching these species in the greater Doe Run area for ten years. We have learned about their habitat needs and where they are most likely to occur across the area. And, with the assistance of Motus nanotags, we have learned about their movement patterns and their use of the landscape.
We now know birds are not stationary during breeding. This movement is an indication of the connectivity of the landscape. After mowing, birds disperse differently. For example, Bobolinks "stage" in unmowed fields in preparation for migration. Meadowlarks and Grasshopper Sparrows can move back into a mowed field and nest in shorter grasses.
When there are babies and fledglings in a field, later mow dates benefit these ground nesting birds. Leaving the grass unmowed through June gives more time for fledgling development. Fledgling flights become stronger and cover more distance in the last 2 weeks of June. And late nestlings have a greater chance of survival.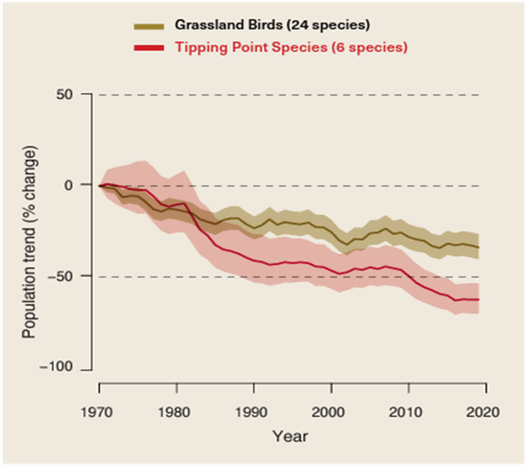 The Grassland Bird Collaboration
This program endeavors to work collaboratively with landowners, farmers, and conservation organizations to support grassland bird populations to ensure their survival.
Our goal is to delineate a "Birdscape" in the 25,000-acre preservation greenbelt in Chester County, which will serve as a focal area for conservation efforts, where partners work together to address the issues affecting declining species.
Success will come through collaboration. We will conduct outreach to understand agricultural and economic factors related to grassland management, and we will provide guidance for management based on what the bird are showing us.
Grassland Bird Breeding Areas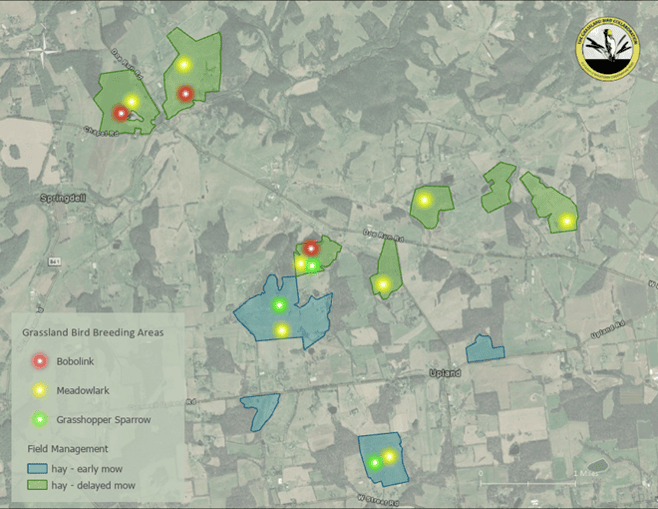 In 2022, we found breeding populations of Bobolinks, Meadowlarks, and Grasshopper Sparrow among a sample of fields in the Doe Run area.
 It will take landowners, farmers, and conservation partners working together to demonstrate
how the steep declines in these species of greatest concern can be reversed. 
To Register for a Landowner Site Visit or to get more information, please contact:
Zoe Warner, Grassland Bird Consultant, Willistown Conservation Trust: zmw@wctrust.org
Lisa Kiziuk, Director of Bird Conservation, Willistown Conservation Trust: lkr@wctrust.org