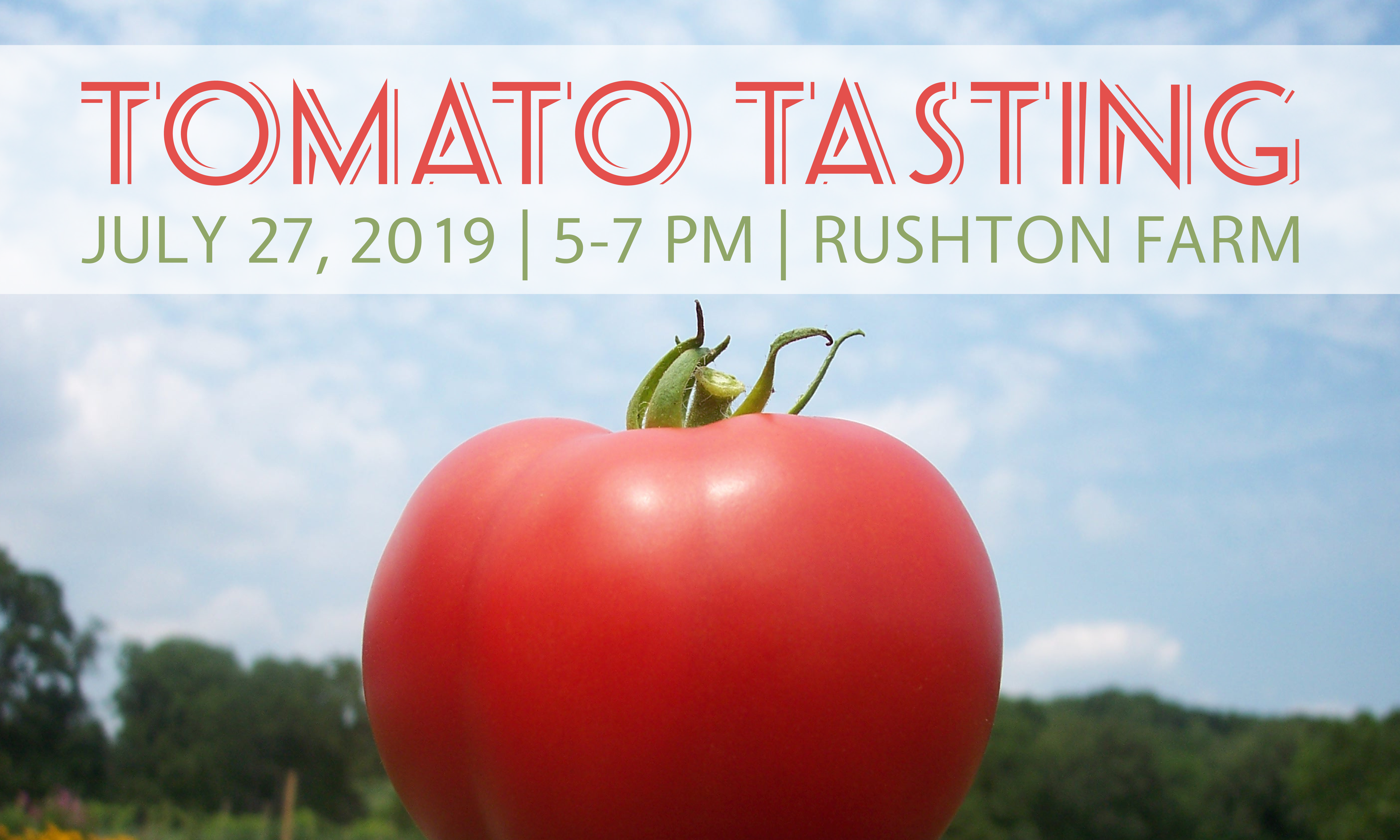 Tomato Tasting
Come enjoy a Summer evening with tomatoes, beer, and wine to celebrate our tomato harvest from Rushton Farm! Try a variety of tomatoes presented in multiple ways – simply sliced or in tasty preparations.
The Tomato Tasting is located at Rushton Farm at Rushton Woods Preserve, where we sustainably grow food on protected land. Rushton Farm and Rushton Woods Preserve is part of the Community Farm Program of Willistown Conservation Trust. Our farm is managed as a vibrant ecosystem that enhances the surrounding landscape.
This year, we are requiring advance registration due to limited capacity. Tickets are $25 for CSA members and $35 for non-CSA members. Please also consider making an additional donation to support the work of the Trust.
Starts at 5:00 pm and ends at 7:00 pm