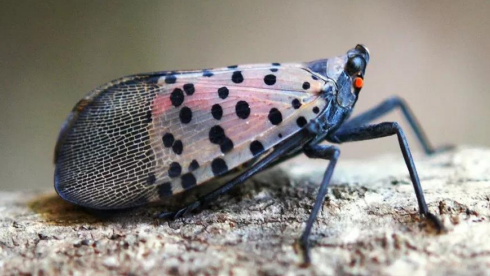 Spotted Lantern Fly Lunch-and-Learn
What's red and brown and spotted and seems to be everywhere these days in Chester County? It's the Spotted Lanternfly, lycorma delicatula, an invasive species wreaking havoc on the grapes, fruit trees, and hardwood trees of Pennsylvania since 2014. To teach us more about what we can expect from and do about these insects, we are pleased to welcome Meagan Hopkins-Doerr, Coordinator for the Master Gardeners of Chester County and Master Watershed Stewards of Chester & Delaware Counties, who will host a community bring-your-own-lunch discussion about how to identify the spotted lanternfly, impacts to local industries and communities, current quarantine areas in Pennsylvania, and things you can do to help stop the spread.
Bring your own lunch (in a reusable, recyclable, or recycled container, of course!) and participate in this important conservation conversation.
This event is FREE, but please pre-register so we know how many seats we will need.