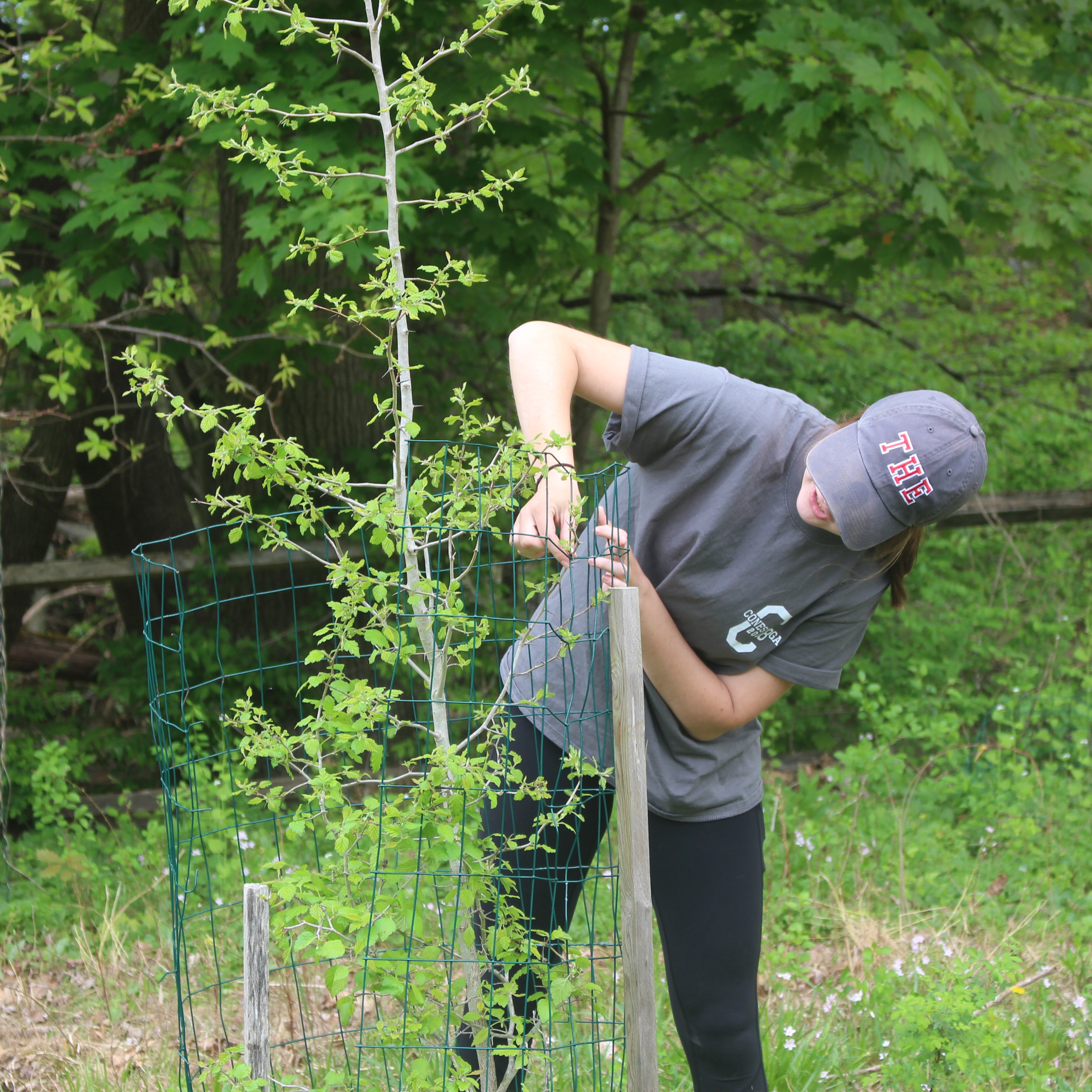 Ashbridge Preserve Tree Planting
Become a steward to the land and water by planting trees along Ridley Creek with Willistown Conservation Trust! And have fun, too!
As human development expands, Ridley Creek is increasingly inundated with excessive stormwater runoff and sediment from erosion, reducing stream health and threatening the environmental and recreational value of this waterway.
Streamside trees, also known as riparian forest buffers, can combat these threats by filtering stormwater runoff and stabilizing streambanks, thereby improving water quality and reducing erosion. To this end, Willistown Conservation Trust, a land trust with nearly 40 years of history preserving and managing natural land, has received $55,600 to plant 5 acres of trees along Ridley Creek.
You can help protect Ridley Creek from stormwater pollution and transform our natural landscape for generations to come simply by planting trees with us!
At this fun and rewarding event, you will make a positive impact on your community and stream health, network with like-minded neighbors, and learn about the value of streamside forests. This is an excellent community service and learning opportunity for anyone from individual volunteers, to corporate groups, to faith communities, to schools!
This is just the first of what will be several tree planting and stewardship events organized by Willistown Conservation Trust as we work to plant 5 streamside acres with trees!
Ashbridge Preserve
E Strasburg Road
Malvern, PA 19355
Parking: Please park at the entrance on E Strasburg Road at the south side of the Preserve. You will likely have to park in the grass – follow the parking signs.
You can sign up for different time slots: either 7:00-9:00, 9:00-11:00, or for the entirety of the event (7:00-11:00). Just select your preference when you register.