Of the 16 acres, nine will be added to the Trust's Kirkwood Preserve
Willistown Conservation Trust is pleased to announce that up to nine acres will be added to Kirkwood Preserve, and seven acres surrounding the public nature preserve will ultimately be permanently protected with a conservation easement, thanks to a partnership with Delchester Group Inc. (DGI). Through the protection of the 16 acres, the Trust is forever preserving both critical bird habitat and an important piece of history within the Willistown countryside.
The 16-acre property – commonly known as the "Massey Farm" or the "Alpaca Barn" – can be found on Grubbs Mill Road, where it has gone on and off the market for the past couple of years. When the Trust and DGI learned that a developer from out of town was proposing to purchase the land and build up to four homes on Grubbs Mill and Goshen Roads, they knew they had to act quickly. Surrounded by conserved open space, public preserves, and the adjacent Historic White Horse Corner, development would be devastating to the natural and historic landscape of Willistown. DGI's community of investors purchased the property in September; the Trust plans to purchase nine acres from DGI through private and public fundraising, and DGI will hold the remaining seven acres until the group finds a conservation buyer willing to preserve the property's beauty, rural character, and open space.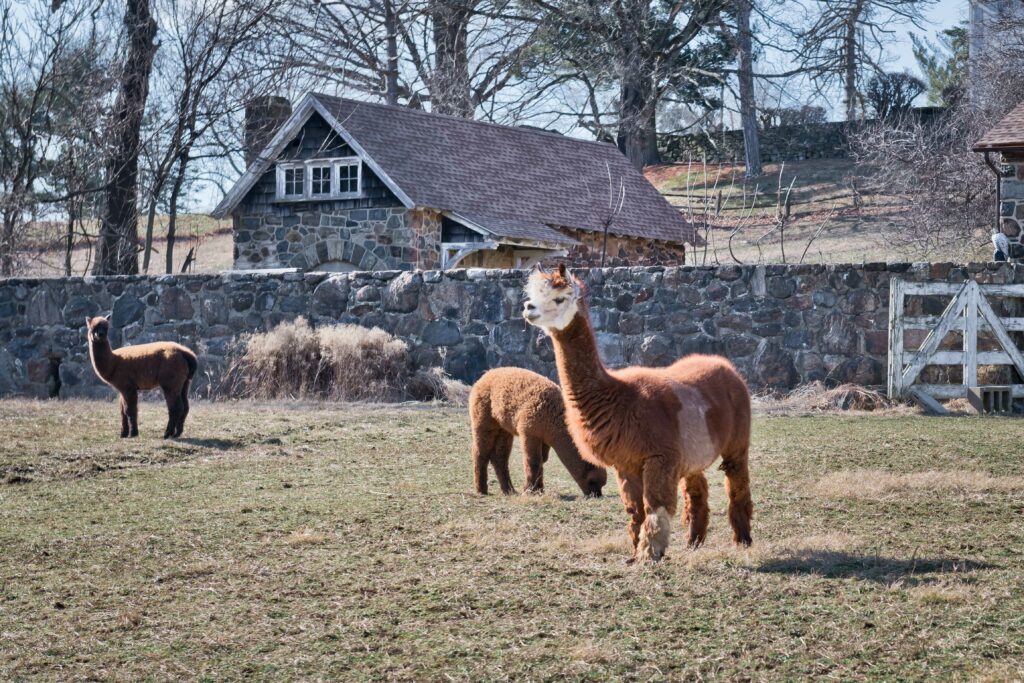 The Trust's nine acres will allow Kirkwood Preserve to expand across Grubbs Mill Road, with new public walking trails anticipated. Additionally, this parcel is part of the Upper Ridley/Crum Important Bird Area, and its rich habitat has been identified by the Audubon Society as critical for bird conservation. The grasslands on this property are vital for nesting birds. Listed as a Class II historic resource by Willistown Township, its conservation also preserves the history and legacy of Thomas Massey who purchased the land among 500 acres in 1699, and later passed it on to his son, James Massey who built the "James Massey House" (c.1790) and historic barn that exist on the property today.
The Trust intends to refurbish this Chester County, stone-posted bank barn, in addition to hosting many volunteer days at this site to clean up debris, remove invasive plant species, and spruce up the outdoor spaces around the barn and other structures. Stay tuned for a future volunteer day!