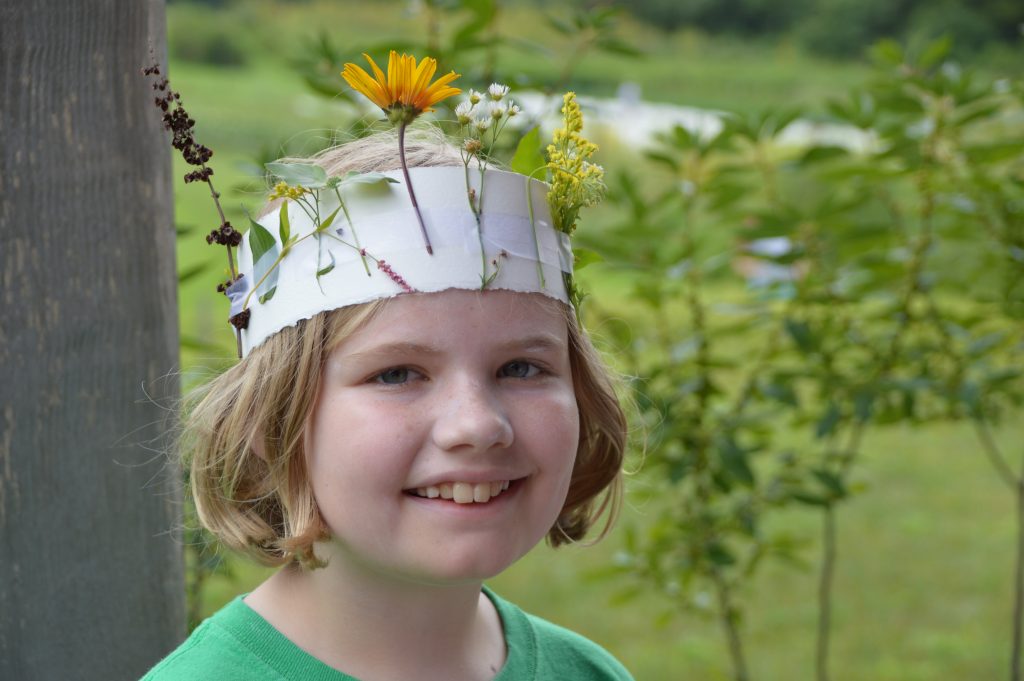 One of my childhood memories that has not faded throughout the years is from "Outdoor School," which was basically a week-long field trip to a local nature center. Simply reporting to a nature preserve instead of school everyday with my classmates was enchanting on its own. One of the lessons, however, really got my attention: role-playing the Native American way of life. I remember the instructor telling us about how connected they were to the land and how even when they walked it was with respect to the earth. Following her lead, I picked my way delicately among the leaves —rolling my foot from the heal through the outside edge and then finally the ball and toe. This was, she explained, how Native Americans could stealthily walk through the woods without making a sound during hunting trips.
Role playing is such a wonderful way for children to mentally escape and be transported to a different time and place. Making nature headdresses is one such activity that fully engages a child's creativity and focus while exercising fine motor skills and communication. I got this activity from a marvelous little book called Play the Forest School Way by Peter Houghton and Jane Worroll. The book is full of great ideas for outdoor play and is an essential resource for parents, especially during this time.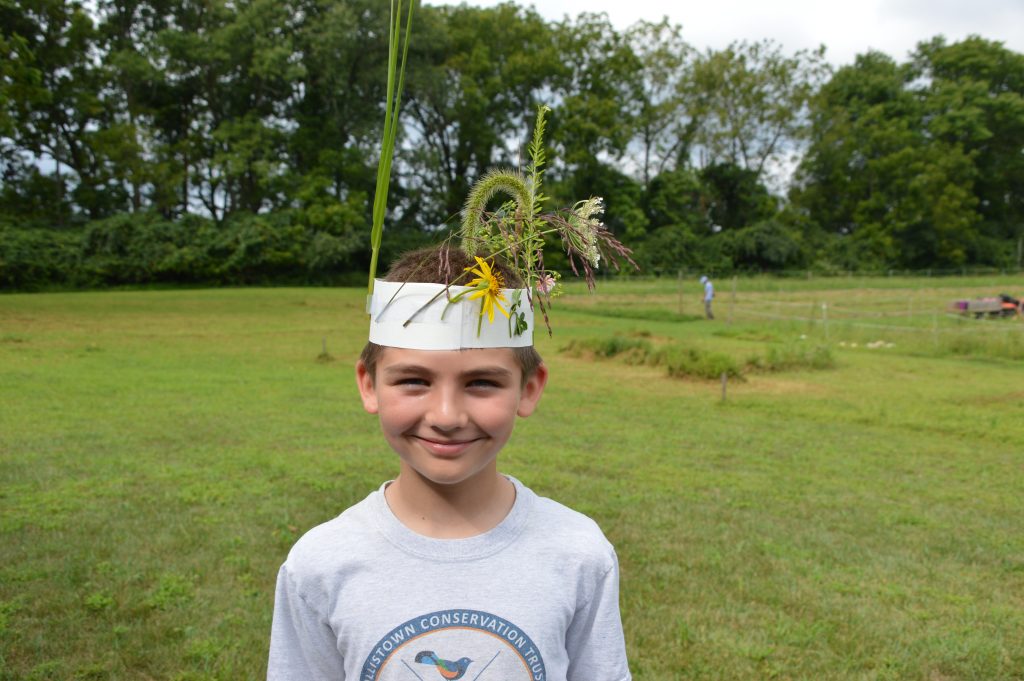 Start with introducing the concept of a headdress to your child. For example, in England a king or queen wore a crown with jewels to represent nobility, or a Native American chief may have been awarded a feather in his headdresses for an act of courage. Then explain to your child that they will be creating their own headdress and embellishing it with items found in nature; these items can be chosen to personally represent themselves and/or transform themselves into a mythical deity, woodland fairy, or other character of their imagination.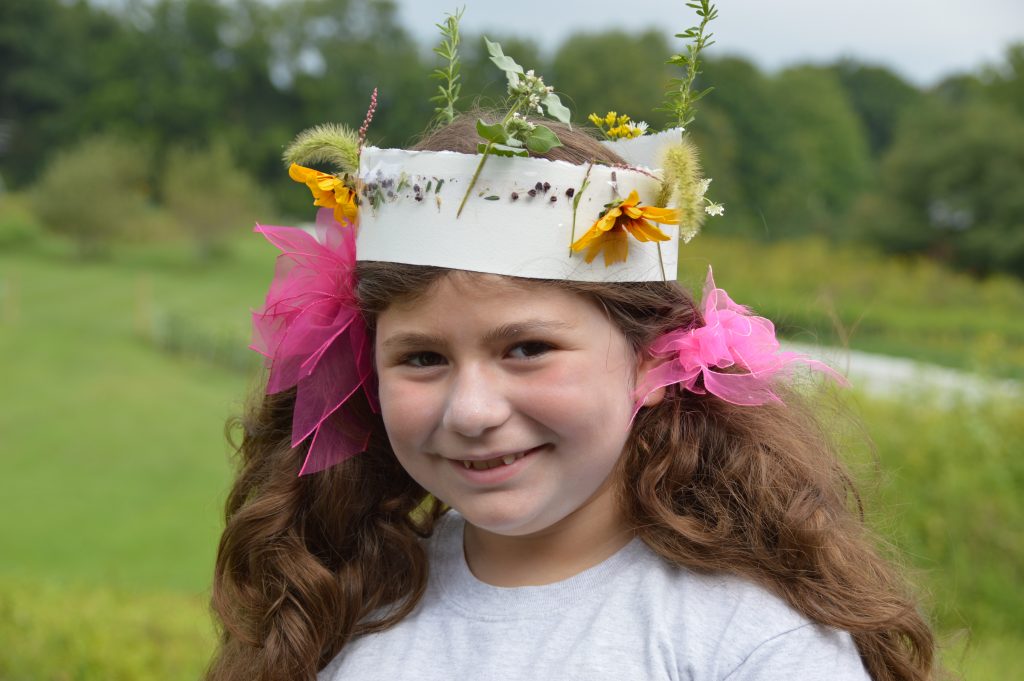 All you will need prepared ahead of time is a long strip of sturdy plain white paper or posterboard. It should be 3-4 inches wide and long enough to go around the child's head. You can help the child with fitting the strip to their head and cutting it to the right length; be sure to mark on the strip where the ends will overlap with tape so the child knows not to decorate that little section. Put a piece of double-sided tape along the length of the strip, onto which the child will stick bits of grass, seeds, flowers, twigs, feathers, and whatever else they find. (You will also need regular tape to put over top of the embellishments to secure them in place, and to tape the ends of the strip together once they are finished decorating—a stapler will also work.)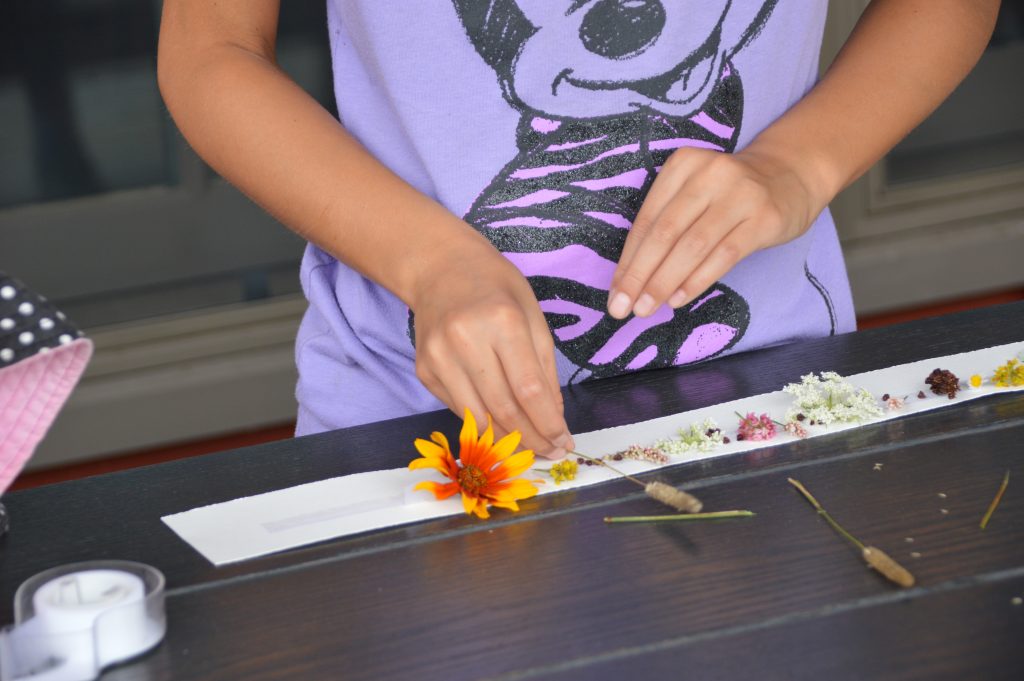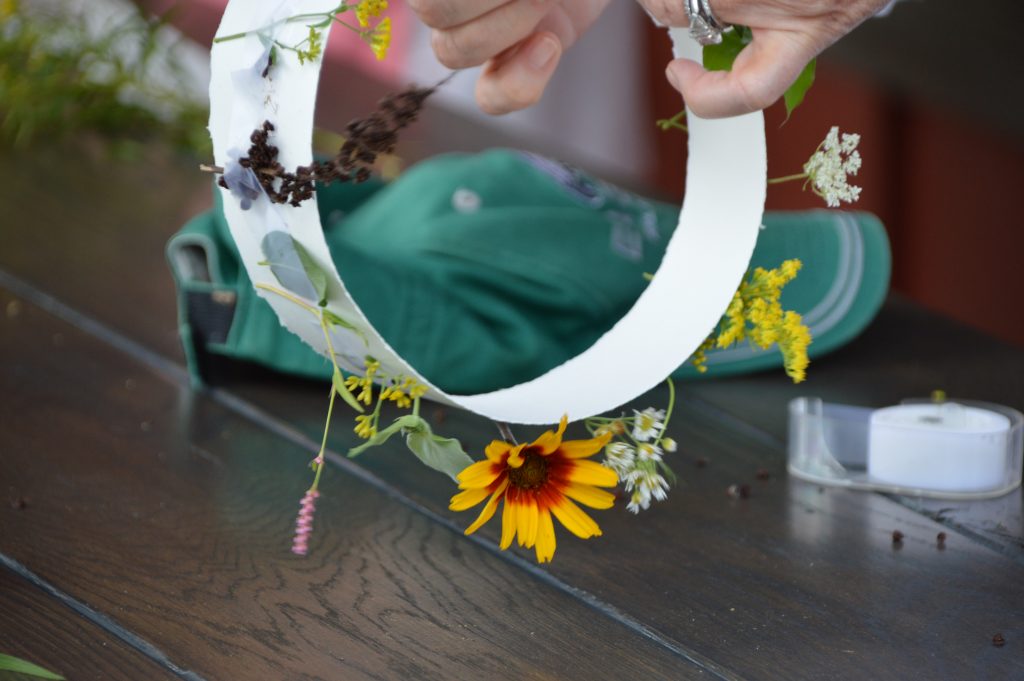 When you set the child loose to look for their embellishments (whether in your yard, a woodland, or nature preserve), I found it is easiest to have them gather their items and then bring them back to a work space rather than bring the paper strip with them during the foraging. It is easier for them to focus on foraging first and designing and sticking things to their headdress second. And boy do they design! You will be amazed at the beautiful works of art that your child will create.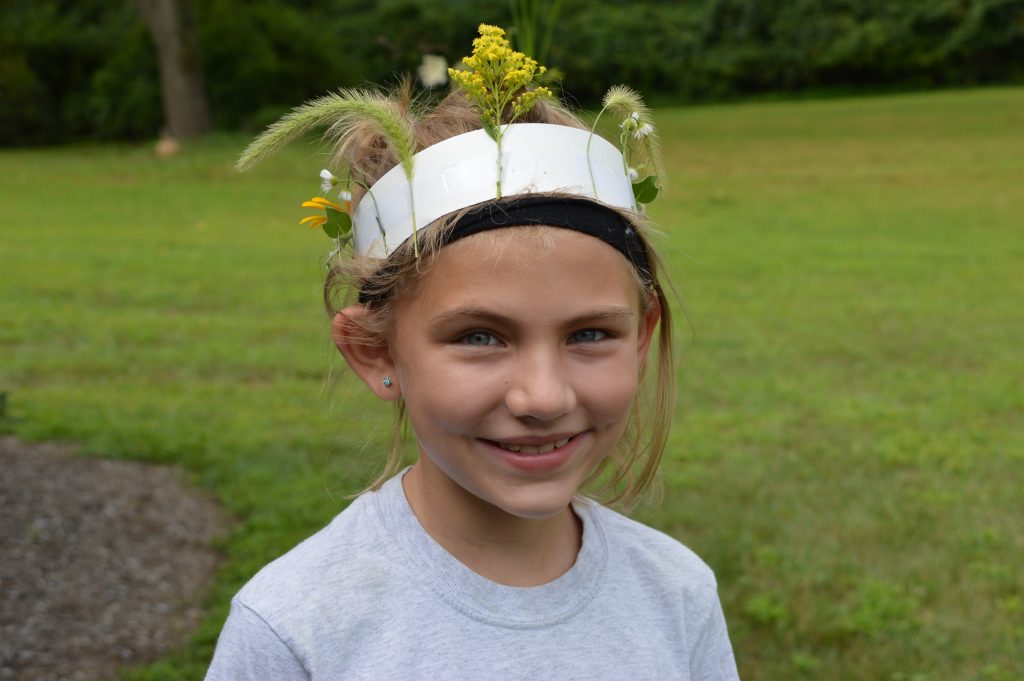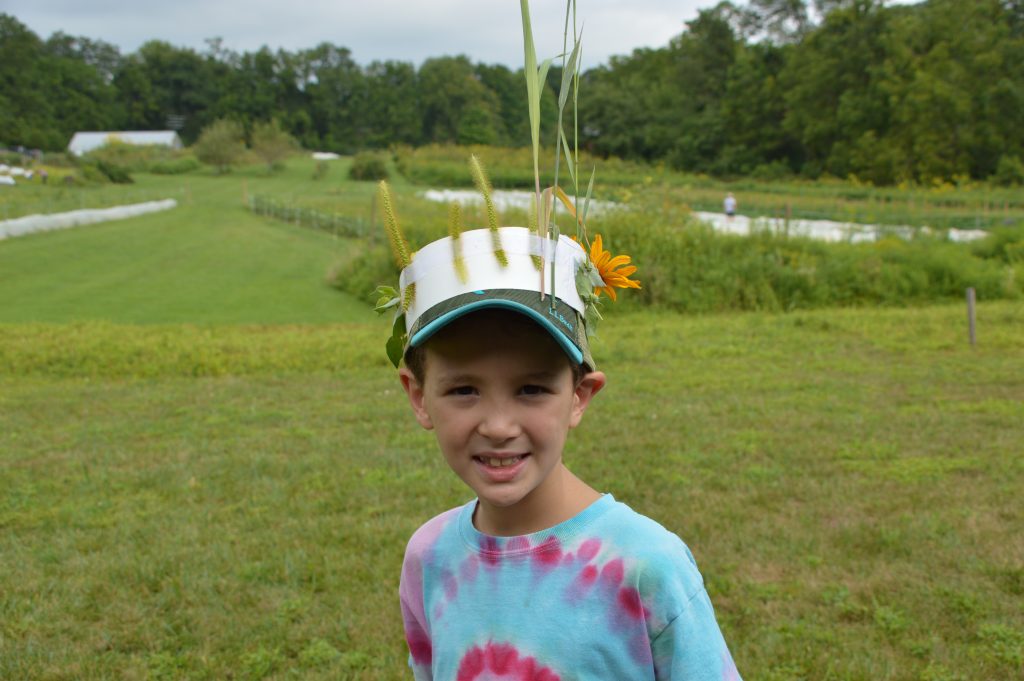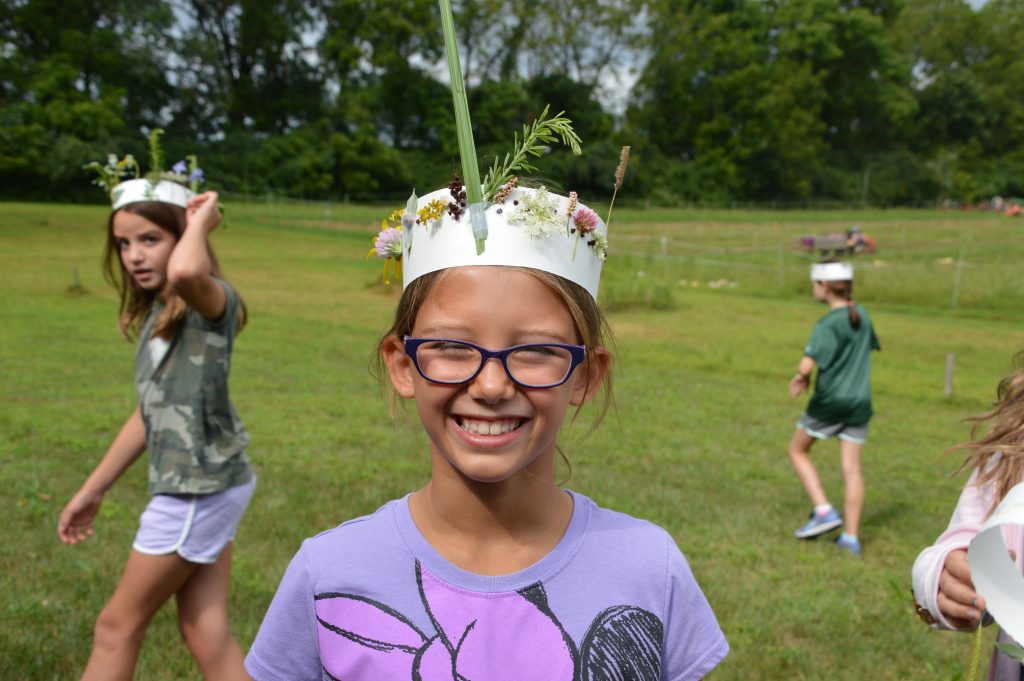 Be sure to have your child explain their creative decision process when they are finished. What does each decoration symbolize? Why did he/she choose that item? What was the role of that decoration in the natural world? Who have they become with the headdress on? How does it make them feel? Are there animals in nature that create works of art or use decorations? Can you think of animals with headdresses of sorts?
Last but not least, don't forget to take a picture of your child wearing the headdress since unfortunately these do not last in their original form for very long. They are, however, guaranteed to last a lifetime in your child's memory.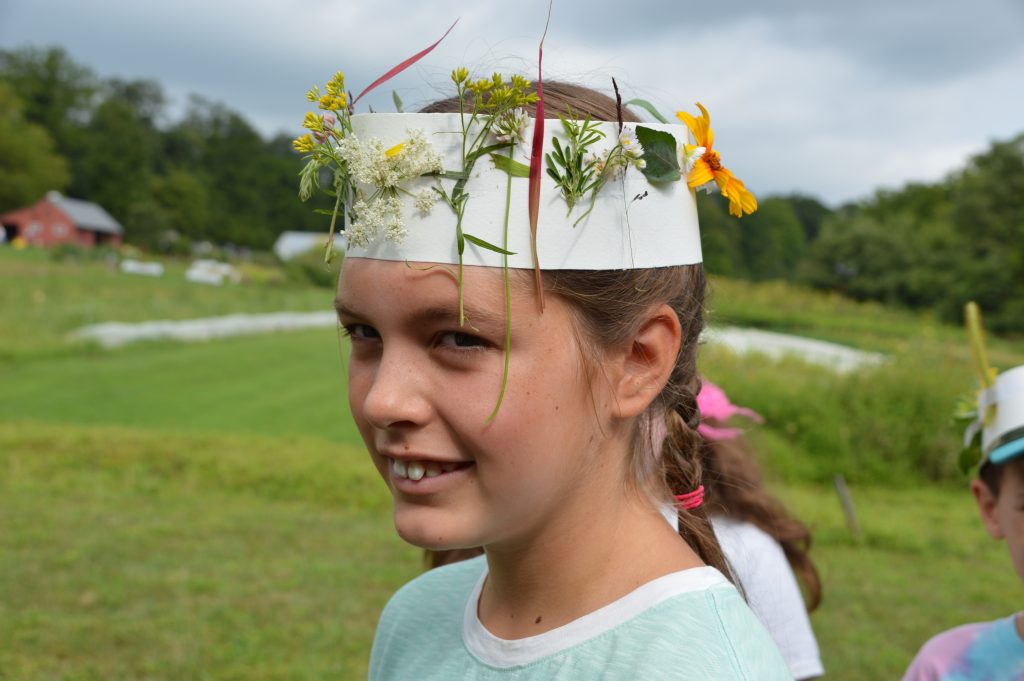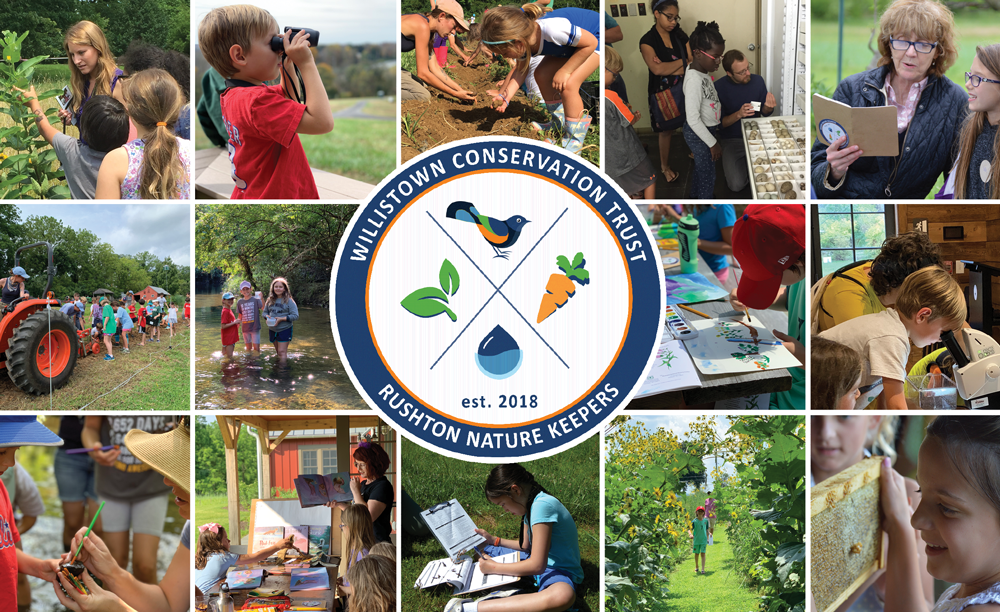 Rushton Nature Keepers
Blake manages our Rushton Nature Keepers (RNK) club for children ages 7-11. Through year-round programs covering four conservation themes (birds and wildlife, regenerative farming, healthy habitat, and watersheds), RNK provides children with unique opportunities to develop a meaningful life-long relationship with nature. Although things are subject to change regarding Covid-19, we plan to resume children's activities on May 2nd. Click here for the schedule of RNK programs and membership information.