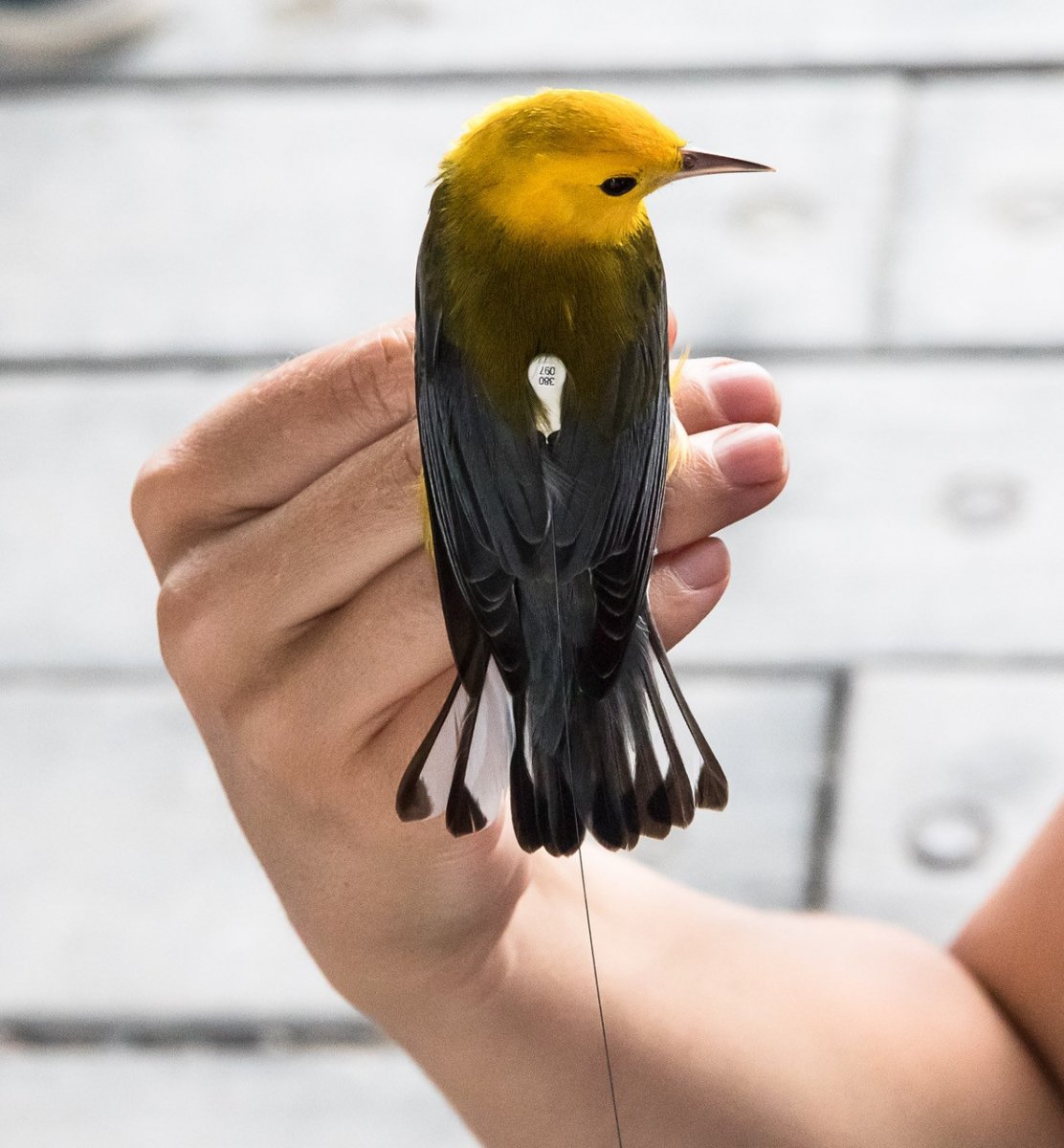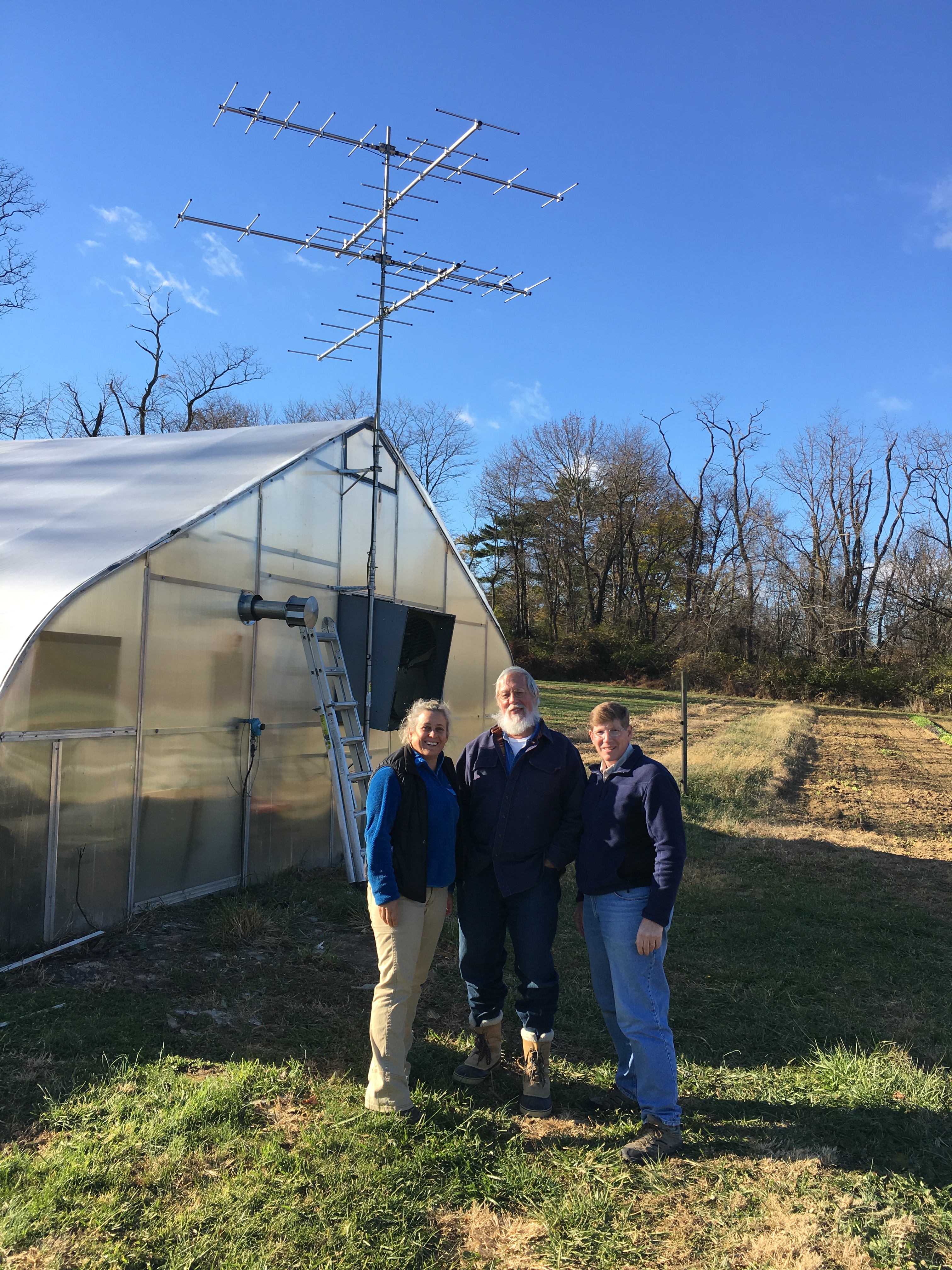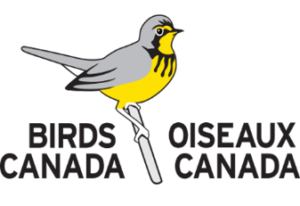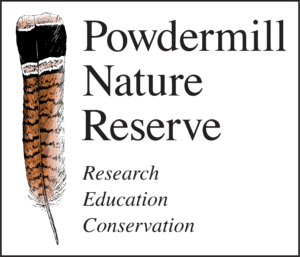 Willistown Conservation Trust is a leader in the Northeast Motus Collaboration.
What is Motus?
Take a look at our Motus Tutorial.
Read about our grant to expand the Motus network in New England.
Read about our grant to expand the Motus network in the Mid-Atlantic!
Migratory birds are in trouble. Scientists estimate that populations of many species are just half what they were 50 years ago. And for some species, the declines have been even more catastrophic. Experts do not understand all the reasons why they are in such decline. In part, it's because they've been unable to accurately track their migration, the most dangerous part of their annual cycle. Motus offers great promise to unlock the secrets of migration, and with it, hope for birds' survival.
If you visit Rushton Farm at Rushton Woods Preserve, you can't help but notice the shiny antenna sprouting from the top of the greenhouse, installed in the fall of 2016. Constantly scanning the skies for radio signals, it is part of the new Motus network—one of the most exciting wildlife research projects in decades, and one that Willistown Conservation Trust is taking a leading role in developing.
Motus (the word comes from the Latin for "movement") is an international collaboration spearheaded by Bird Studies Canada, and which now involves hundreds of researchers in the U.S., Canada, and beyond. Scientists deploy astoundingly tiny radio transmitters known as nanotags, which are tracked across the landscape by automated receiver towers with directional antennas, like the one at Rushton. Because all tags operate on the same frequency and each tag broadcasts a unique ID code, any tower can track any tag that comes within range and identify the animal that carries it—a huge advantage over traditional telemetry.
For the first time, Motus is giving researchers the opportunity to track small, migratory animals like songbirds, shorebirds, bats and even migratory insects like monarch butterflies and dragonflies, all of which are too small for standard satellite telemetry. It is rapidly opening a revolutionary window into the travels and lives of these animals— and providing critical information to help preserve them. For example, the system provides detailed location information and helps pinpoint which places are most critical for their survival and for land conservation.
In just a few years, the Motus receiver network has grown to more than 892 towers (as of June 2020), from the Canadian Arctic to southern South America (and expanding now to the Caribbean and Europe). It has allowed scientists to tag thrushes in Colombia and track their migration across the Gulf of Mexico and North America, including one bird that flew to Indiana in just three days. Other researchers have shown that migratory tree bats cross Lake Erie—and thus may be at risk from offshore wind development. Still other teams have used Motus to discover critical, previously unrecognized stopover sites on James Bay in Canada for red knots, a federally threatened shorebird species. As rapidly as the Motus network has grown, there remain some significant gaps.
That is why Willistown Conservation Trust—in collaboration with the Ned Smith Center for Nature and Art in Dauphin County, Project Owlnet and Powdermill Nature Reserve—formed the Northeast Motus Collaboration. Our team aims to fill geographic gaps in the Motus network by deploying arrays of receiver towers at inland locations from Pennsylvania through interior New England.
With a combination of funding from private donors and a $54,000 grant from the Pennsylvania Department of Conservation and Natural Resources, we erected 21 receiver towers in the summer of 2017 across the state, from southeastern Pennsylvania to Lake Erie. That picket line is the first state-wide Motus array and is intercepting tagged migrants crossing the state along the mountain system.
But we are not stopping there. We have been successful at raising funds to erect additional towers across the remainder of Pennsylvania and throughout the Mid-Atlantic, and then more towers across the interior of New York and New England, aiming to complete an interior Northeast array. The result will be a dramatic expansion in the capability of the Motus network (and will allow us to better explore the migration of Northern Saw-whet Owls, a species that the Trust, the Ned Smith Center and Owlnet have been studying for many years).
Motus promises to transform the study of migration, and we are proud to be taking a leading role in developing this powerful new technology to its full potential.
To learn more, visit motus.org.