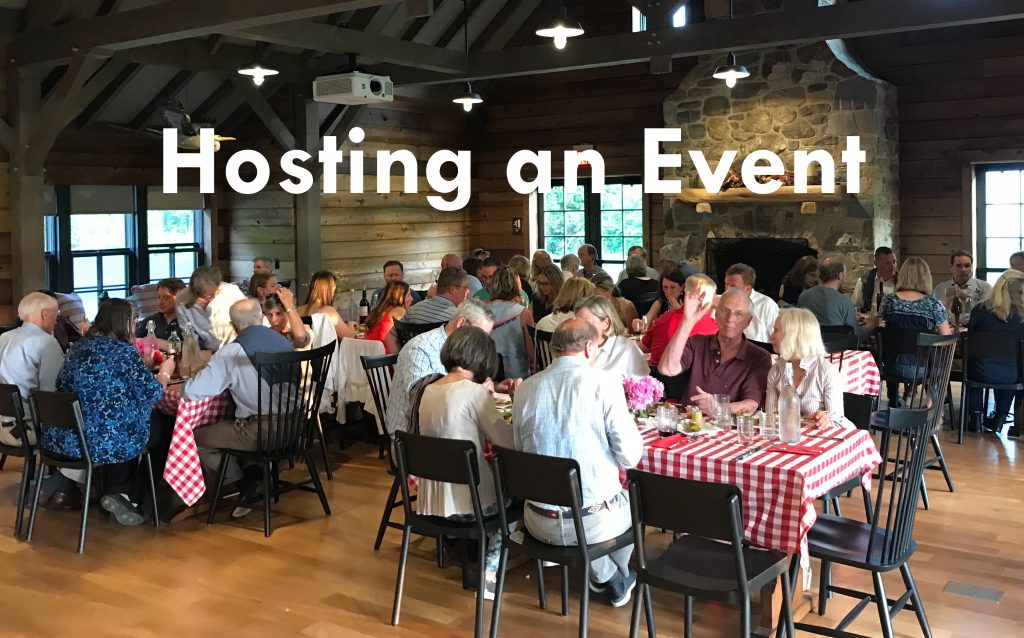 For conservation-minded organizations, or those seeking to learn more about conservation, land protection, and the natural world, an event at the Rushton Conservation Center can provide a special opportunity for your organization to make important connections with nature and with each other.
Situated on the 86-acre Rushton Woods Preserve and adjacent to Rushton Farm in Chester County, Pennsylvania, the Rushton Conservation Center is a unique and special venue for a truly memorable event.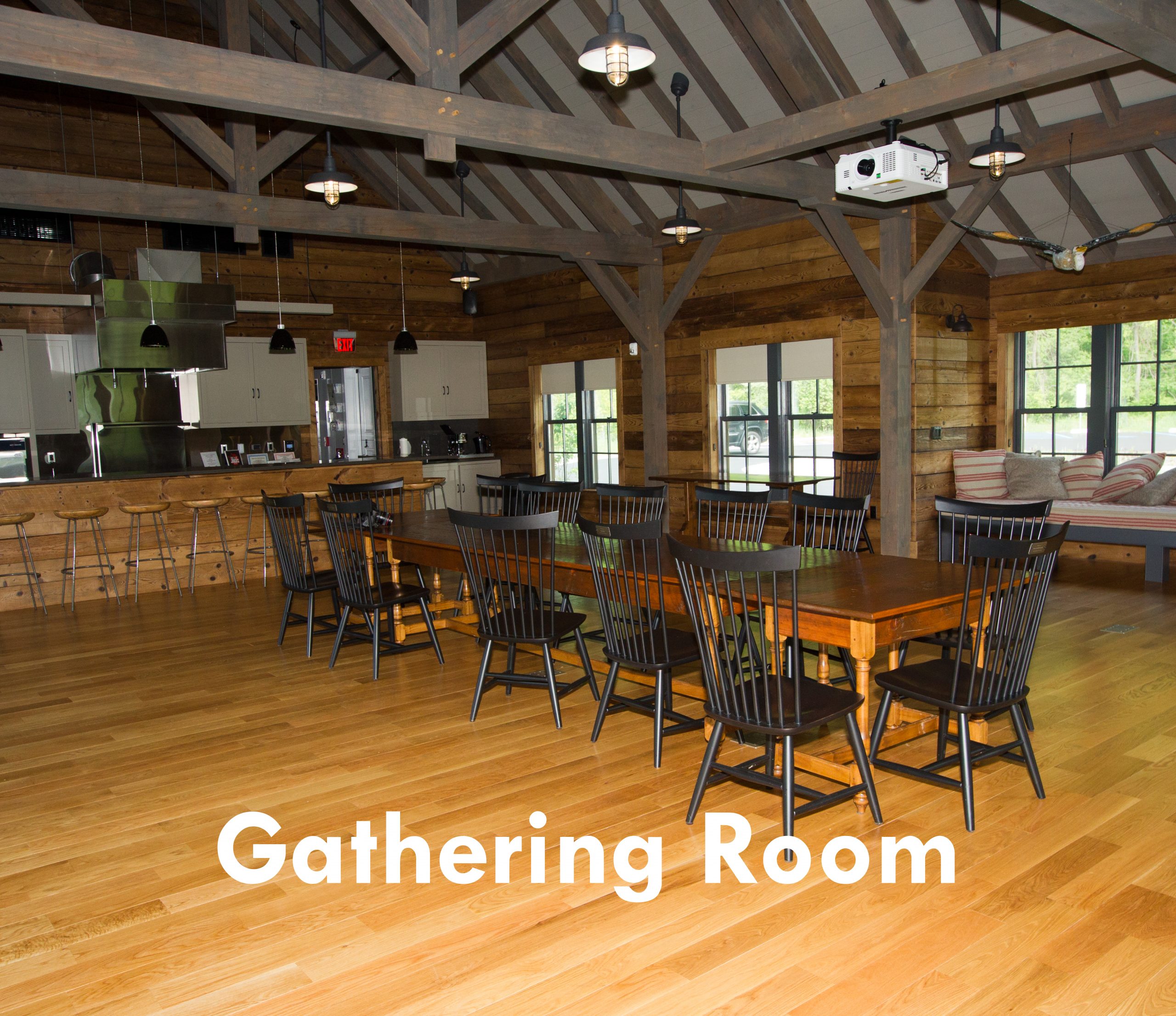 A soaring timber-frame ceiling sets off the 1,400 square foot space, with seating for up to 50 people for dinner or up to 80 in auditorium-style rows or standing.
Wi-fi and high-definition audio-visual equipment, including a Hearing Loop System for the hearing impaired.
Flexible layout for various seating configurations. We can accommodate anything from a lecture to a Farm-to-Table dinner to a film to an engaging and collaborative meeting or strategy session.
A rustic 300 square foot covered porch overlooking the verdant fields of Rushton Farm, an organic farm situated within the Rushton Woods Preserve as a model of agroecology.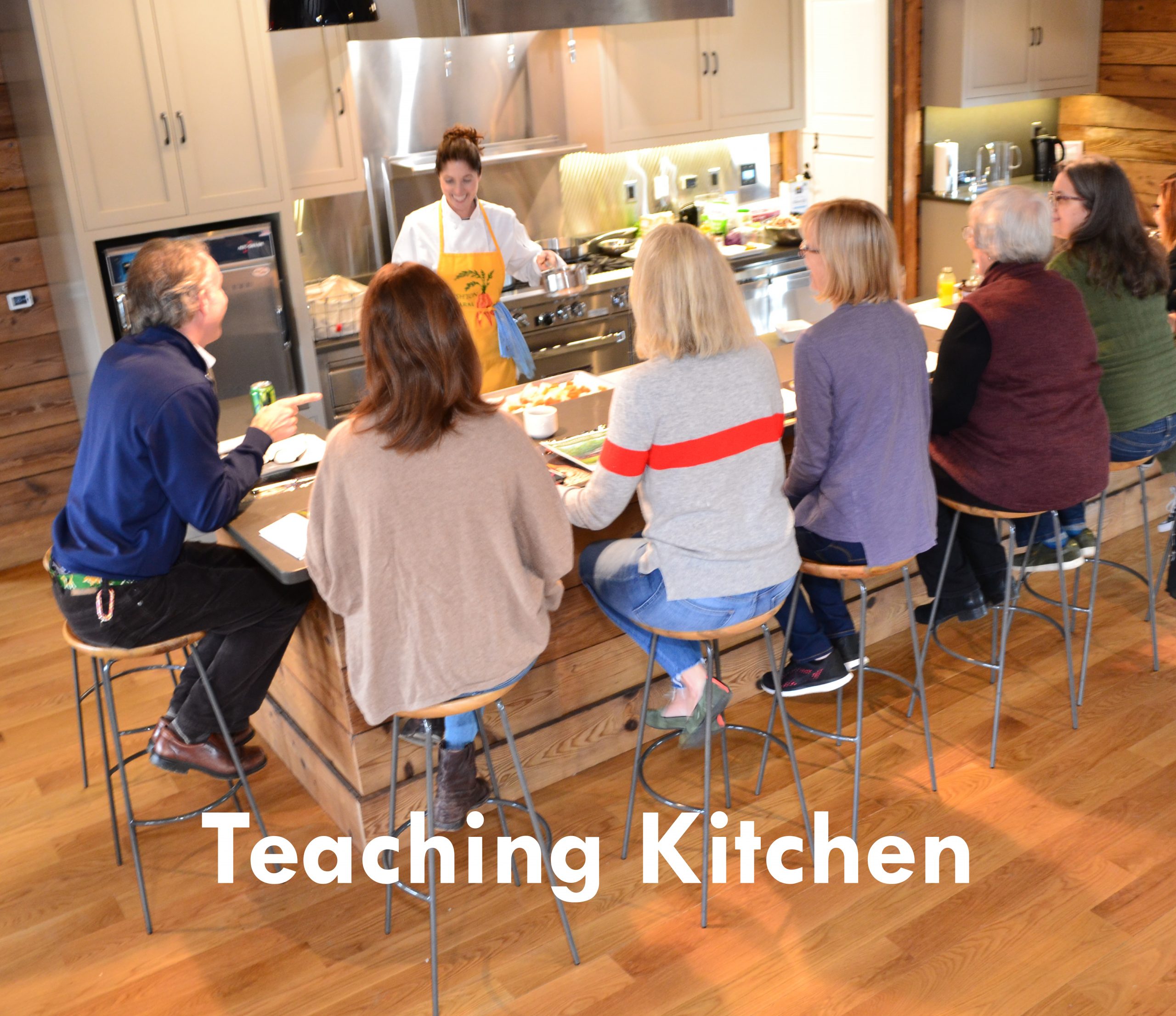 Dedicated to our passion for quality organic ingredients like those grown at our Rushton Farm, local, seasonal eating and delicious food
Gas oven/range
Warming oven
Commercial dishwasher
Ample refrigeration space
Commercial ice maker
Full pantry
Seating for 14 at the kitchen countertop for interactive chef's dinner or cooking workshops.
Included in all Facility Use is an introduction to the Trust's holistic approach to conservation. Deeper immersion in any of our conservation programs may be available to augment your event.
NEED MORE INFO?
Send email to events@wctrust.org to learn more about hosting an event at the Rushton Conservation Center.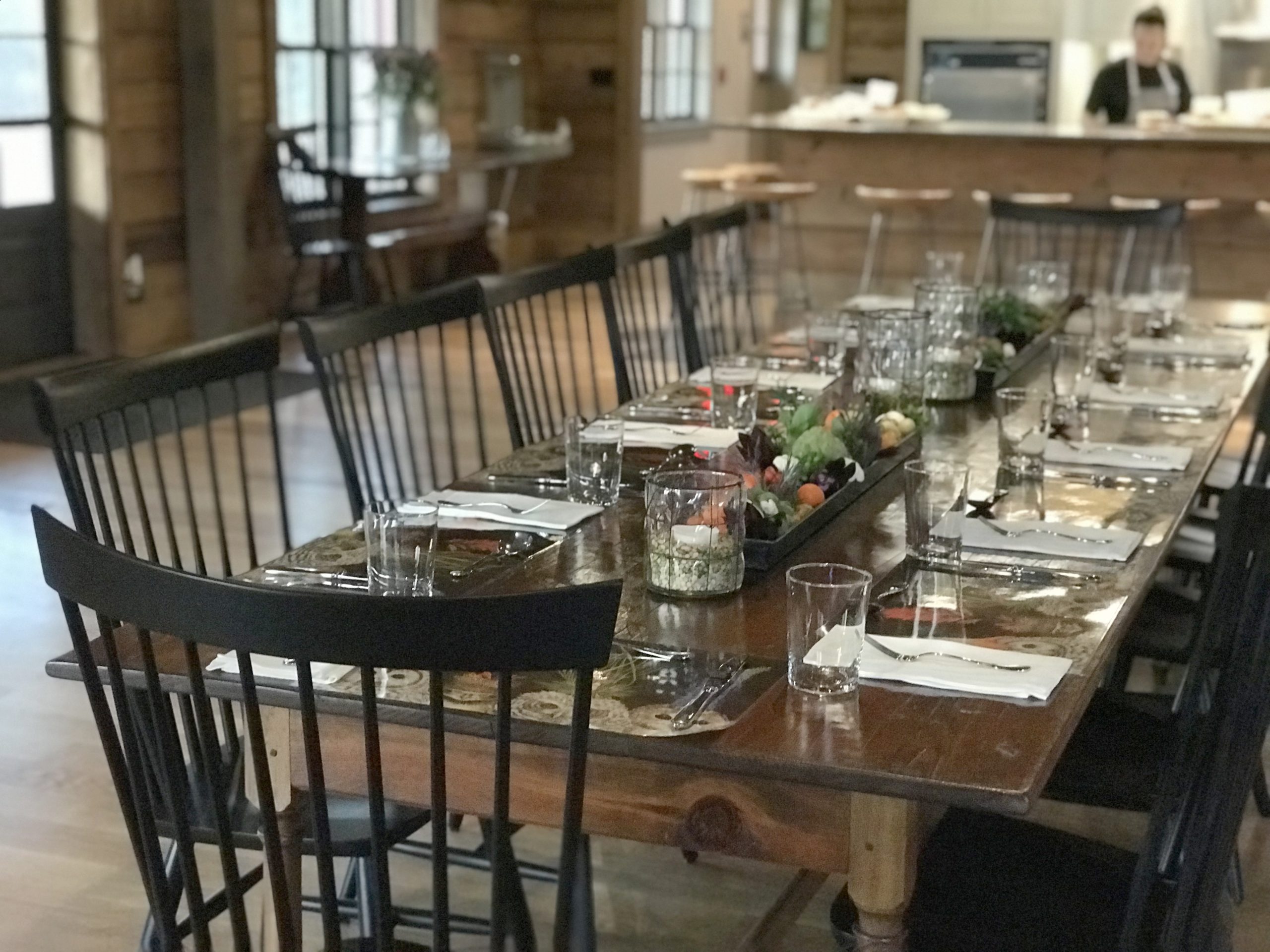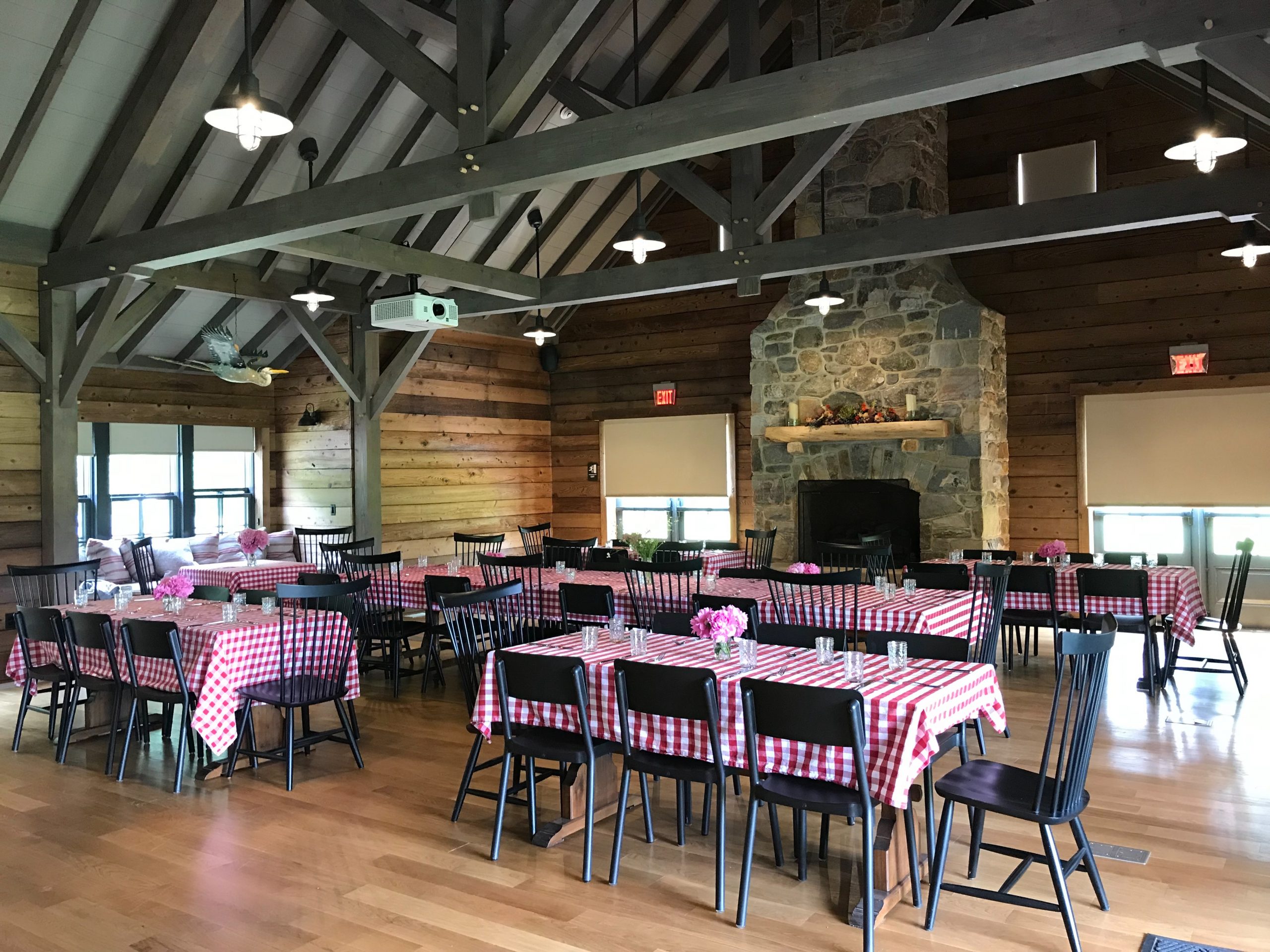 Seated dinners are possible in a variety of table configurations.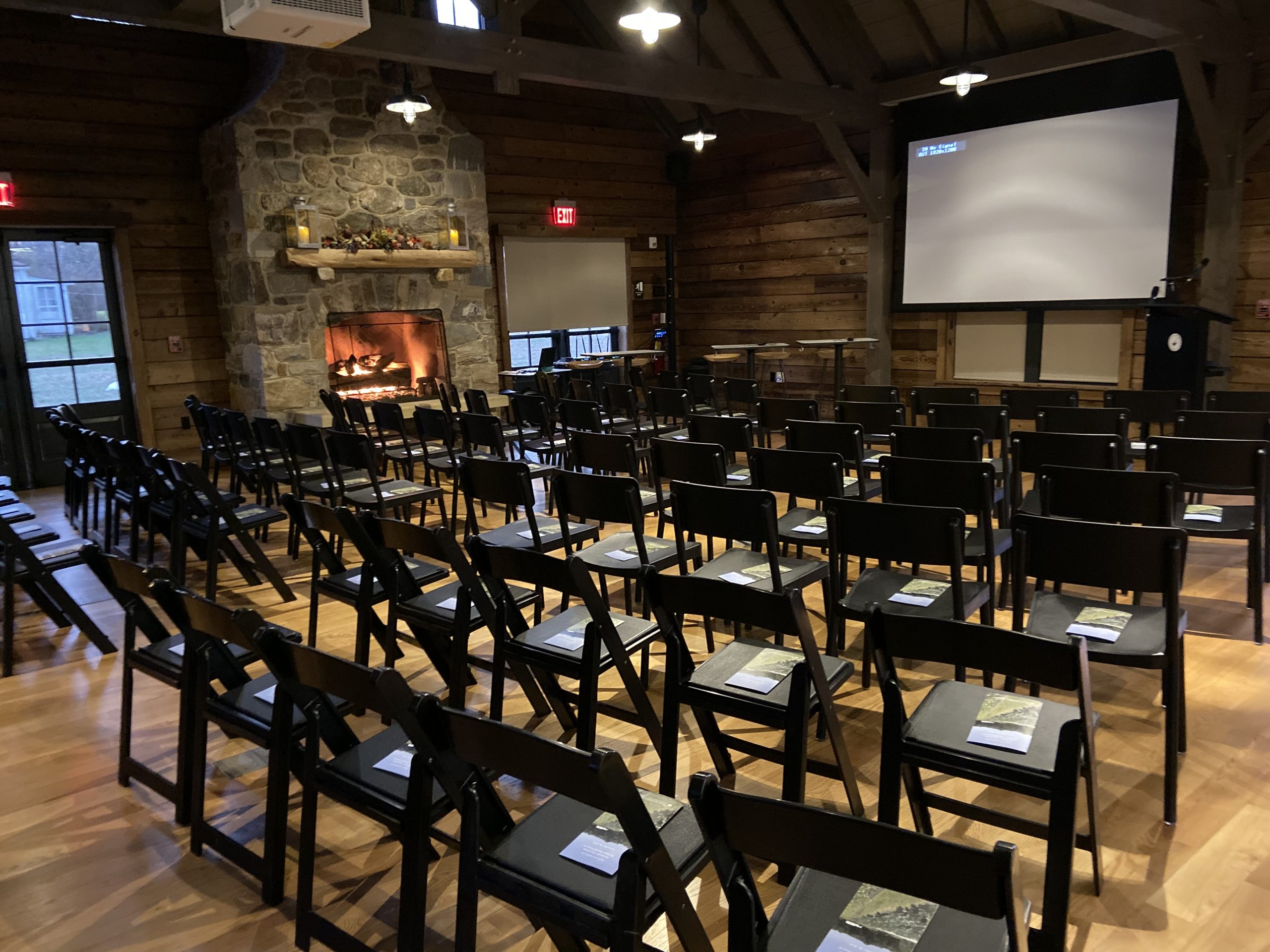 Seating for lecture, panel discussion, film screening or similar.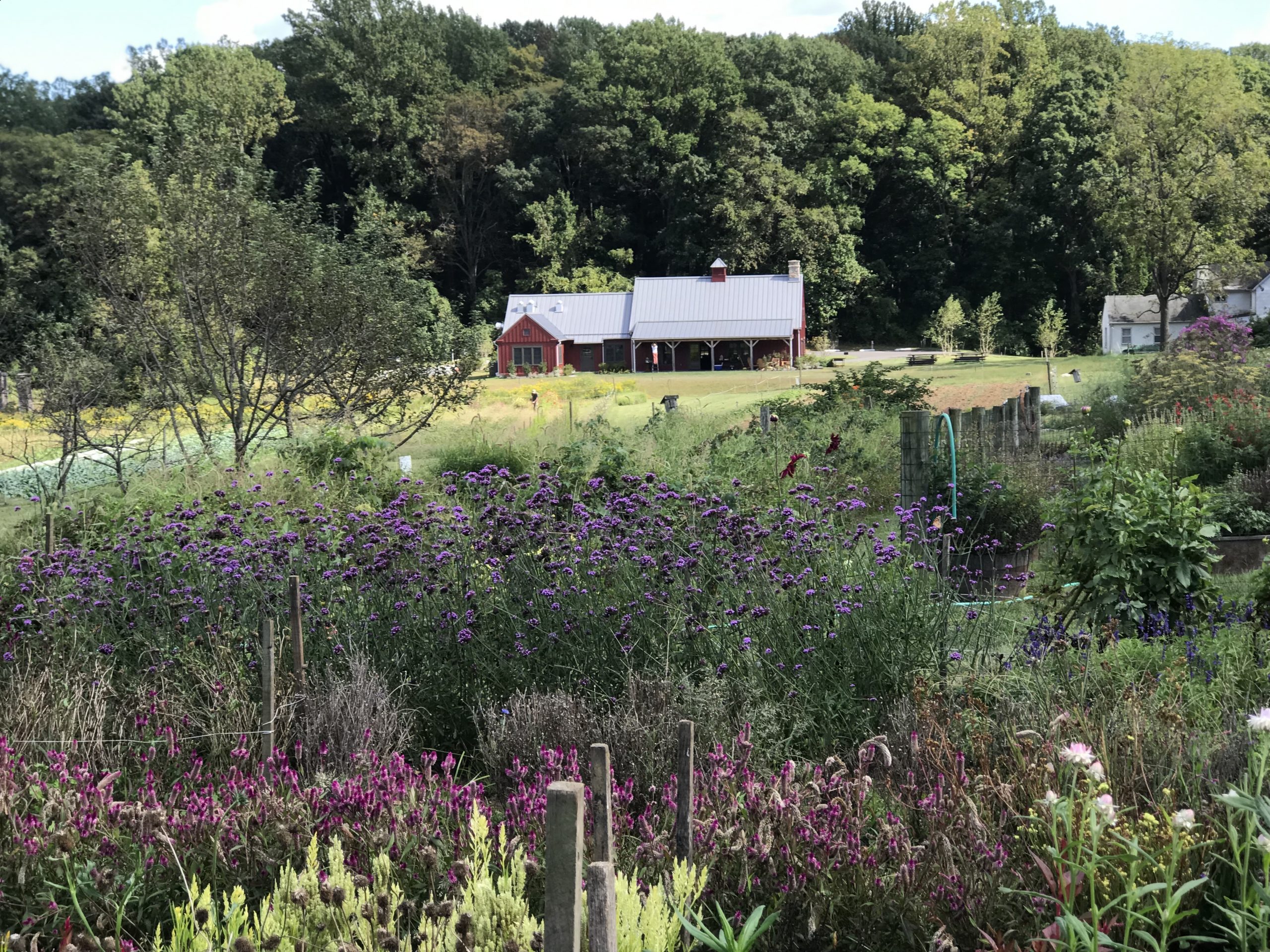 The permanently conserved land at Rushton Woods Preserve is an ideal backdrop.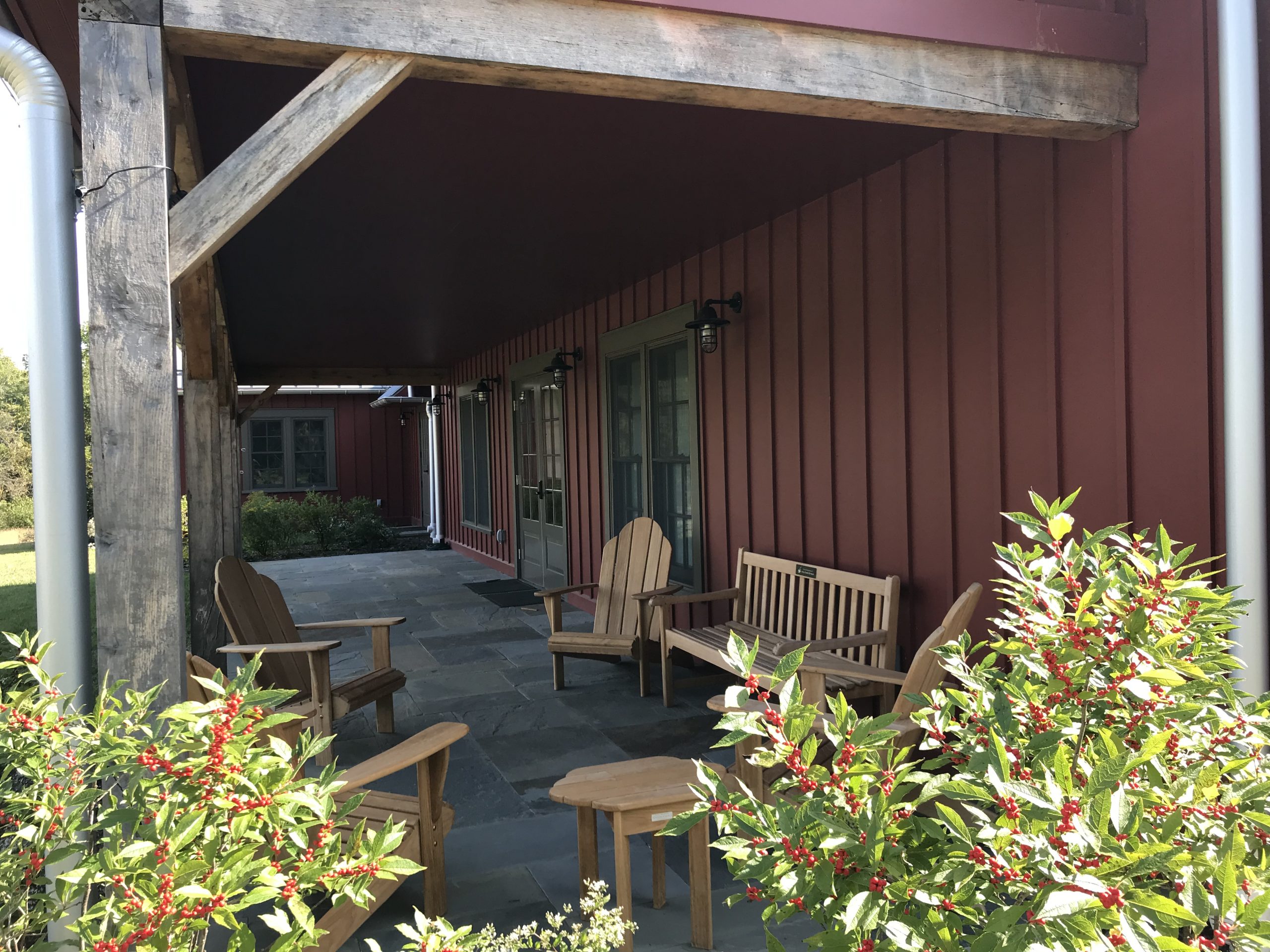 Porch can be used for serving, seating or socializing.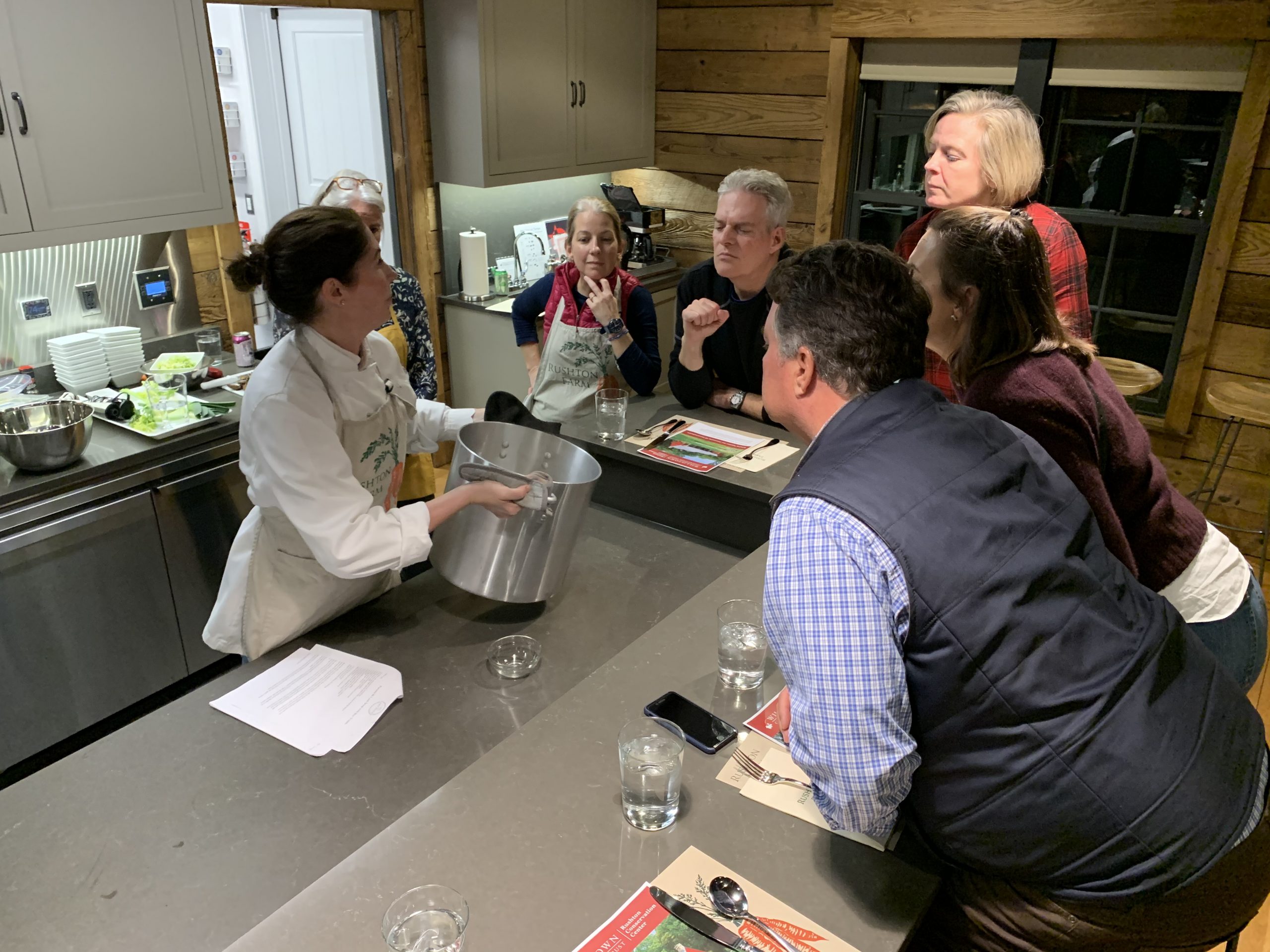 Intimate setting of the teaching kitchen enhances interaction.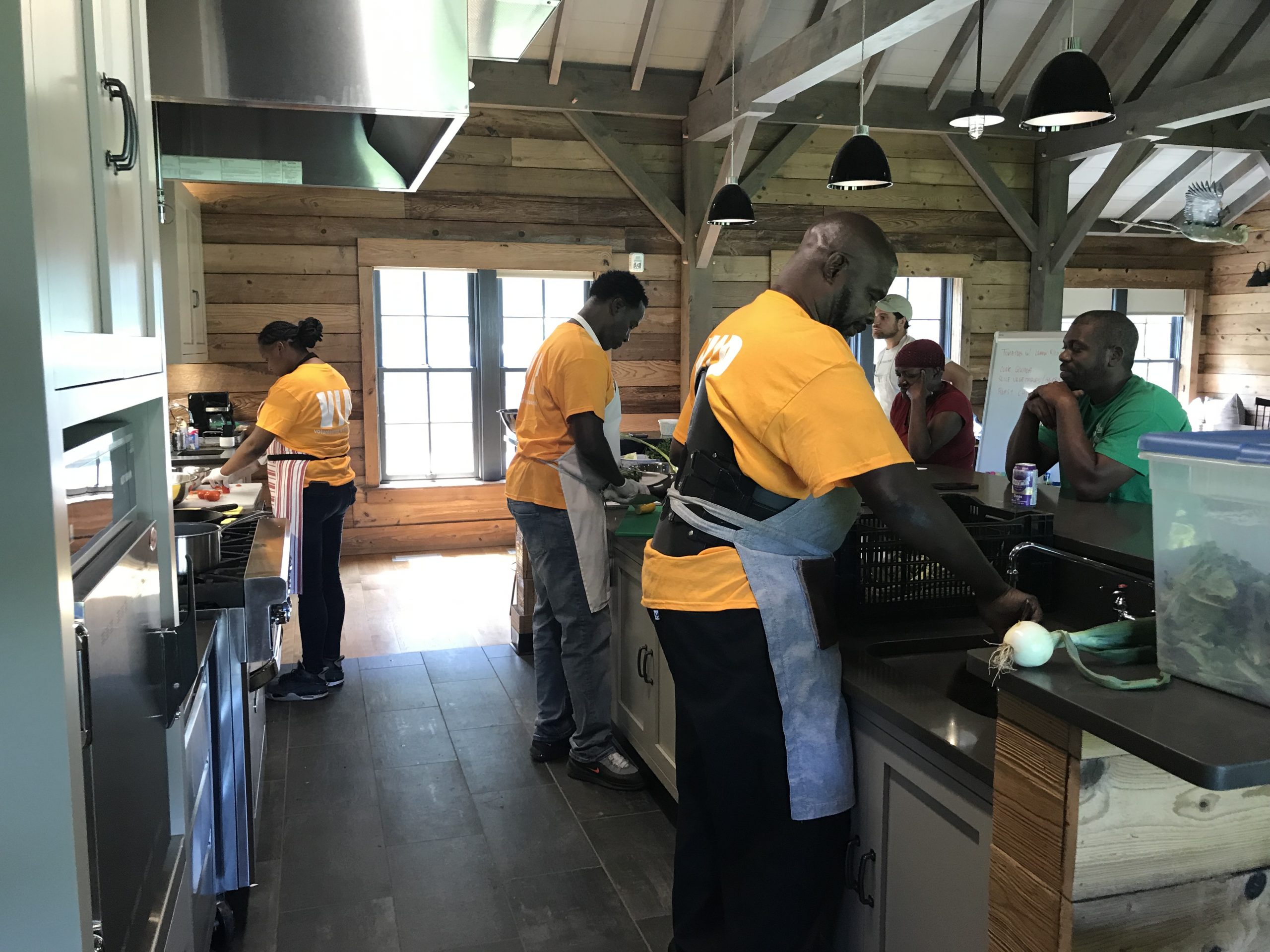 The RCC's professionally-equipped kitchen can be employed for instructional use.
Porch shown enclosed for use in inclement weather.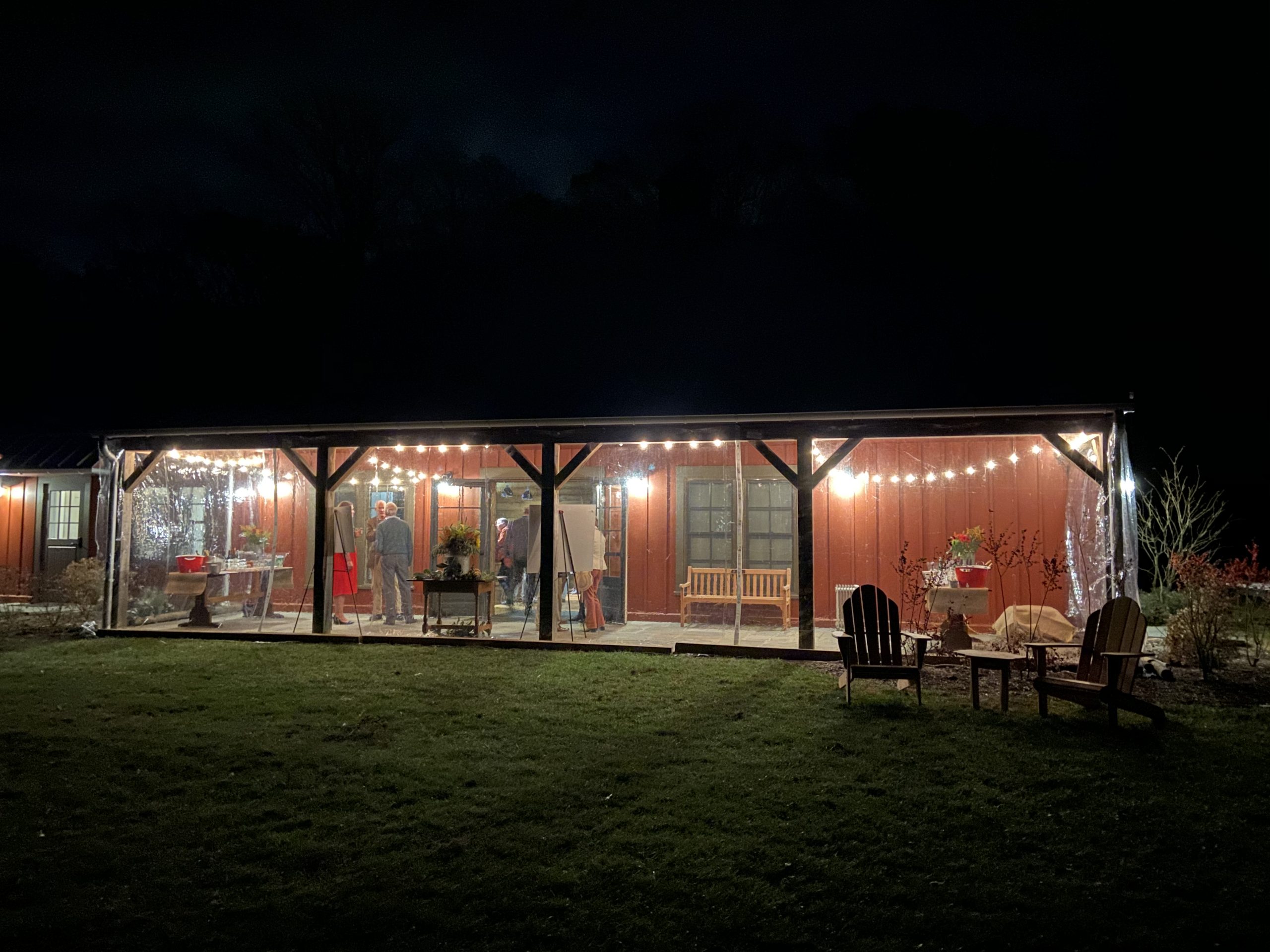 Our conserved land gives evening events an undeniable charm.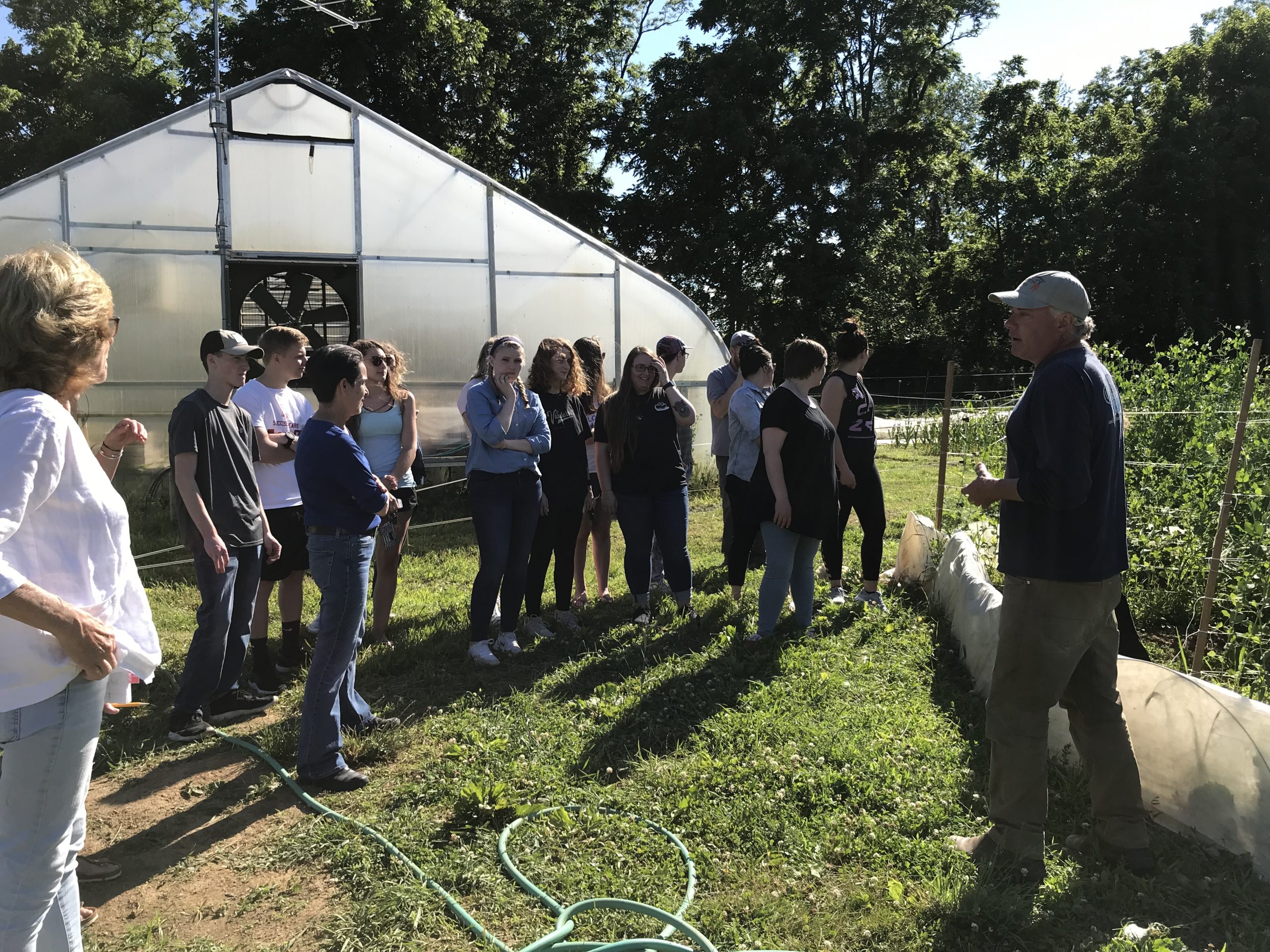 Where appropriate, events can be supported with programming like this tour of Rushton Farm.