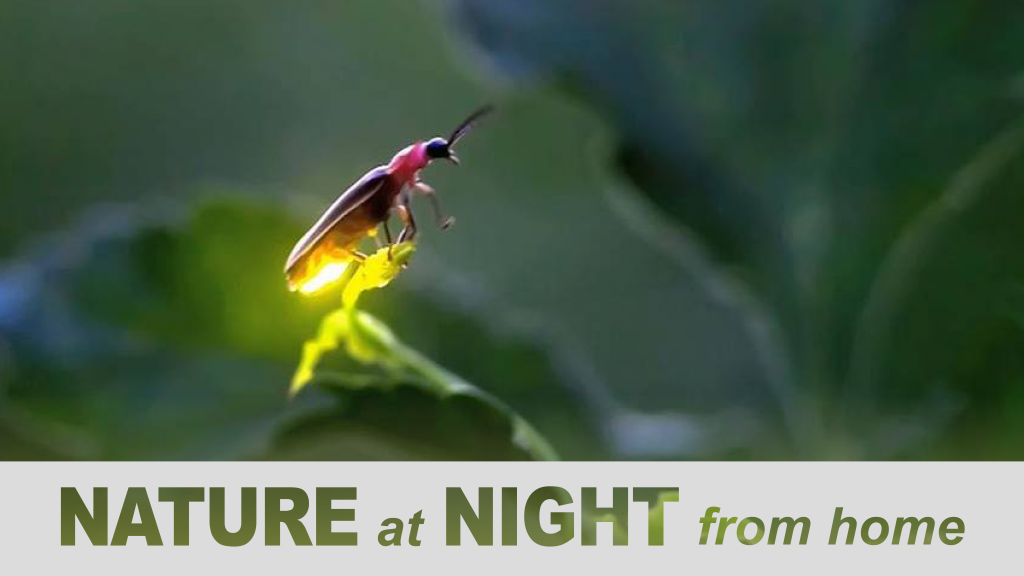 If you missed our Fireflies, Moths, and Your Yard in the Dark presentation, watch the video to learn about our only bioluminescent beetle, the firefly, and how you can help these and other insects that enchant the night. Presentation by Blake Goll, Education Programs Manager on June 24, 2020.

Blake mentioned some fun and informative online resources and books during her program. Here they are if you missed them and would like to continue to learn about fireflies.
Silent Sparks This is the website for the book by Sara Lewis: it contains great information about fireflies including videos and even a TED talk to help you learn more about the fascinating world of fireflies.
Firefly Watch Get involved counting fireflies in your yard for citizen science! Also see live distribution maps of firefly activity.
Butterflies and Moths of North America Participate in citizen science by observing moths in your yard at night. Also use this database for researching moths in your area including their host plants!
Blake's Favorite Books
Silent Sparks by Sara Lewis
For kids:
Sam and the Firefly by P.D. Eastman
The Very Lonely Firefly by Eric Carle
The Very Quiet Cricket by Eric Carle
For learning about singing insects of the night:
The Songs of Insects by Lang Elliott
Cricket Radio by John Himmelman