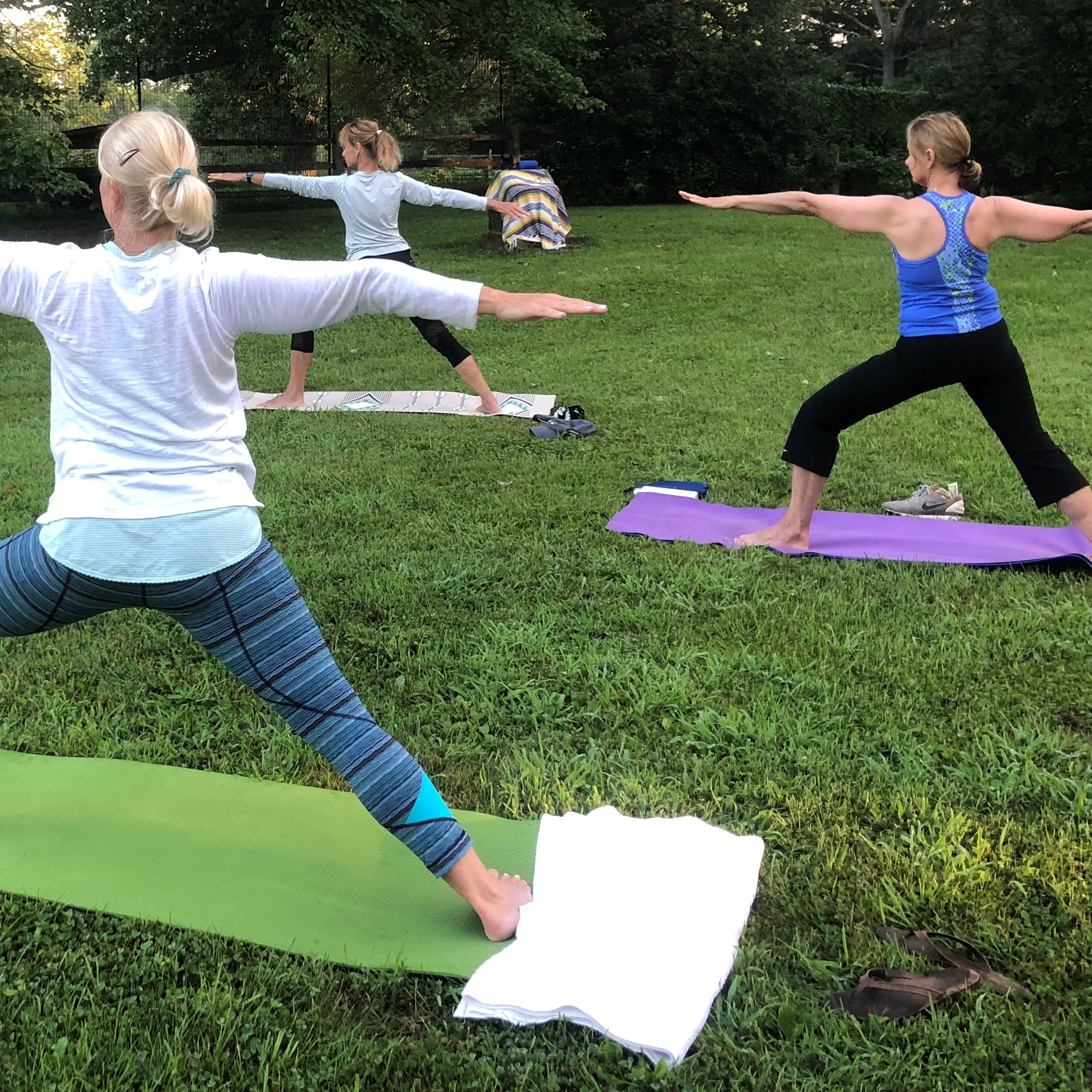 Yoga mini-retreat – Stretching out the Summer
Don't you wish summer would last forever? Before it slips away, let us pause to express our gratitude for the bounty of this season and the natural beauty of Willistown Conservation Trust's conserved lands. Back by popular demand, Yoga Instructors Kristin Page and Rachael Hunter will help us stretch out this season of abundance, with a morning mediation and yoga practice in our air conditioned gathering room, a mindful walk through Rushton Woods Preserve, and healthy snacks prepared with freshly-picked ingredients from Rushton Farm.
Suitable for all levels of practitioner, this half-day retreat will include yoga, a walking mediation through the Rushton Woods Preserve, farm-to-table treats, and tea.
Please wear comfortable clothes for practice.
Bring a yoga mat, any props (like blocks and straps) you like to use, and a blanket.
Bring a water bottle (filtered well water available).
Our walking meditation will be rain or shine, so please pack accordingly.
Cost $50