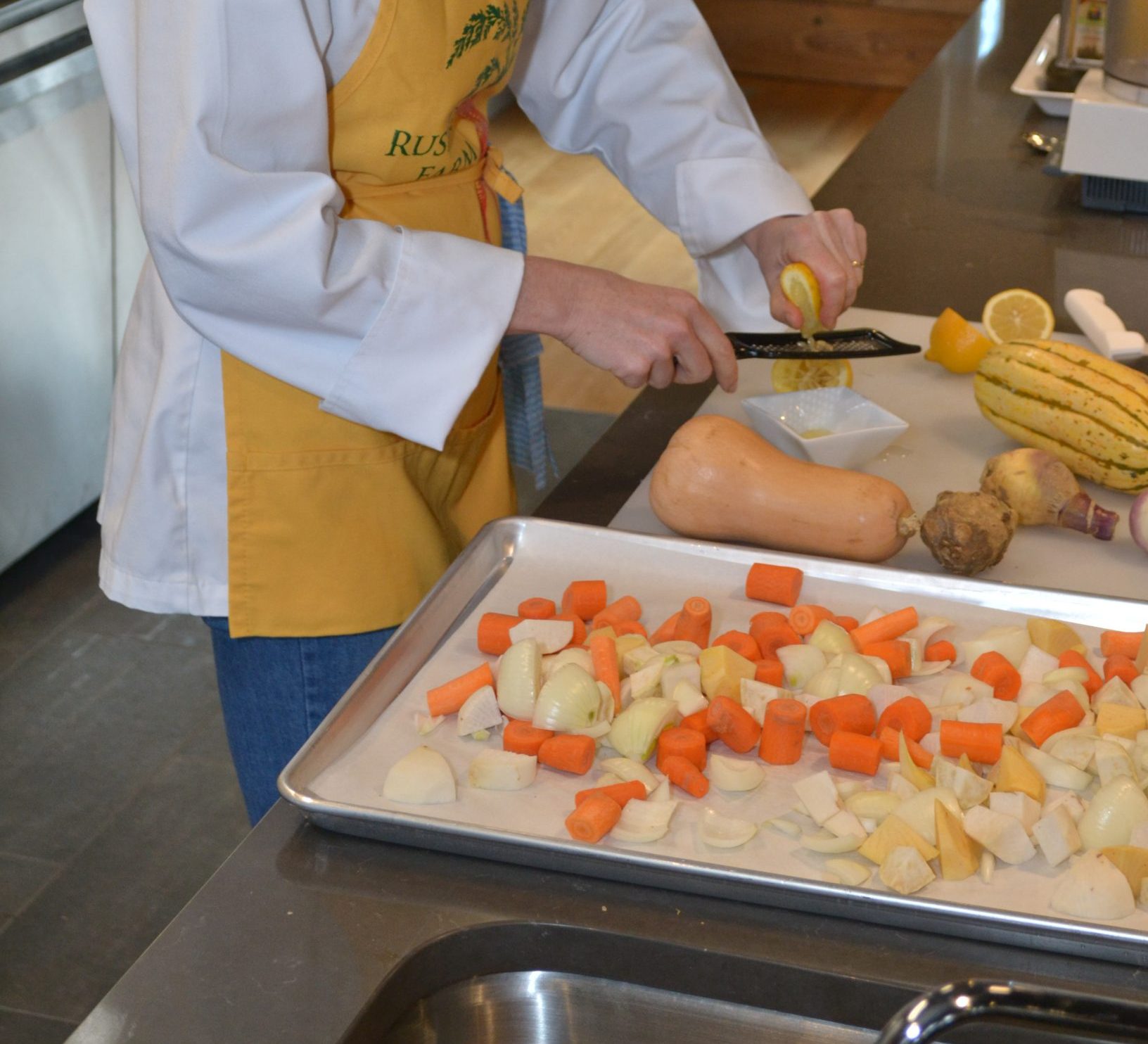 Sustainable Cooking in the Off-Season – Knife Skills
Sustainable Cooking in the Off-Season: What to Cook While the Rushton Farm Fields Are Dormant
Come sharpen your culinary skills while we wait for the spring thaw, with a series of classes that focus on basic techniques. Classes, which are all BYOB, will explore basic knife skills (January 16, $85), preparing stocks and soups (February 12, $75), using different cooking methods, including braising, pan searing, roasting and steaming (March 5, $75), and creating classic sauces (March 18, $75).
January 16, 6 – 8 pm, $85 (hands-on class for only 10 people — BYOB and BYOK – Chef's Knife!)
We begin with a hands-on knife skills class, to learn the fundamentals of preparing fruits and vegetables, using chopping, dicing, slicing, and julienne techniques. We'll prepare a meal, to include salad, soup, and dessert, with a focus on local and sustainable ingredients. Please note: because this is a hands-on class, we are limited to 10 guests, who should each BRING YOUR OWN CHEF KNIFE so that you learn with a knife you know.