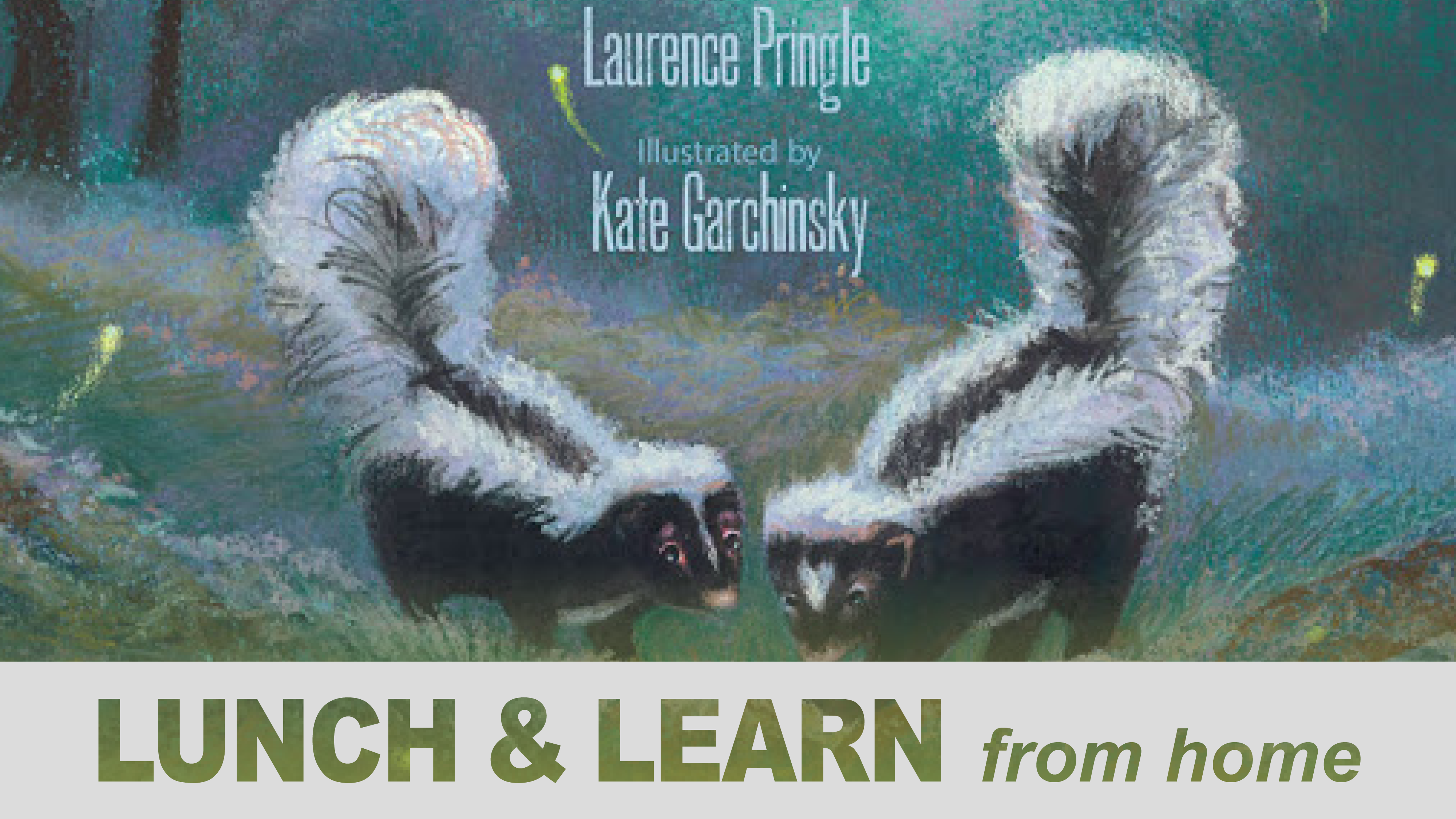 Secret Life of the Skunk
Did you know that baby skunks stay with their mother for half a year, growing and learning how to survive in the wild? Discover the secret nocturnal lives of these charismatic creatures as Kate Garchinsky reads "The Secret Life of the Skunk" by Laurence Pringle. Kate is the talented artist of this book along with many other children's books, and her passion for wildlife is contagious. During this virtual session she will explain some of her secrets and art techniques, while viewers can sketch along with her. Suitable for children of all ages and adult "children at heart" who love art or children's books.
You can purchase a copy of the book at Main Point Books in Wayne (The Secret Life of the Skunk- Hardcover). Instructions on how to join the webinar on Zoom will be sent by email after registration.