Headwaters throughout the United States constantly face many pressures that threaten their integrity. New housing developments, new roads, yards and agricultural systems all introduce different forms of contamination into freshwater systems. One prominent streamside pressure throughout the country is agricultural grazing. Roaming livestock feeds on, or grazes, vegetation in fields and streams. This process can lead to rapid declines in stream health if not properly managed.
In the United States, agriculture is a multi-billion-dollar industry that sees universal demand from consumers. This incredibly high demand directly leads to extensive changes to our watersheds to account for the presence of livestock.
To meet this demand, open space is converted into farmland suitable for species like cows to roam and consume vegetation on land or in water, if lakes or streams are present. This shift to intensive use from meadow or forest systems introduces stresses to the riparian areas and waters that did not exist before. After conversion, our waters may experience increased sediment deposition from nearby land, increased nutrient loads that come from improperly managed pastures, and streambank damage from increased use from livestock. These stresses and pollutants come from non-point sources, making it hard to pinpoint exactly where they originate. Finding a universal solution is even harder, as a system wide approach should be taken to ensure water quality is preserved. Recommendations to minimize damage exist, but sometimes they can fall short.
There are many solutions available for pasture and livestock owners that not only benefit the environment but can also benefit farmers by decreasing the amount of time and money invested. One of the simplest solutions is to ensure that pasture vegetation maintains a minimum height of 4 inches. When the vegetation is kept near this height, root systems are given the opportunity to grow deeper and hold soil and excess nutrients in place.
Rotational grazing is another solution available to farmers that benefits people, water, livestock, and birds alike when enough space is available. Rotational grazing requires pasture managers to divide their land into different sections, or paddocks. When land is divided, livestock is kept to graze in one section while the vegetation in other paddocks grows out. When growth is depleted in one section and lush in another means livestock can be moved based on plant growth ensuring food and ground cover is sufficient for both the animals and the environment. The ungrazed plant growth serves as an important habitat for ground nesting birds like meadowlarks and an important nutrient barrier for our waters.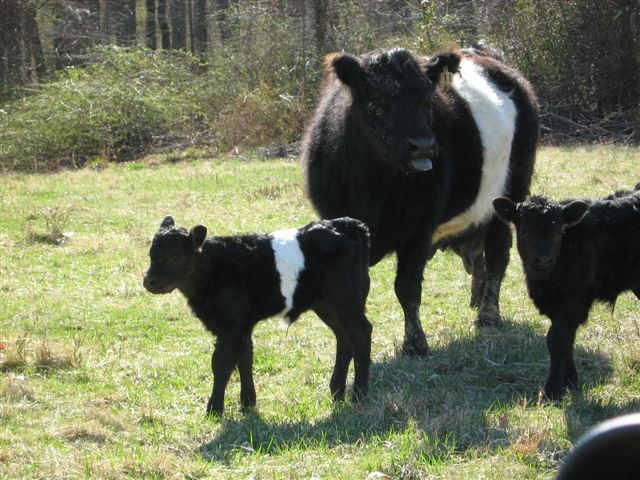 When improper practices and bare minimum efforts are applied, sediment from cattle walking paths and fields can be washed into the waterways, potentially smothering algae, fish and aquatic insects that call these waters home. Additionally, if streams are small enough, grazing can occur directly in the streambed or on the riparian buffer that is directly protecting the stream. This can cause foliage to die back and expose the streambanks to new conditions where they can cause erosion downstream, impacting other landowners.
Dust is dangerous in the water, but so are fertilizers, pesticides and nutrients from livestock waste that can leach into waters when riparian areas are damaged in heavily grazed systems. Roots from trees and riparian vegetation hold these compounds in the soil column where they are essentially inert. Without sufficient buffers along waterways, widespread death of fish and other stream wildlife is bound to happen when algae growth can inhibit proper levels of vital chemicals like oxygen.
In areas where it is possible, adding fencing around streams to reduce the impact of grazing animals ensures riparian vegetation can grow and root systems can remain intact. Fencing in grazing heavy habitats can also increase activity of pollinators and birds by ensuring specific habitats and conditions needed to host these groups are present.
Grazing comes in many forms. Large swaths of land can be used by cattle ranchers for habitat and feed or smaller plots can be used. Regardless, unless proper measures are taken to ensure sediment loss and nutrient retention are kept at appropriate levels to maintain healthy waters, this non-point pollution source can impact millions of downstream neighbors when managed improperly.
By Zack Smith
Resources:
Agouridis, C. T., Workman, S. R., Warner, R. C., & Jennings, G. D. (2005). Livestock grazing
management impacts on stream water quality: a review 1. JAWRA Journal of the American Water Resources Association, 41(3), 591-606.
Cole, L. J., Brocklehurst, S., Robertson, D., Harrison, W., & McCracken, D. I. (2015). Riparian
buffer strips: Their role in the conservation of insect pollinators in intensive grassland systems. Agriculture, Ecosystems & Environment, 211, 207-220.
DeYoung, J., & Leep, R. (n.d.). Grazing Streamside Pastures.
https://forage.msu.edu/extension/grazing-streamside-pastures/.
Undersander, D., Albert, B., Cosgrove, D., Johnson, D., & Peterson, P. (2002). Pastures for Profit: A Guide to Rotational Grazing. National Resources Conservation Service: USDA. https://www.nrcs.usda.gov/Internet/FSE_DOCUMENTS/stelprdb1097378.pdf.