The Society of Municipal Arborists recently announced its 2020 Tree of the Year. It's the Hackberry (Celtis occidentalis). This tree is related to the American Elm and upon the introduction of Dutch Elm Disease, the Hackberry became a very popular substitute.
According to the US Department of Agriculture's website, the common hackberry varies in size from a shrub to a tree exceeding 100' in height. So why are we telling you about this? It just so happens that we have a remarkable specimen hackberry at Kirkwood Preserve, right at the corner of Goshen and Grubbs Mill Roads.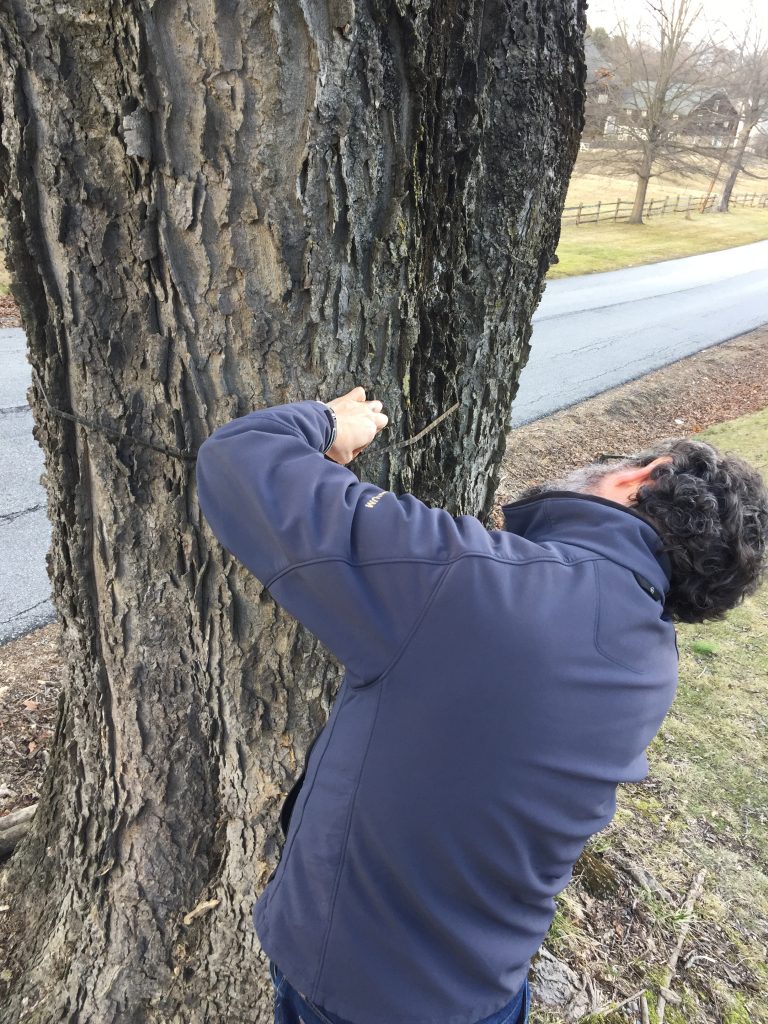 It is definitely larger than most hackberries at an estimated 70' tall. Its girth is equally remarkable, with its trunk measuring roughly 15' in circumference at the base and with three leaders measuring 6'5", 8'9" and 6'7". As for the age, it's hard to estimate without looking at the rings. Hackberries are a faster-growing tree. This specimen is also out in the open (as opposed to being in a forest), which can further increase its rate of growth.
Hackberries are wonderful shade trees. They are also adaptable to a wide range of soil types and tolerate heat, drought, salt spray, wind, ice and even short-term flooding. All of those characteristics make it a great urban tree. But it's equally well-suited to living on preserved land! As a bonus, the hackberry provides food for birds and small mammals.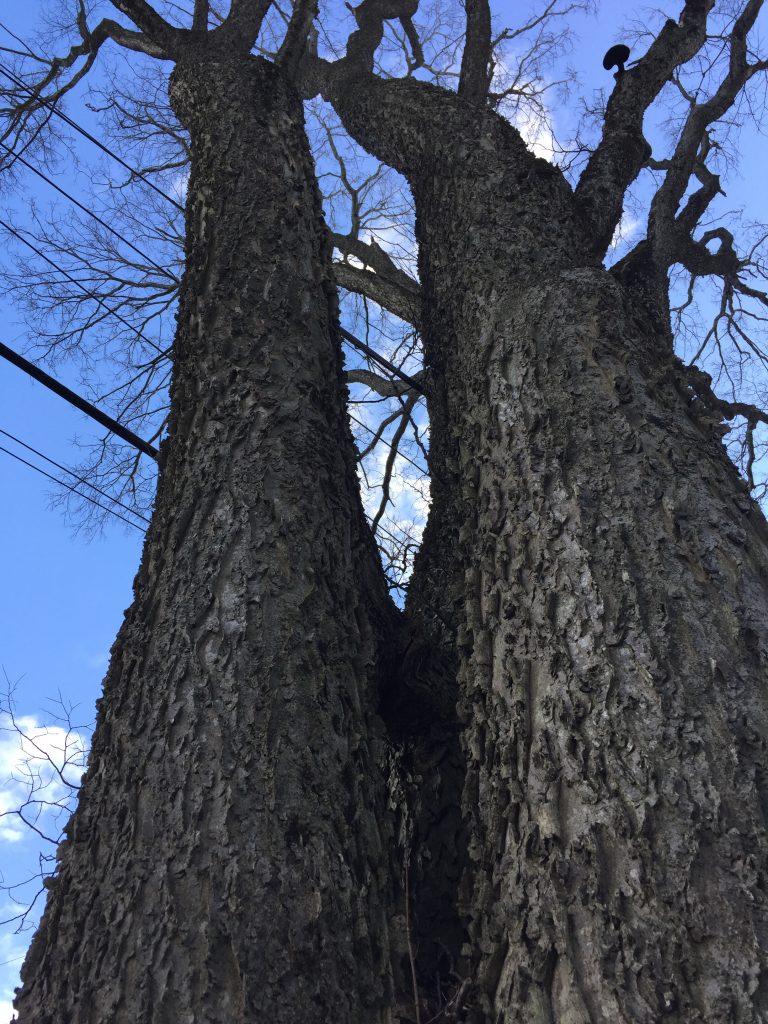 So, next time you're out, stop by Kirkwood Preserve and take a look at our specimen hackberry. It's particularly beautiful in summertime when its deep green foliage is on display. But winter offers you a chance to see its complex structure and deeply textured bark.