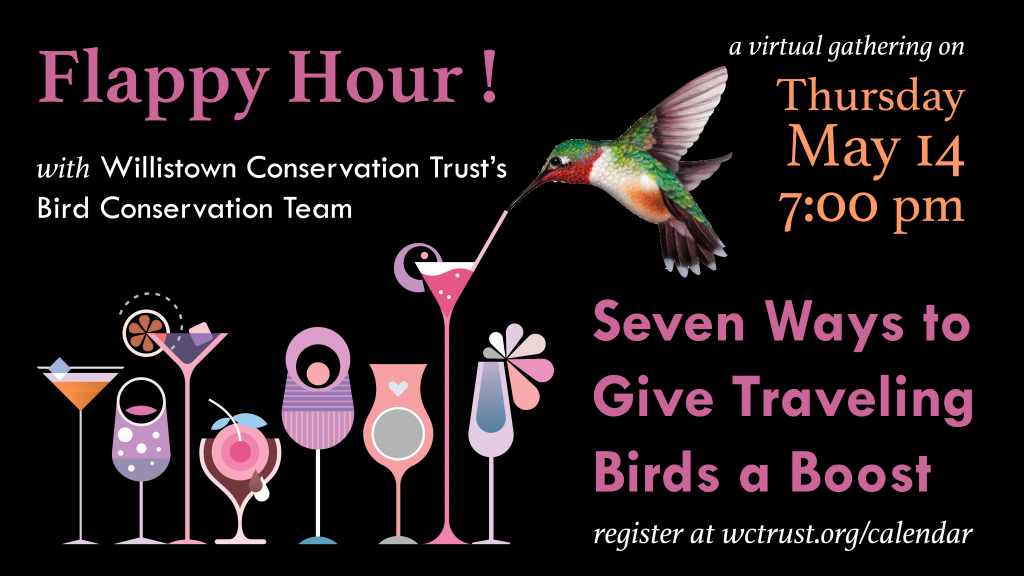 On May 14th the Trusts' Bird Conservation field team held a virtual flappy social hour. They shared short talks about ways you can support migratory birds while remaining socially distant. The talk ended with a casual Q&A session. 52 people signed in! If you missed it and want to learn how to promote bird conservation in your backyard and beyond, click here to watch the recorded session!
Did you know that the average adult needs 15 coffee trees per year? By choosing where your coffee comes from and how it is grown, you can help protect our birds that overwinter in the tropics.
Did you know that cats have been determined to be the number one cause of bird declines and that we could save billions of birds by keeping cats inside?
Did you know that our agriculture is becoming toxic to birds? Many chemicals that are used to coat seeds remain with the plant for its entire life and persist in the environment, despite what the chemical companies say.
Did you know that 9 in 10 seabirds have been found with plastic in their stomachs? By reducing plastic use, we can help our oceans and the creatures that inhabit them.
Did you know that there are over 48 million acres of lawn in the U.S? By changing how we view these spaces our lawns can actually contribute to bird conservation in a big way.
Explore these topics and more in our Flappy Hour recording.