Birds are on the ropes in our rapidly changing world. One recent report suggests that North America's bird populations have declined by more than a billion birds—more than a third—in the past 50 years. Among the biggest threats are habitat loss and climate change, but there are many other reasons for these declines. Willistown Conservation Trust is addressing some of these issues through our strong partnership program called the Northeast Motus Collaboration (www.northeastmotus. com), which includes the Ned Smith Center for Art and Nature, Project Owlnet, and the Powdermill Avian Research Center.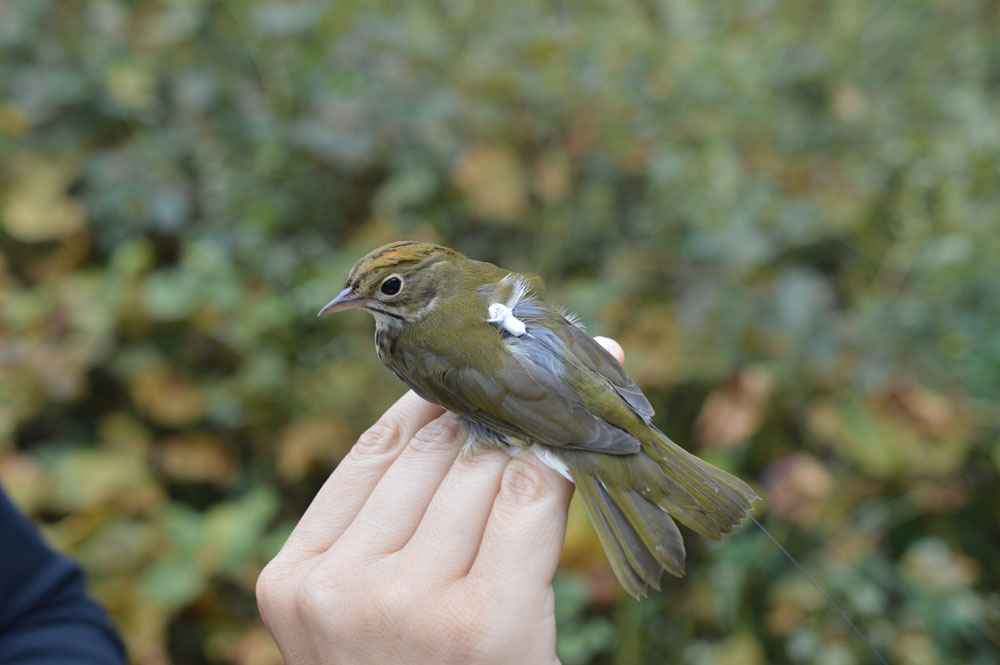 The Collaboration has achieved incredible success with support from the Pennsylvania Game Commission and the U.S. Fish and Wildlife Service, among many other donors and partners. Since 2017, we have been building a network of more than 70 automated telemetry receiving stations throughout the northeastern U.S., allowing researchers to track the migrations of small birds, bats and even insects like monarch butterflies and dragonflies. We are now the largest collaborator with global coordinator Birds Canada in the Motus Wildlife Tracking System (www.motus.org). For the first time, Motus is allowing us to follow the full, annual life-cycle movements of animals once too small to track across great distances.
The Motus Wildlife Tracking System has grown explosively in its first five years, expanding from a largely regional Northeast telemetry network to one with an international scope—more than 850 receiver stations on five continents, involving more than 600 research partners and collaborators. If Motus is to continue to expand to its full global potential, strategic planning is urgently needed at multiple levels—to ensure sustainability of funding for both infrastructure and maintenance; to provide more seamless data integration and processing as data upload rates increase dramatically; and to create systems to adopt and adapt to changing technology.
The Northeast Motus Collaboration, which has grown into the second-largest operator of Motus receiver stations in the world, has received support from the Richard King Mellon Foundation to help underwrite this critical strategic planning process. As the collaboration's lead organization, Willistown Conservation Trust, together with Birds Canada, will host a strategic planning conference that will include Motus partners and experts from the Western Hemisphere. The meeting will be facilitated by the Institute for Conservation Leadership and plans to create a framework to support diverse research, conservation action, education, and continued sustainable growth and management of the Motus network for the future. The date of the conference, originally scheduled for June 2020, has yet to be determined.
Through this remarkable collaboration, we are helping the scientific community translate research into specific conservation action that will protect and conserve small migratory animals, especially birds. Through the innovative use of technology and research methods, we're improving our understanding of what populations of birds and other wildlife need to survive.