By Education Programs Manager Blake Goll
Photos by Blake Goll
Almost ten years ago, a little girl named Siana Christaldi and her brother began religiously attending the Trust's nature programs that were then part of the nascent Junior Birding Club. Siana especially loved the adventures in which she and her family enthusiastically participated: watching the dazzling courtship flights of the American Woodcocks at Rushton Farm in early spring, exploring a local vernal pool for spotted salamanders one rainy night in early April with Education Programs Manager Blake Goll, and even lending an eager hand for local stream cleanups at the Trust's nature preserves.
Siana's passion for nature flourished over the years as she continued to participate in Rushton Nature Keepers program that was established in 2018 as the Trust's holistic approach to environmental education, encompassing major conservation themes of healthy habitat, birds and wildlife, watersheds, and regenerative farming. In 2019, Siana and her family also dove wholeheartedly into the Trust's Homeowner Bird Box Program—receiving their own bluebird box to monitor in their yard. A bluebird family quickly took up residence, and Siana was hooked. Naming the dad Blueberry and the mom Muffin, she bravely inspected the nest regularly despite having her hair tousled by the chastising dives of the parents.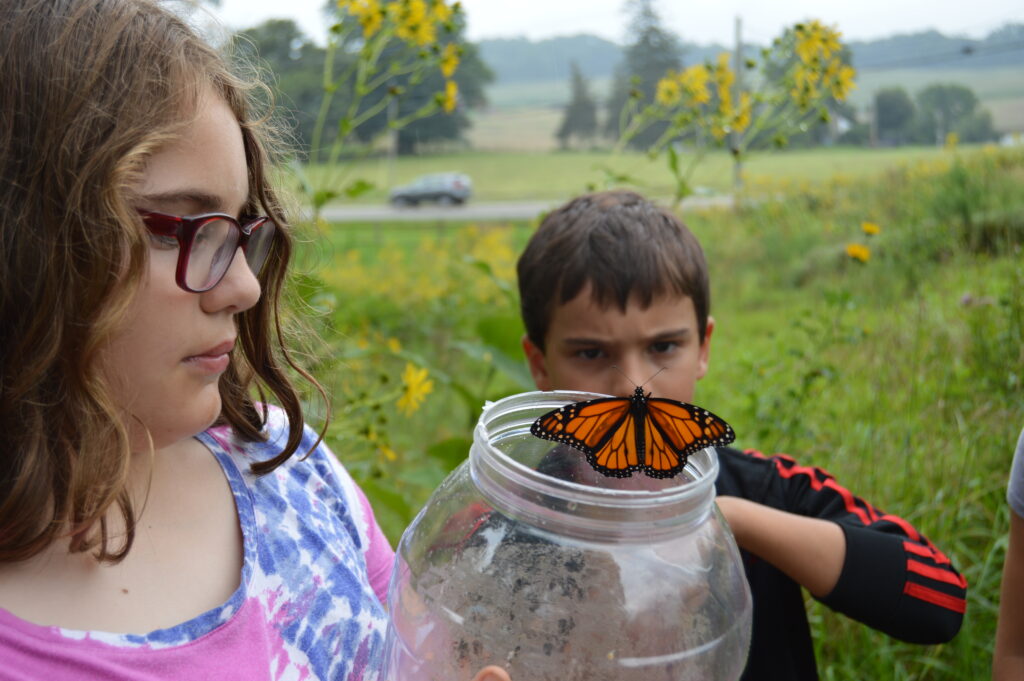 It was this personal connection to the bluebird box in her backyard that inspired her to build bluebird boxes for her Girl Scout Silver Award project last winter. Siana (now 14 years old) first met with local bluebird box builder, Ken Leister, better known as The Bluebird Keeper; he has built close to 1,000 boxes in the past ten years for homes, schools, golf courses, local businesses, and nonprofits like Willistown Conservation Trust. And his boxes are crème de la crème if you are a bluebird; they are equipped with thoughtful features that many commercial boxes lack, such as an extra-large roof and ample ventilation to help prevent the chicks from overheating during hot summer days.
After collecting free scrap wood from a local fencing company, Siana worked with Ken to learn the dimensions and to cut all the parts for ten bluebird boxes. She took these parts back to her building team of two friends and instructed them on how to assemble a "Ken Leister bluebird box." Siana reflects, "We all had fun learning and building these boxes, and the whole experience felt like a special gift during the Covid-19 quarantine."
In early spring, Siana worked with Blake to install the ten boxes at a private property in Willistown. This was significant because the farm's current owner is keen on reestablishing the bluebird box trail that her grandfather, Hardie Scott, had lovingly established in the 60's. In those days, concern was growing over the declining bluebird populations; threats included non-native competing species like House Sparrows, widespread pesticide use, and habitat loss from development. With the help of compassionate citizens establishing nest box campaigns and well monitored bluebird trails beginning in the 60's and 70's, Pennsylvania is once again home to healthy populations of these stunning backyard birds.
Siana helped monitor the bluebird trail this summer with Blake and found that the boxes were also being enjoyed by Tree Swallows, native birds that hunt insects on the wing. Since bluebirds hunt insects by diving into the grass from a hunting perch, they are not a direct competitive threat to Tree Swallows. Consequently, a swallow will generally allow a nearby bird box to be occupied by bluebirds but not by other swallows. As such, the boxes were cleverly paired at a private farm in Willistown to hopefully allow Eastern Bluebirds and Tree Swallows to live and breed harmoniously.
The new bluebird trail now lies vacant under the crisp autumn sunshine in the wide-open rolling hills, wild meadows, and fields of Willistown. The boxes hold the promise of many more broods of baby birds in the spring to come. When the Tree Swallows return to somersault through the honeysuckle-scented air and the bluebirds' sweet songs bubble forth from the new leaves, Siana's boxes will again come to life.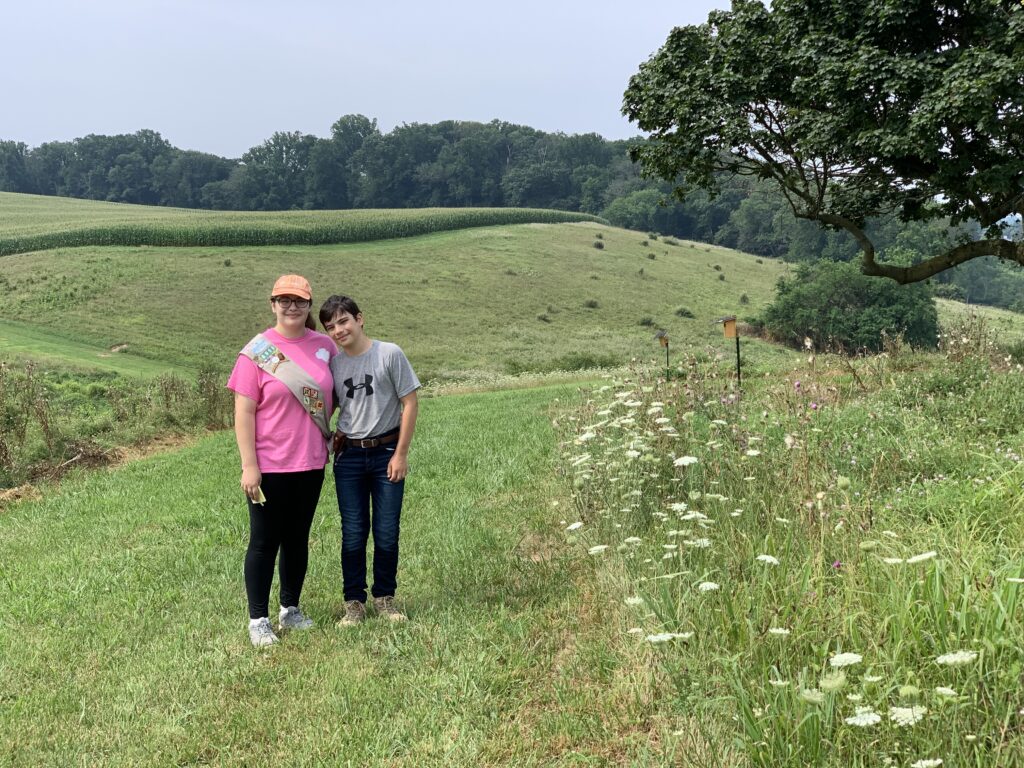 Blake Goll | she/her | Education Programs Manager | Blake plays a big role in the Trust's Bird Conservation Program, as well as the outreach and educational initiatives as the coordinator for the Rushton Nature Keepers program.