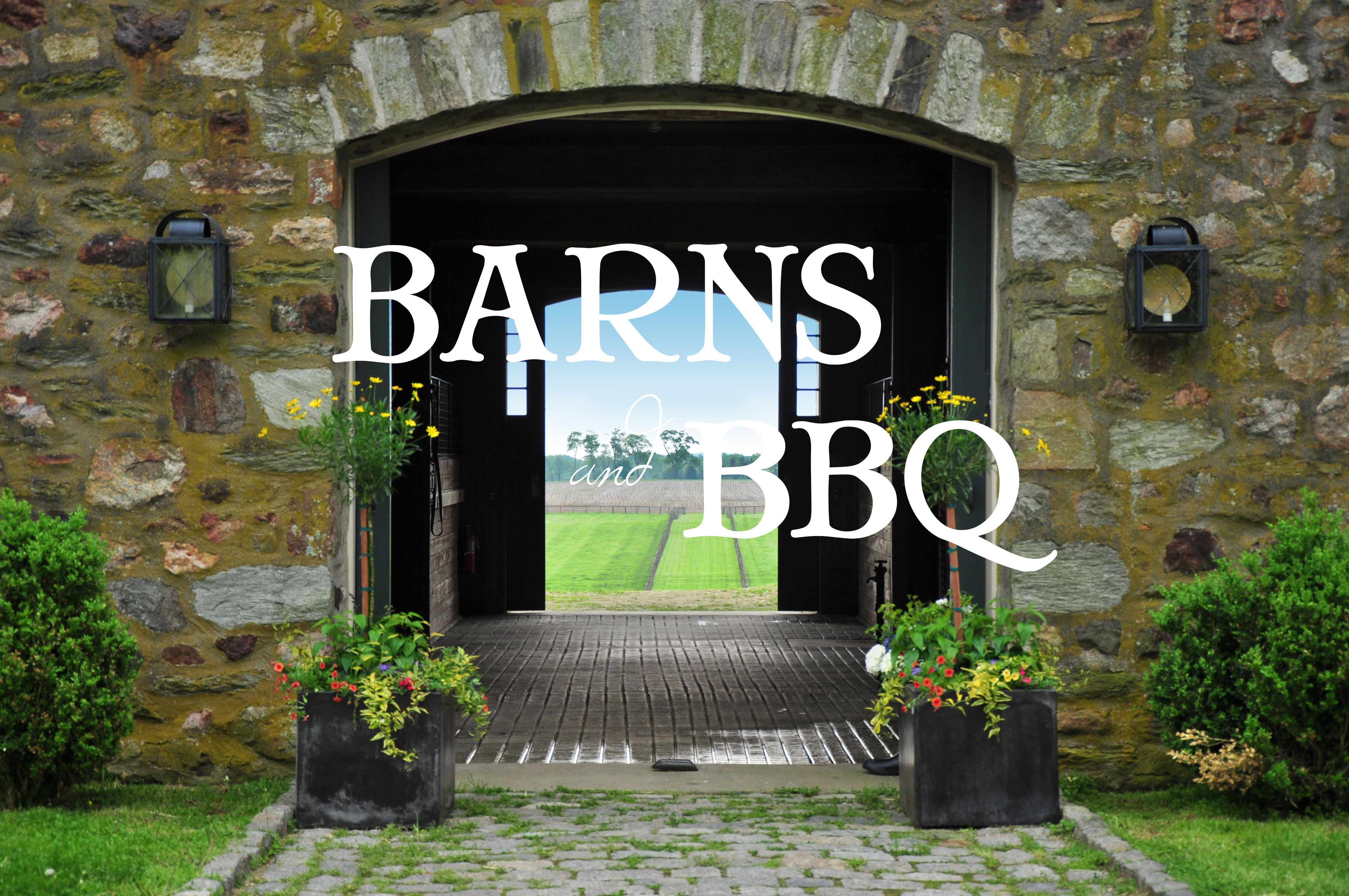 May 13, 2017
A TOUR FEATURING FIVE OF WILLISTOWN'S BEAUTIFUL BARNS  followed by a  BOUNTIFUL BBQ SUPPER
Discover some of the Willistown area's most beautiful barns and farms, where the preservation of open space has enabled a true working landscape.
A BOUNTIFUL BBQ LIKE NO OTHER . . .

Enjoy a modern interpretation of American BBQ by Chef Jon Weinrott, owner of Peachtree & Ward. Hors D'oeuvres will feature cheeses from Chester County Cheese Artisans.
A SAMPLING OF THE BARNS

A large stone bank barn with gambrel roof, formerly housing a creamery and dairy cows.
A unique three-story Chester County stone bank barn with stalls for over 20 competition horses and ponies.
A frame bank barn and assorted farm buildings where a menagerie of turkeys, chickens, and rescued animals reside, including ponies, goats, and a pig named Lucy.
SCHEDULE
3:00     Tour barns one through four in any order.
5:00     Barn five opens for touring, cocktails and hors d' oeuvres.
6:30     Bountiful BBQ is served by Peachtree & Ward.
Live Auction of a few very special items during supper.
There will be no online ticket sales this year. All reservations must be received by mail. Invitations will be mailed March 30. Please RSVP as soon as possible, tickets are limited and this event sells out quickly.  To receive an invitation contact land@wctrust.org.

Business sponsorships are available, including promotional pages in the full color Barns & BBQ program book. For more info about sponsorship opportunities, contact land@wctrust.org.
---

Many thanks to our Co-Presenting Sponsors, Co-Chairs, and Committee:
BARNS & BBQ CO-CHAIRS
Kate & Ben Etherington  |  Kat & Steve Gord  |  Holly & John Stoviak
BARNS & BBQ COMMITTEE
Rachel Coxe Shoemaker & Erich Barchi
Maripeg & James Bruder
Alice & Christian Bullitt
Sonia & Morgan Churchman
Caroline & Warren Claytor
Tracey & Jon Costello
Deb & John Donaldson
Kate & Ben Etherington
Tracey & Sam Freeman
Stephanie Fuller
Kimberley & Russ Galligher
Jodi Spragins & Brook Gardner
Jean & Rob Good
Kat & Steve Gord
Christina & Steve Graham
Shaina & Nat Hamilton
Erika & Azeez Hayne
Lori & Ryan Heenan
Sally & Joe Layden
Stephanie & John McGowan
Leanne & Rob McMenamin
Janice & Britt Murdoch
Margaret Anne & Jim Nolen
Susie & Tom Paul
Amanda & Kevin Ryan
Katie & Karl Schoettle
Holly & John Stoviak
Jackie & Jerry Sweeney
Francie Ingersoll & Matt Taylor
Melissa & Tom Trala
Bonnie & Jim Van Alen
Kathy & Rick Warden
Rory & Don Wilkins
Effie Wister
Liz & Scott Zelov
Janine & Alex Zozaya
---