Posted 5/16/2017
Title: Field Study Site Coordinator
Supervisor: Executive Director
Background: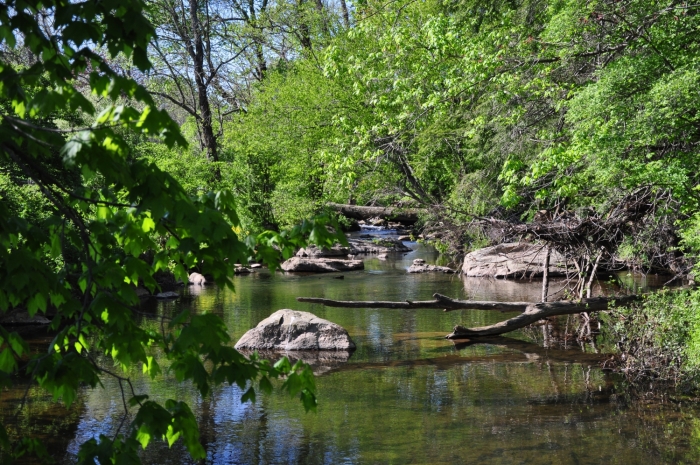 Willistown Conservation Trust (WCT) is a non-profit land trust dedicated to preserving and managing the open land, rural character, scenic, recreational, historic, agricultural, and natural resources of the Willistown area and nearby communities and to sharing these unique resources with people of all ages and backgrounds to inspire, educate and develop a lifelong commitment to the land and the natural world. WCT promotes, through our land protection, habitat restoration, bird conservation, and agroecology programs, practices that enhance biodiversity and are critical to a healthy watershed. Using the rich natural resources within our program area WCT has developed a robust field study program, collaborating with major research institutions to conduct research in the areas of ornithology, agroecology, land stewardship and biodiversity – in order to foster a deeper understanding of the natural world we are committed to protect.
A recent grant from the William Penn Foundation (WPF) enables WCT to formalize our program area as a Field Study Site for research and education and establishes a two-year pilot program to increase our capacity to implement watershed protection projects and promote awareness of water quality issues throughout our program area and beyond.
Position Summary:
WCT seeks a Field Study Site Coordinator who will be tasked with implementing the WPF grant, by promoting research and education in our Field Study Site, overseeing WCT's watershed protection initiatives and developing on-going sources of funding for Field Study Site programs to include grant research, writing and management. Pursuant to the terms of the WPF grant, the Field Study Site Coordinator will help expand WCT's institutional experience with watershed initiatives, by developing and adopting approaches to improve watershed protection in our region, and serving as a model for other land trusts in the area of watershed protection.
Responsibilities:
Identify specific watershed related initiatives to pursue, guided by a stream reach assessment to be conducted by the Academy of Natural Sciences/Drexel University (ANS/Drexel). Using methodology developed in the Delaware River Watershed Initiative (DRWI), ANS/Drexel will analyze streams in the area, assess baseline water quality, recommend locations for on-going water quality monitoring, and assist WCT in identifying watershed related research and remediation scenarios.
Coordinate undergraduate and graduate level research with major research institutions and universities around watershed protection.
Advertise for, hire and supervise Co-op Students from Drexel University as well as Interns/Conservation Associates to pursue watershed protection initiatives in accordance with the terms of the WPF grant.
Incorporate watershed protection into WCT's education and outreach initiatives.
Develop on-going sources of funding for research, education, and outreach in the Field Study Site to include grant research, writing and management, and developing funding for Field Study Site Coordinator position beyond the two-year term of the WPF pilot program.
Present findings from WCT's Field Study Site experience to land trust associations (such as the Land Trust Alliance and the Pennsylvania Land Trust Association) with a goal of promoting similar collaborative watershed initiatives by other land trusts.
Qualifications:
Masters or higher degree in environmental sciences or related field, or an equivalent combination of education and experience;
Exceptional leadership, program coordination and project management skills, as well as ability to collaborate effectively with project partners;
Demonstrated ability to mentor university-level students;
Excellent communication (oral & written) and interpersonal skills;
Personal passion and commitment to protecting the environment and furthering our understanding of the natural world;
Facility in working in a varied environment, with some work in an office and some work in the field;
A demonstrated ability to write successful grant applications and to manage grants received;
Potential to do individual research project in coordination with our partner organization(s);
Computer competency including proficiency in Microsoft Word, Excel and Powerpoint.
Salary: This is a senior leadership position. Salary will be commensurate with experience and in accordance with the terms of the two-year WPF grant.
Benefits: Excellent benefits package including health, retirement, paid holidays and vacation days.
Equal opportunity employer. Smoke-free and dog-friendly office.
Send resume and cover letter to:
Jeanne B. Van Alen
Executive Director
Willistown Conservation Trust
925 Providence Road
Newtown Square, PA 19073
land@wctrust.org